#BlogHer12 – Blogger Bash: Review and Sweepstakes – Chico Bag $25 Value!

ChicoBag sent me one of their Messenger bags to review. I am pretty excited about it, because of it's "Eco-Friendliness". This bag comes in a tiny pouch, about 3.5″x4″ with a zipper on top.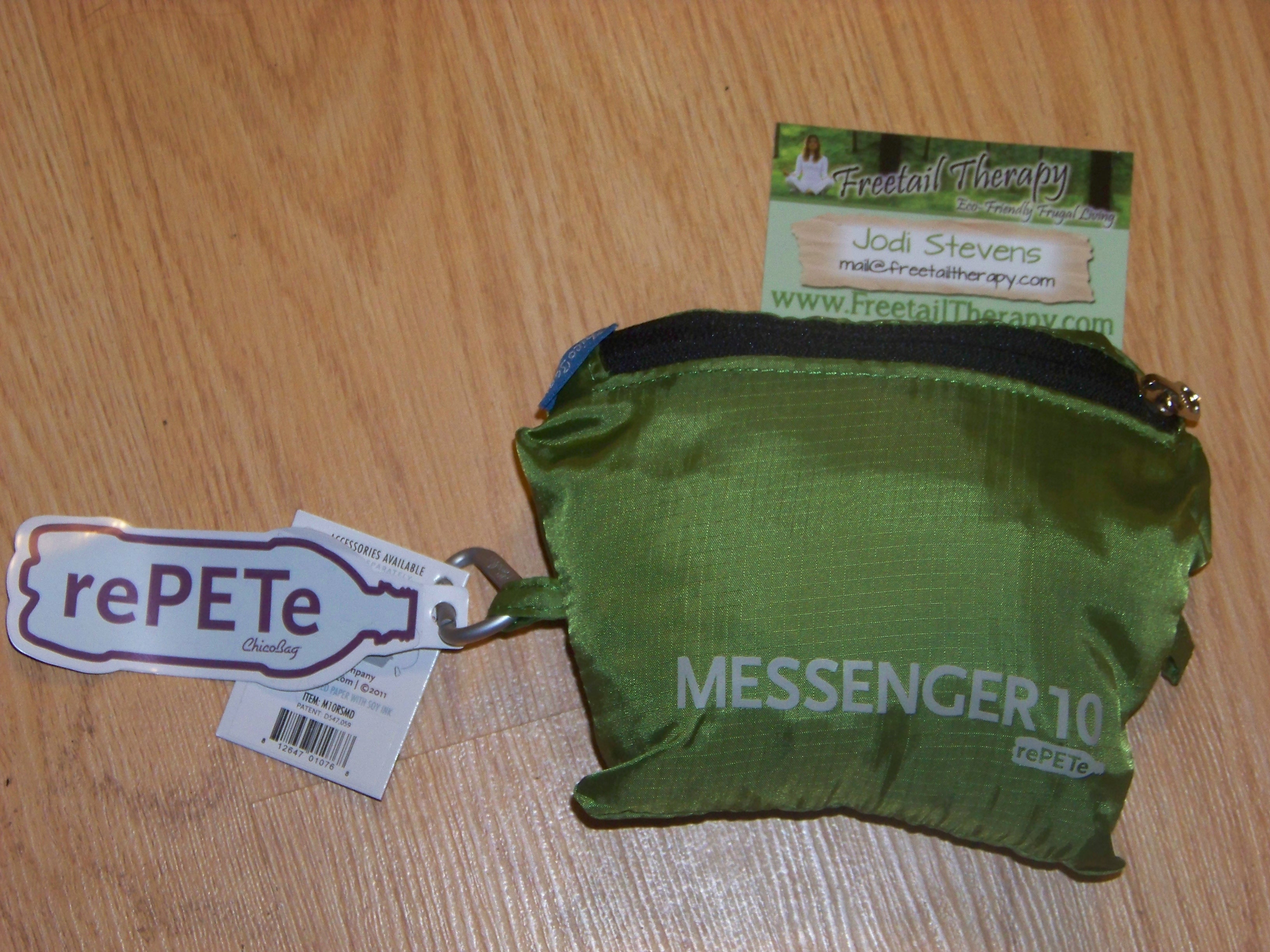 I took the pictures next to my business card, so you could see the size comparison. You unzip the pouch, and it turns into the messenger bag. Unlike other bags that I have, that use the same concept, the pouch is not a separate entity or a useless flap of material after you open it up, instead, it turns into a pocket on the inside of the bag.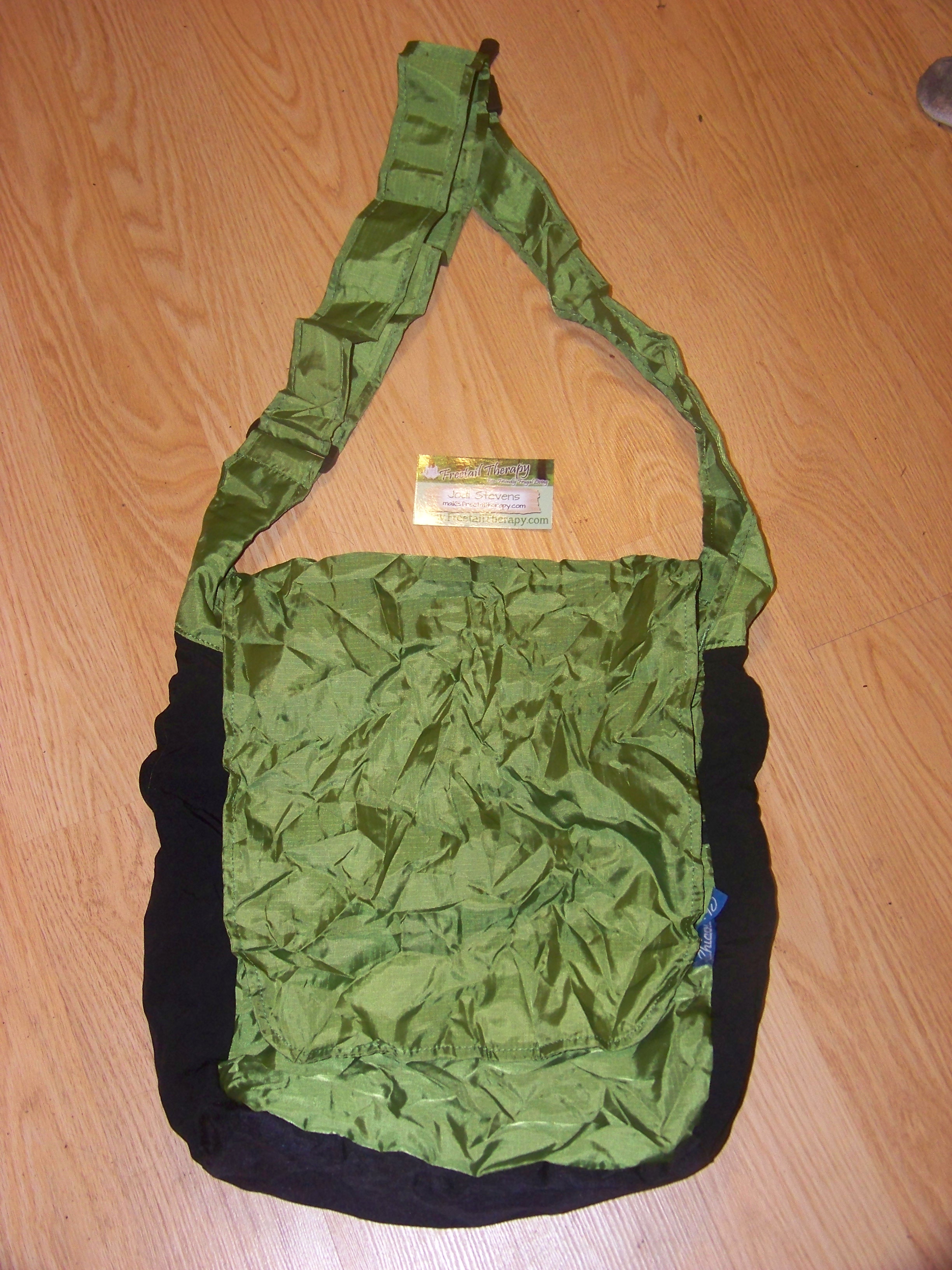 The bag itself unfolds to be about 10.5″x12″ with an adjustable strap that can move from about 21″ in length to around 50″ when it is put on the largest setting. I am thrilled by the fact that this is an eco-friendly option to other fabrics I have seen.


This bag has the one inside pocket (that was the pouch) as well as a pocket on the outside of the bag, but under the flap. [INSERT PICTURE HERE]
The flap has magnets in it, as does the front pocket. This is how the bag is kept closed, when in use.
Usually, when a bag has a pouch, you can take it out of the pouch, but then it is a pain to try to get it back in. Luckily, that is not the case for this bag, it all stuffs back into its little pocket with a little extra room to spare. It was very easy to zip back closed; making this an ideal shopping bag, since it will save a lot of room while not in use. I like to take my bags right out to my van after I unload them, that way I don't forget to take them to the store the next time, but since this comes with a little carabiner clip (not to be used for climbing, of course), I can attach it right to my keys and save a trip back to the van. I think I will have to get a few more of these, just for that alone!
On each side of the bag is a water bottle pocket. I don't drink water often, and tend to not carry bottled water around, but I found it very handy for my daughter's bottles; which now makes this a fashionable, eco-friendly diaper bag! While the material is water-resistant, I would still highly recommend a wetbag inside of it for your dirty cloth diapers, because it is not leak or smell proof.