Fun Ways to Make the Most of Your Yard This Year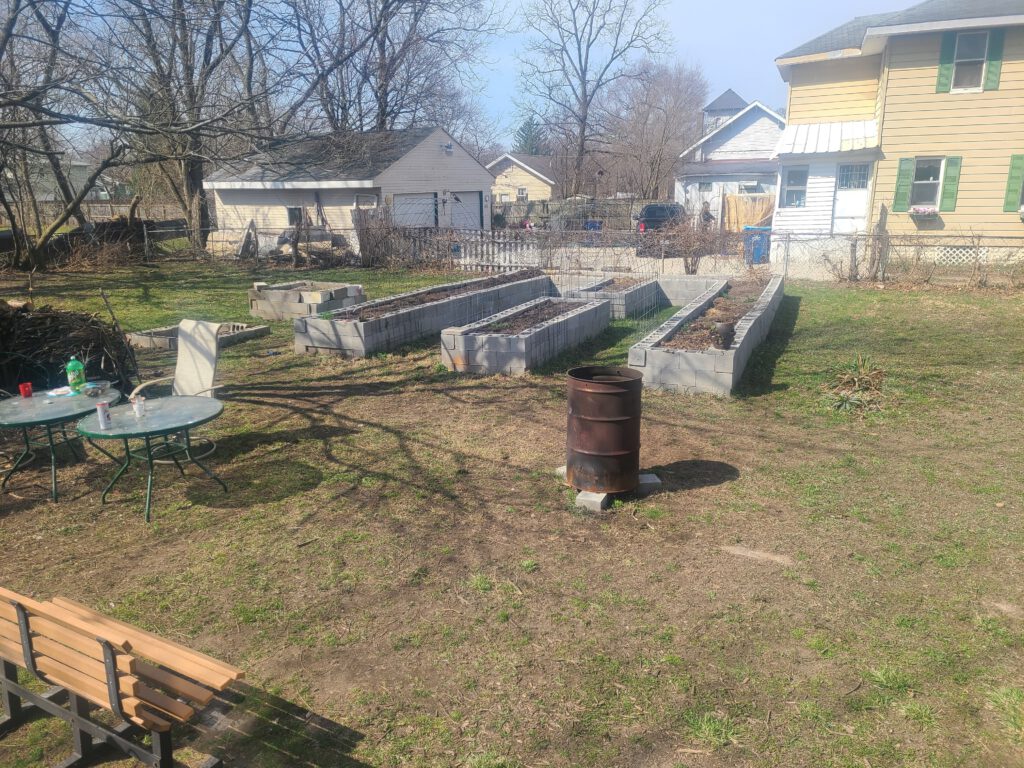 Spring is the perfect time of year to finally spruce up your yard. There are plenty of fun and practical ways you can more use out of your outside space, and you don't necessarily need to spend much money. With a few quick upgrades, you can turn your yard into a great place to entertain, grow your own crops, and welcome local critters. Whether you've got a large outdoor area or a more modest garden, there are several ways you can get the most out of the space this year. Here are a few ideas to give you inspiration.
Build a deck
Building a deck is a great way to extend your indoor living space and marry it with the outdoors. Wooden decks are easy to assemble and you can order a custom design to fit any space. Create a stylish patio area for dining, entertaining guests, or relaxing after a hard day's work. Decking is also a practical solution to an unruly lawn, sloped yard, erosion, or water damage. For a more sustainable option, consider using reclaimed timber. While the deck isn't something that we feel we will be able to replace this year, it is definitely happening down the road a bit.
Raised garden beds
Raised garden beds are suitable for plenty of fun gardening project ideas. They're more built up, making them easier to maintain and a great place to plant colorful flowers, vegetables, or even a cutting garden. If your space is limited, you can even DIY your own raised flower beds using wooden crates, or by upcycling old drawers. Anything's possible if you're creative enough, you can even add window boxes to your balcony. We have to get back to the hardware store, to pick up a couple pieces we forgot the last time we were there, but the herb garden should be all set up within the next few days, and I'll show you how we did it. Stick around for more on that.
Outdoor lighting
Why not highlight the best features with some backyard lighting ideas? I really like the idea of using a watering can and string lights, and may add that cute accent to my front yard. This will make your yard much more inviting in the evenings and you can enjoy spending time outside for longer. Opt for motion sensor LED bulbs for a more sustainable choice. You could even make your own lampshades and decorations using upcycled household items, for a more original look. Even old mason jars can work for added vintage character. Use the vertical space by hanging lights or lanterns up high. Add a personal touch to your yard this spring.

Welcome wildlife
Create a wildlife-friendly yard by adding plenty of pollen-rich flowers and letting your lawn grow a little more. You could even DIY your own bird feeders, birdbaths, or even a bee hotel. You can easily make these from recycled wood. Now, I'm not recommending an invite to the deer folk, but small birds and insects can be very beneficial to a small garden. If you're so minded, you could even look for a chicken tractor and start to keep some fowl – either for their eggs or simply as pets. Encourage wild visitors by offering a water source and a few easy access points. You'll soon spot local critters coming to forage, and by providing them an area that is easy for them to use, it will help keep the veggie eating critters away from your personal bounty.
Original ornaments
If you enjoy a creative DIY project, why stop there? There are plenty of cool upcycling ideas for the garden online. You could make your own garden ornaments such as planters using household items. I really enjoy garden gnomes, and will be putting ours out again soon. I always look forward to the fairies and gnomes that love to help out in the garden. These always make great conversation pieces. Upcycling is a fun project for all the family so you could even get the kids involved. This will help engage their curiosity and interest in gardening. Encourage them to take part in planting seeds as well. Create a space the whole family can enjoy this year.
Make it green year-round
Instead of worrying endlessly over your lawn, why not make it green year-round with synthetic turf. Just contact a local artificial grass company and arrange for them to install your new lawn. Synthetic turf has the advantage of never turning brown in the summer or requiring any watering. You also avoid having to buy a lawnmower and an expensive shed to store it.