Intel® Future Skills Sports STEAM Camp (Winter 2022) Pre-Registration
The Intel Future Skills Sports STEAM Camps are exciting, no cost, 3-day VIRTUAL camps for middle school students that explore the intersection between sports and STEAM. Intel values inclusion, and the camps are fully accessible, allowing full participation of all students.
Parents/Guardians can register their 6th-9th grade child to attend the virtual camp on Tuesday, March 15 – Thursday, March 17 from 9am-12pm Pacific (12pm-3pm EST) by completing this form no later than March 8, 2022. Spanish-speaking parents/guardians can register here!
A parent or guardian must complete the camp registration on behalf of their child, even if campers participate in a school or community program while on site. There is no cost for participation or any camp materials.
First Book will contact each parent/guardian by phone to confirm their child's registration if a space in their preferred session is available. Your child is NOT confirmed to attend camp until the guardian speaks with Member Services to verify their consent for the child to attend online.
After First Book confirms pre-registration by phone, parents/guardians will receive from Intel:
– An email with instructions to log in to camp via Zoom
– An Intel Future Skills Sports STEAM Camp kit in the mail (at no cost) with materials their child will need during camp
My kids participated last year and the material kit they sent included a Kindle Fire as a "graduation gift". I have no idea what will be in these packages, but I can guarantee the kids will have a lot of fun!
Not only is the program entirely free, but they will also send us a $50 credit to spend at the First Book marketplace on books and essentials for our community sharing boxes for each child who registers and gives our organization name at sign up. Please ensure you follow the information below, so that we receive this credit.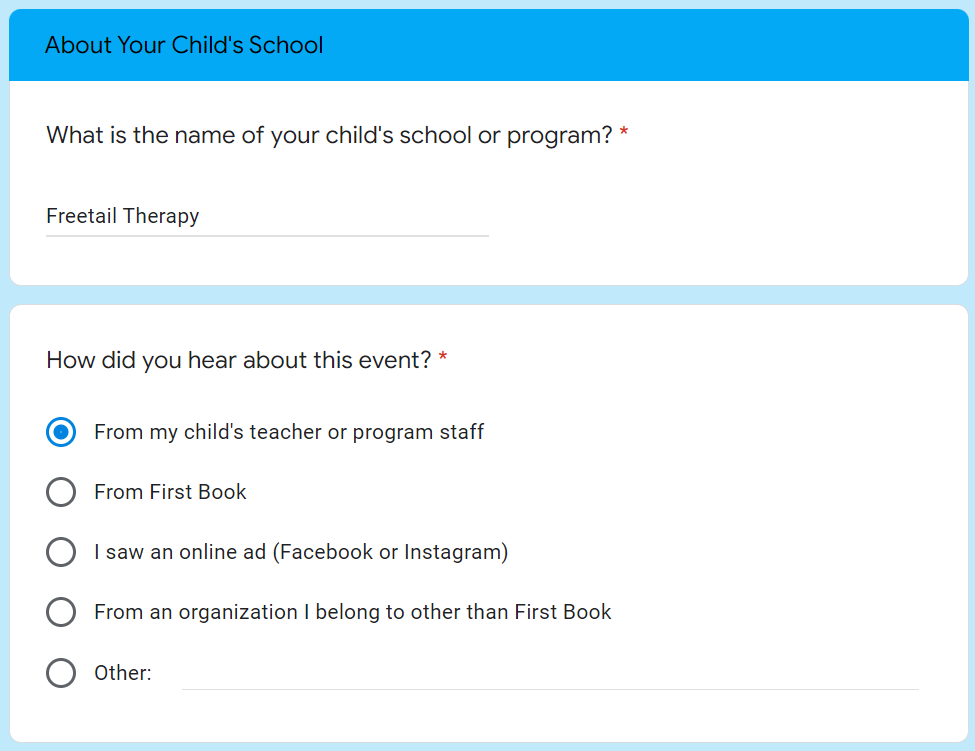 When you reach the sign-up page that asks about your child's program, please type "Freetail Therapy" and select that you heard about the STEAM camp from our program staff.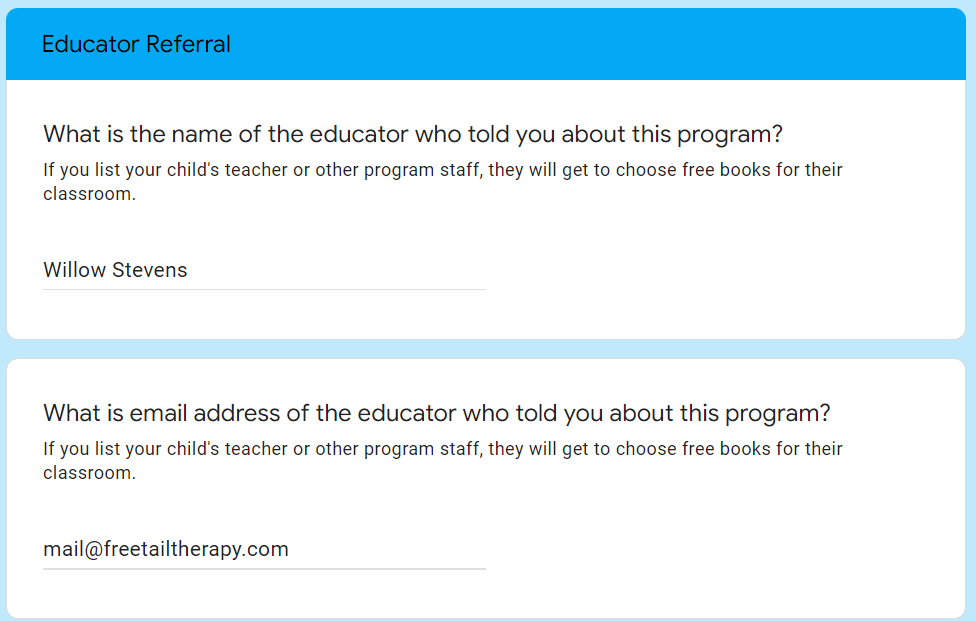 Willow Stevens is the name of the program staff, and our email is mail@freetailtherapy.com