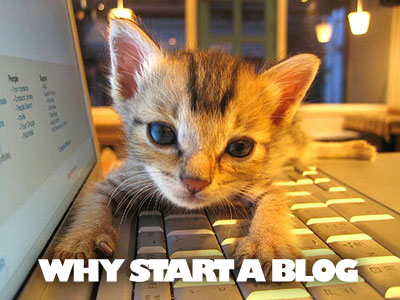 I am a full time blogger, and I support my family of 8 on the income from it. Now, don't get me wrong, I am not at the point yet that we are fully self-sufficient. We do receive Food Stamps, and I am not shy about that. I run a group on facebook called "Couponing with Food Stamps", where over 17,000 members, talk about and teach each other to stretch their Food Stamps. With that being said, you can blog for money, and there are plenty of bloggers earning a full time income, without relying on government help. I can't wait until we are there, but for now, I accept a little help.
I get asked this question a lot, and I have decided to write a post about it. Mainly to save myself from having to write it out over and over in emails and messages. So here goes.
How to start a blog
There are a few options to start a blog for free. WordPress.com and Blogger are the two main ones that I know about, however, I do not recommend either one of them and I will explain why.
Blogger
Blogger seems to be the most used free version, and that is because of the easy customization and it is pretty much self-explanatory on how to use it. The problem with Blogger is that Google owns it, and they legally own all content posted on it. If you are a photographer and you blog about your pictures, Google owns them. If you are a writer and you blog your stories, Google owns them! You don't own your content, and Google can shut you down without reason or notice. There have been many bloggers who lost years worth of content, because Google shut them down overnight.
WordPress.com
WordPress.com is closer to what you want to be using, and many people mix it up with the preferred blogging site, Self-hosted WordPress. When people ask what site they should use, then hear "WordPress" they tend to go to WordPress.com, not knowing why that is wrong. Self-hosted WordPress is through WordPress.org, not WordPress.com, although they are the same company. The drawbacks to WordPress.com is that, unlike blogger, you do own your content, but you are limited in what you can do. According to their Terms of Service, you can not use affiliate links or referral links, which means that you can not earn money on this version. If you are found to be using referral or affiliate links, you can be shut down without warning.
Self-Hosted WordPress
Self-Hosted WordPress is the best option out there. It is fully customizable! There are thousands of free themes you can use, as well as thousands of paid themes. As an additional option, you can have a custom theme made. The theme on my site was made by Laura at Pixel Me Designs, and it was the best money that I have ever spent on my blog. She makes custom themes, as well as pre-made themes, and both are great options. On self-hosted WordPress, you can use any links you want, you can earn money, and you own your own content. The only reason you would be shut down, is if you didn't pay your hosting bill. In order to use Self-hosted WordPress, you first need a domain name and hosting. Once you have them, you download the WordPress platform onto your hosts server. If you are not sure how to do that, you can ask your host for help.
Costs Involved in Self-Hosted WordPress
Many people go for the free versions, simply because it's free, and they think that the costs involved in blogging must be high. I know that I did. I started on the Blogger platform, and was there for about 2 years before moving to Self-Hosted WordPress, and I was mad at myself for not doing it sooner. I mean, I was a frugal blogger, why pay for something I could get for free? The thing is, for those 2 years that I was on the Blogger platform, I made a total of 55¢. I did get referral credits here and there, but free items don't pay my bills. After doing some research, I was swayed to pay the outrageous costs of Self-Hosted WordPress! Yes, I had it in my mind that it would cost thousands of dollars to do it, but I learned that it doesn't have to cost a lot.
You only need a few things to blog on self-hosted WordPress:

Your own domain name (Mine is www.FreetailTherapy.com)
Hosting (I host on Known Host)
There is no 3! That's it! I mean, you can get into other costs, such as the custom themes and such, but that is the bare essentials to running your site. These two items cost less than you probably think they do.
Domain Name
You can generally get a domain name for around $3 for the first year and $8-$15 for each year after that. Some hosting sites will offer a free domain name when you host with them. I use GoDaddy for my domain name, but I refuse to use them for hosting, because they have a lot of downtime.
Hosting
Hosting can be very cheap, or very expensive. It depends on what options you get, and what host you use. I have hosted on BlueHost, DreamHost, HostGator and RFE Hosting. The first two on that list, BlueHost and DreamHost, I strongly advise against! My son blogged on the BlueHost platform, and they made an error on their end, and lost his whole site. They didn't have backups enabled and he lost a year's worth of content. That would aggravate me, as an adult, but he was 12 at the time, and hasn't wanted to blog since.  DreamHost often has sales and I got a years worth of hosting for $9, and it was honestly the worst $9 I have ever spent. My site was down more than it was up, and I just can't start on all the reasons not to use them, because that would be an entire post in itself.
HostGator is a good place to start, their prices are fair and they have 24/7 Customer Service, but lately, they have been having a lot of downtime. The reason I left them was because my site kept crashing due to the amount of traffic I was getting. That is a problem that any blogger likes to have. More traffic, equals more income. The problem was that they kept pushing me into a larger server, which meant more money. I went from a $4 per month bill, to over $130 per month and I was still crashing; according to them, due to my traffic.
That is when I moved to RFE Hosting, and I paid just around $13 per month, 1/10th of what I was paying with HostGator, and my site stopped crashing "due to traffic". My site still had downtime here and there, but you are not going to find any host with no downtime. I was happy with the little amount of downtime that I had with them. The issue with RFE is that it is a one man operation, so you don't have 24/7 customer service, and for this reason I switched to Known Host. My cost is now $115 each month, but I have a huge plan with them and haven't had any downtime. They offer smaller plans for those just starting out, so check them out as well.
So, all in all, start up costs for Self-Hosted WordPress can be as low as $8 and can go up to hundreds of dollars. I suggest starting out at the lowest packages and moving up if needed. Only spend the least you need to.
Affiliate Sites
In order to earn money, you can do sponsored posts for companies, use affiliate links, use ads and more. A sponsored post means a blog post that is about a company or an item, in which the sponsoring company pays the blogger to write about it in their own words. Affiliate links are links you can put into your own posts, that when clicked and the items are purchased, you earn a percentage of the sale, or a set commission per sign up. And everyone knows what ads are, you see them right on this post. Ads can be paid in a set monthly amount or as a per view pr per click amount, depending on where you are using them from.
Some Sites I recommend
How to blog
What you blog about and how you write is completely up to you. Find something you love, something you can talk about on a regular basis, then build your blog about that. Think about your domain name, and make it something unique and memorable. If you are writing about your family, I don't suggest doing a domain like mom24girlsandaboy.com because, what happens when you are not done having kids? Think about the long run, because your domain name is your brand, and is something that you want around for a long time.
When you write about what you love, it comes naturally, it doesn't seem like work, and you will get readers naturally. Yes, you will still have to figure out how to promote things via social media and cross networking, but that comes later. For now, just get started doing what you love!