Upcycle boxes into beautiful storage totes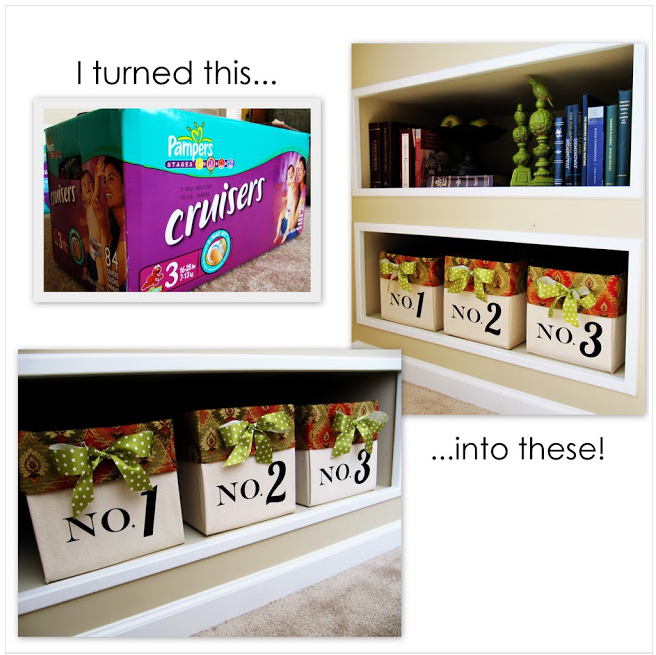 Photo Credit Positively Splendid
Everyone has cardboard boxes, they are easily found and if for some reason you don't happen to have any, you can get them…for free, just by asking stores for their extras.
I found these great tutorials on how to upcycle cardboard boxes into beautiful storage totes, and I needed to share them with you.
Positively Splendid created the tutorial for the picture at the top of this post. I think they came out fantastic!
I have been in dire need of some new containers for the built-in shelves in our living room to hold things like DVD's and remotes, but I wasn't wanting to spend a fortune on them. It occurred to me that a diaper box had precisely the dimensions I was looking for, so I determined myself to figure out a way to gussy them up to suit my needs!
And we think you did an amazing job! Thank you so much for sharing!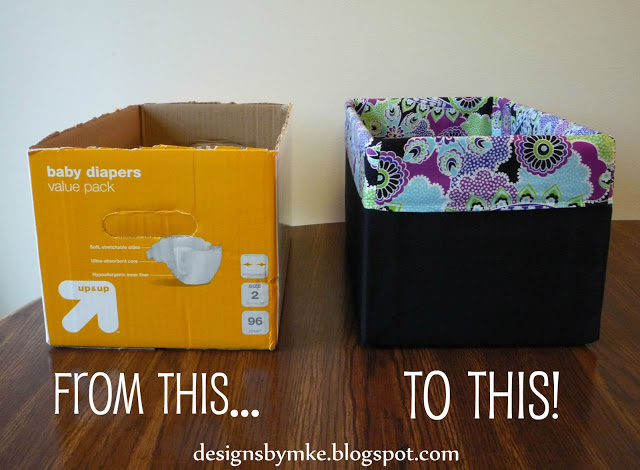 Mandy over at Designs by MKE modified the tutorial above, to come up with this beautiful tote box.
I found a fantastic tutorial on upcycling diaper boxes. Hmmm…what could I do with this? Oh, yes – toys scattered all about our living room floor: check, a desire to get said toys put away when not in use: check, cute fabric laying there staring at me: check! I decided to take on this project!
They both look so simple, yet elegant. Something that I would love to add to my own home. It can be a very cheap, possibly even free project that will add class to any home decor.