Itty Bitty Prettys: The cutest little tea set!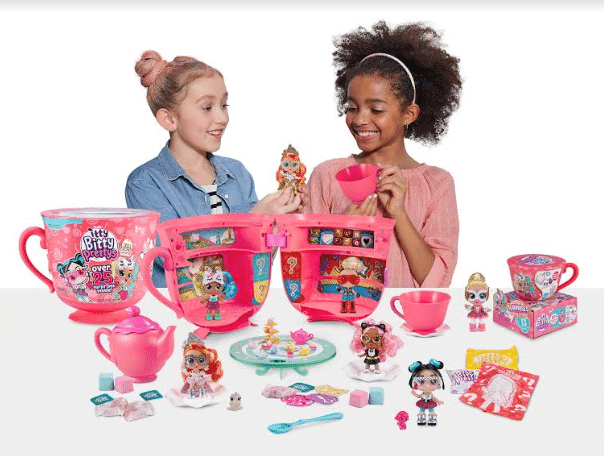 My friends over at ZURU were kind enough to send my kids a preview of this adorable Itty Bitty Prettys tea set and the kids were all too thrilled to play with them! You can check out their unboxing video on facebook HERE.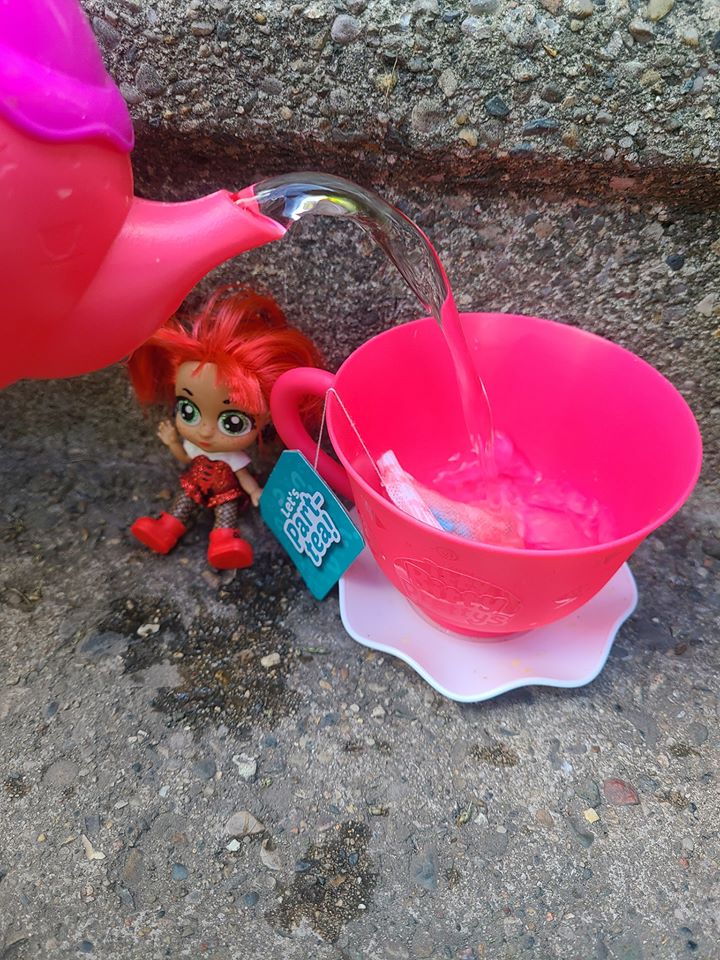 Let me just say, I am LOVING the diversity I saw in the dolls! I think they did an excellent job on that and I hope to see that continue with future possible expansions of the line.
The Itty Bitty Prettys range includes thirteen stylish Itty Bittys, plus one super rare Royal Tea doll, each touting a distinct, modern party-prowess bring the latest fashion and swapability factor to the par-tea. A complete party-in-a-cup, Itty Bitty Prettys Tea Party Surprise includes surprise magic tea bags and fizzing sugar cubes that, when mixed with water reveal jewelry, accessories and other surprise necessities to help dress and style an Itty Bitty Prettys dolls and host a party! The layers of fun also include compounds that allow for molding and making treats, working teacups and saucers, and more.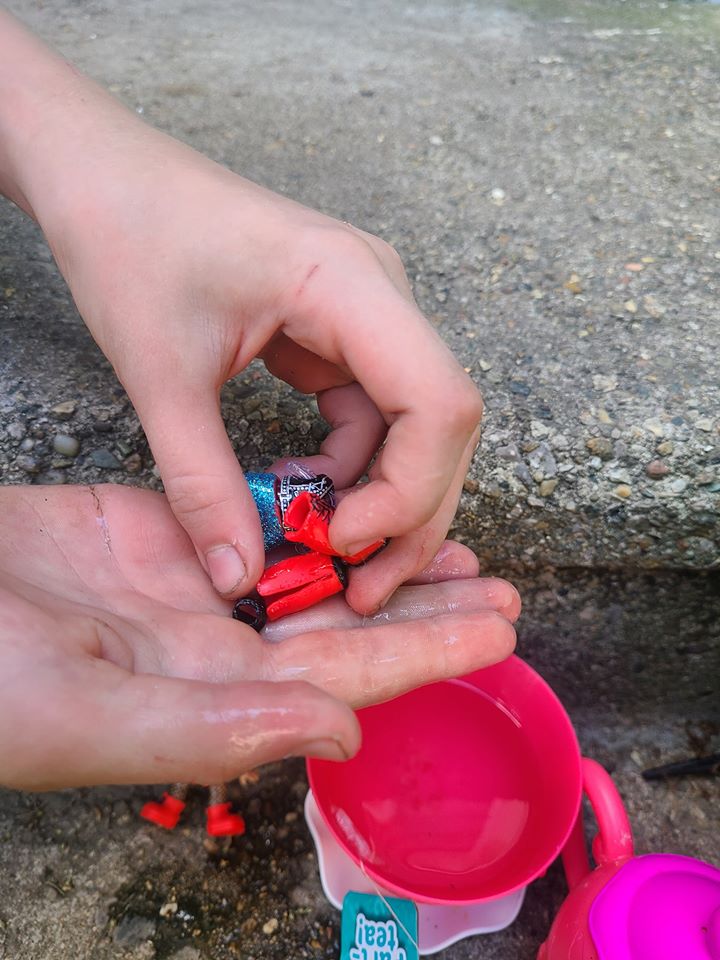 The kids got an absolute kick out of the tea bags that held matching accessories for the dolls. The little bag disintegrates and turns into a gel-like substance, which of course the kids rolled around through their fingers until it had completely dissolved. The sensory aspect of this toy is top notch!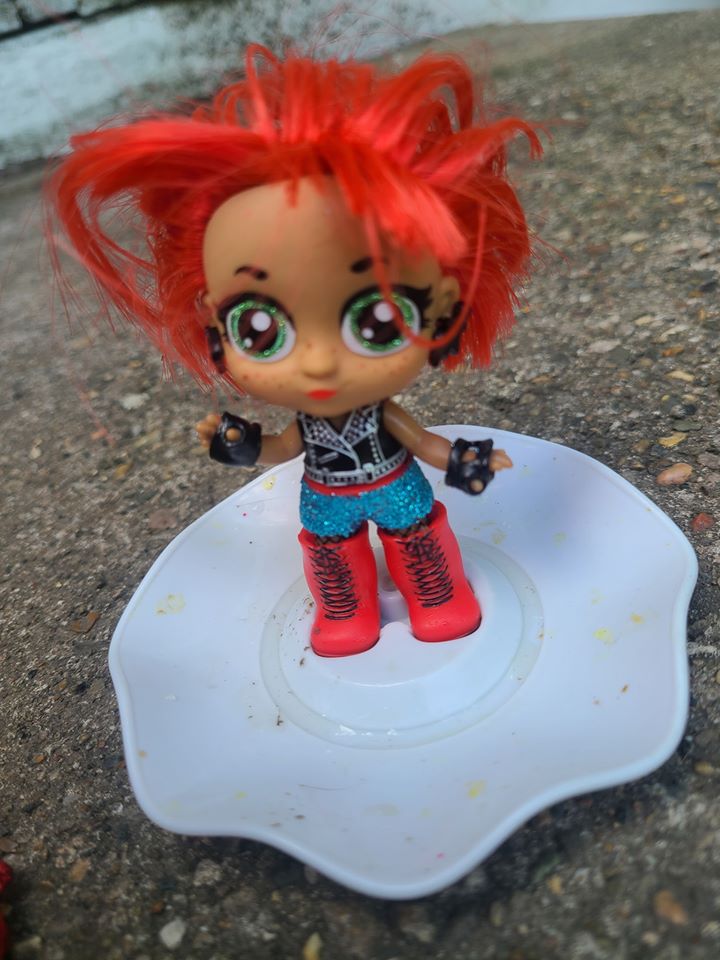 The Itty Bitty Prettys Giant Teacup Playset includes everything one needs to host the most epic tea party. Available in two surprise friendship themes each with two dolls, the respective themed playset features more than 25 surprises including a convertible table, spoon, working teacup and teapot, stylish accessories including shoes and jewelry, two Itty Bitty pets, dissolvable tea bags, fizzing 'sugar' cubes and more. Four dolls plus a rare Itty bitty Pretty can be found in the The Giant Teacup Playset. Designed for ages 4+, Itty Bitty Pretty Little Tea Cups will be available for $29.99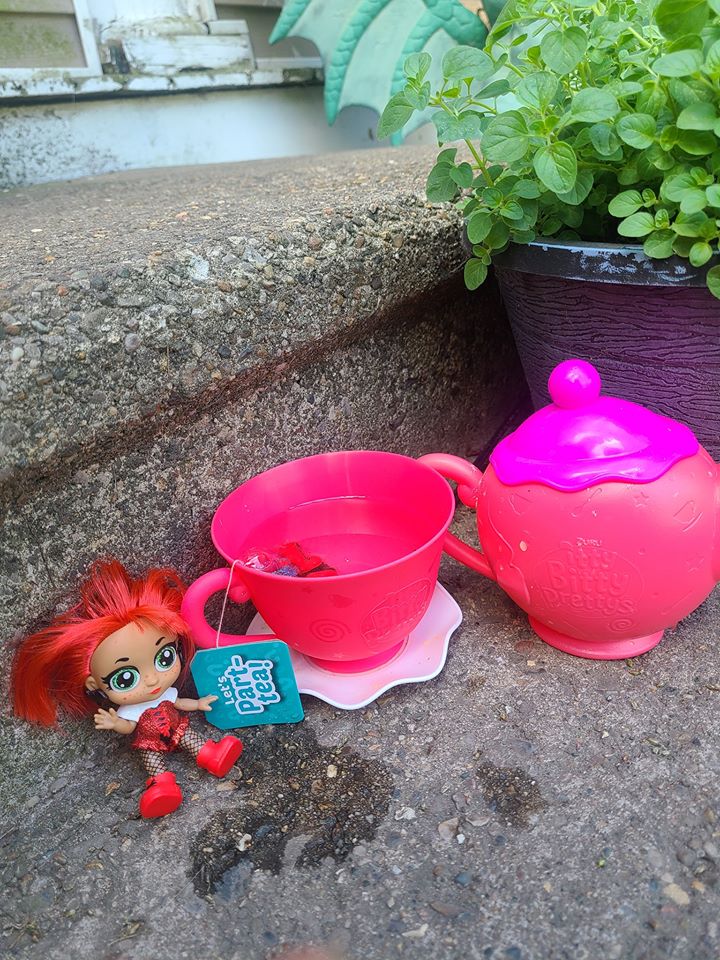 Itty Bitty Prettys Little Tea Cup features 12 surprises and eight fabulous dolls to collect. The Little Tea Cup includes a working teacup, a saucer that also serves as a doll stand, an Itty Pretty doll, a swapable doll outfit and a set of stylish accessories including shoes, jewelry, eyewear and more. Additional tea party must-haves include a magic teaba, fizzing cube, cotton candy dough and more. Designed for ages 4+, Itty Bitty Prettys Little Tea Cups will be available for $9.99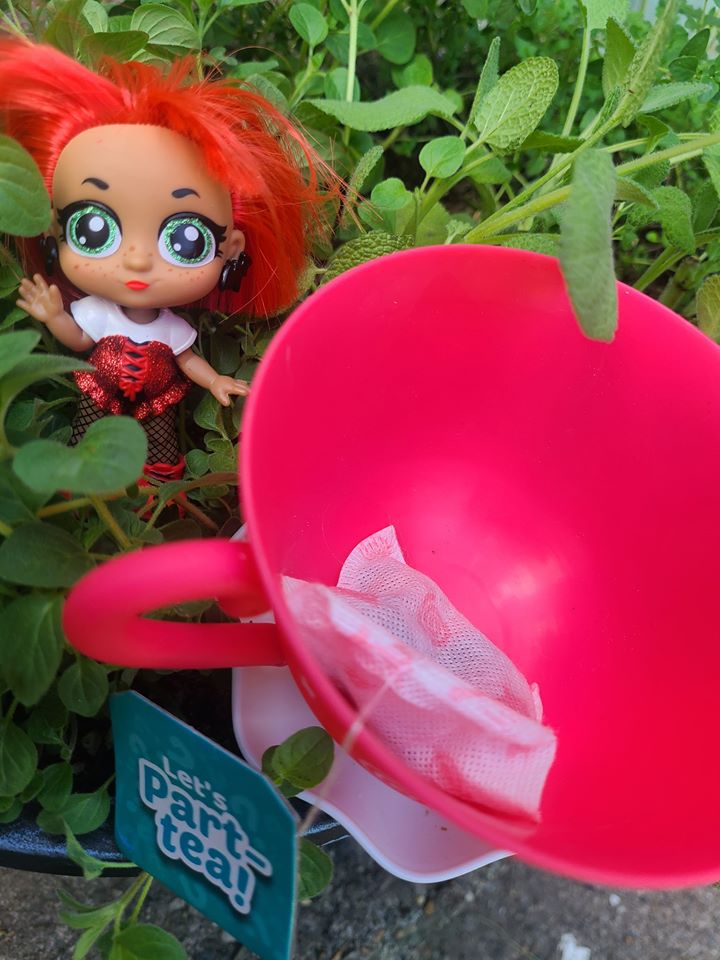 I couldn't help myself. I had to take a picture of this adorable play set, in my tea herbs. I grow sage, thyme and oregano together in the same container, and clip them once or twice a month to dry as a fresh tea. I wouldn't recommend trying to steep a tea in these cups, but they do make a cute iced tea, or lemonade cup, should your kids fall in love with them enough to bring them to the dinner table.
We've all really been into the miniature surprise toys, so these were right up our alley and the kids are looking forward to finding these in stores. Do you have kiddos who love surprise toys?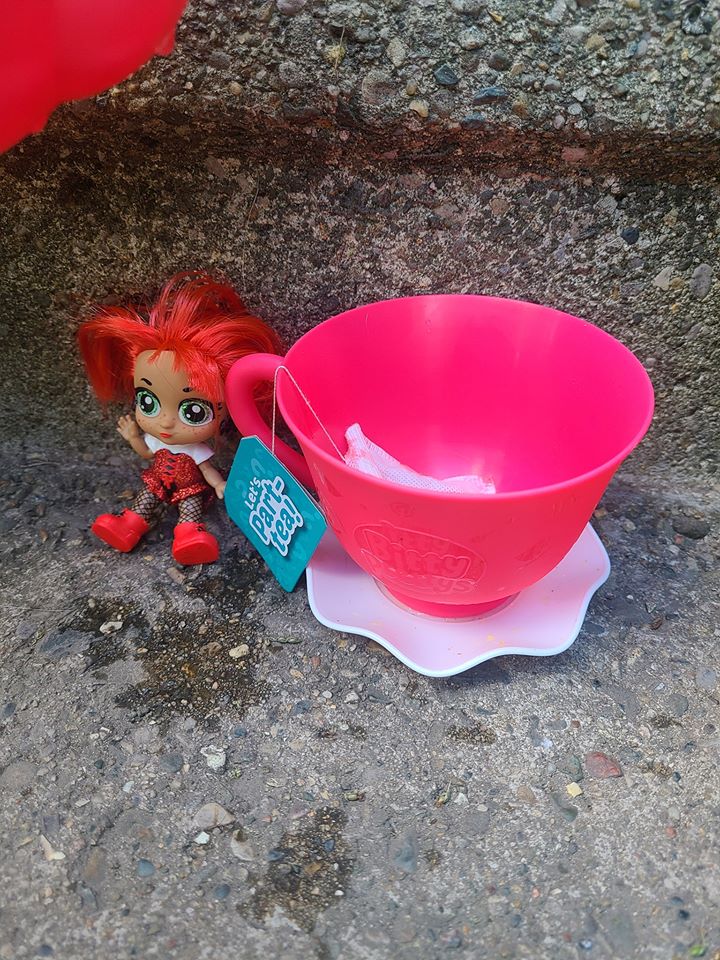 About ZURU:
ZURU is a disruptive and award-winning company that designs, manufactures and markets innovative toys and consumer products. Inspired by kids and imaginative play, ZURU is one of the fastest-growing toy companies in the world and is known for its agility, creativity and new-age manufacturing techniques. The company that started in New Zealand and is now headquartered in Hong Kong, now directly or indirectly employs more than 5,000 staff across ten countries and distributes to most major retailers in over 120 countries. ZURU has delighted millions of families all over the world with brands such as Bunch O Balloons™, X-Shot™, Rainbocorns™, Robo Alive™, Smashers™, 5 Surprise™, Pets Alive™ and Metal Machines™ as well as through partnerships with entertainment properties, including Nickelodeon, Disney, Universal Studios and DreamWorks. With a strong commitment to the community, ZURU supports Captivating International, local China orphanages and also student development programs in Asia and New Zealand. ZURU will continue to pave new ways for kids to play and focus on reimagining what this looks like every day. For more info, visit www.zuru.com, and follow on Facebook @ZURUToys, Twitter @ZURUToys and Instagram @ZURU.toys.