WTH Shoes from Abbey Dawn by Avril Lavigne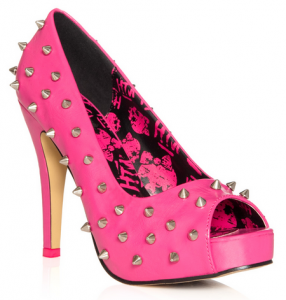 I have recently become a shoe addict. Ok, I lied, I have always loved shoes, especially the ones from shoe hero. When I got these in, I KNEW I had to learn to walk in heels, all so I could wear them! I admit, first off, I was wobbly, and put them away for a couple of months, but when I tried them again (after wearing 3″ heels for some time) I was perfectly fine with them.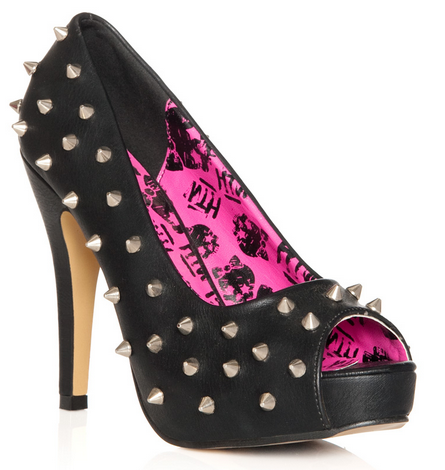 These shoes have a nice amount of padding on the inside so they are comfy. They also fit my wide feet well and were true to size. WTH comes in black, pink, leopard and plaid, and yes, I totally just bought the plaid ones. I'll let you know when they come in!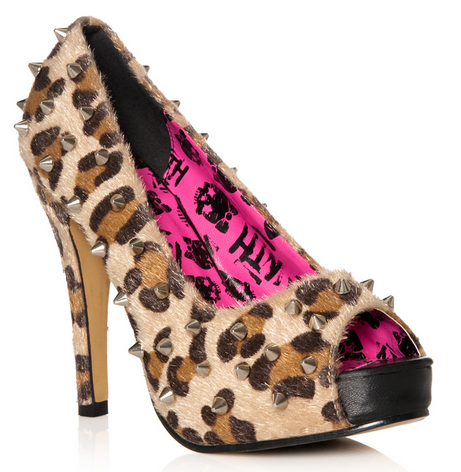 These heels are 4 and half inches tall, but they have a half inch platform, so they only really have a 4″ rise.

Each stud is hand placed, and the shoe is made of all man-made materials.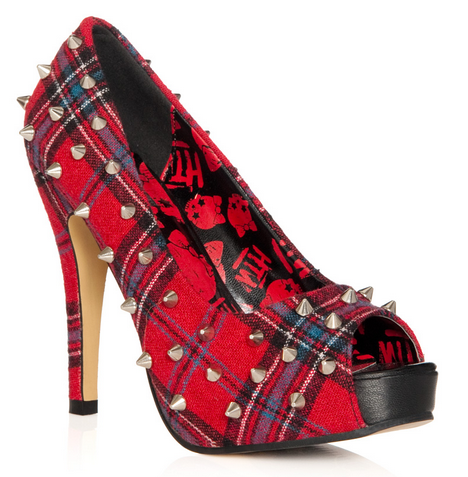 I am sure my video review has a bit more info in it as far as how the shoe is made, so make sure to check that out. I do know that I promised info on where to get them in the video, so here you go.
You can buy these shoes on JustFab for $39.95 with free shipping, or right from the Abbey Dawn site for $65 plus shipping, your choice. If you go to JustFab, all you have to do is type "WTH" in the search bar and you will see 3 different options: black, leopard or plaid. If you want the pink ones, click the black pair that show up and then you can change your color selection.