Review – MyStrollers – City Mini Jogger $249 Value!
Let me tell you, I wanted to be able to give one of these away for this event SO BAD! I contacted the guys at MyStrollers and told them all about the event and about BlogHer and let them know how interested I was in working with them on a giveaway, and *cough*possible review*cough*. I never expected to be able to do a review AND be able to give one away, so this thrills me to no end!
I picked out a City Mini in Purple, and it arrived 3 days after they shipped it, and one of those was a Sunday, so their shipping is amazingly fast!
It was very easy to set up, it came in a small box.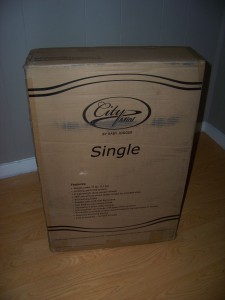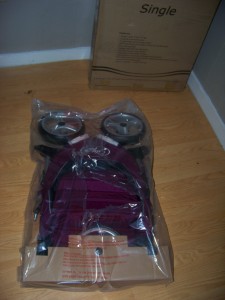 And everything was neatly placed inside of a bag.
This was the easiest stroller I have ever set up, you know, besides umbrella strollers that don't require assembly.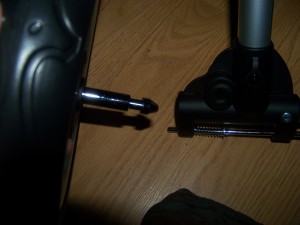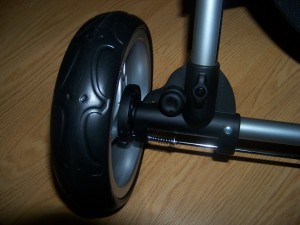 It was pretty fail safe. The tires just snap into place, and you can't get the sides wrong.

Once the back two tires and the front tire is on the stroller (literally takes 2 minutes for all of them), then you can put the sun shade on. That snaps into the side of the stroller, then you velcro it in place. It is all very self-explanatory, and I will be honest with you and say that I didn't look at the instruction booklet until I had already set it up.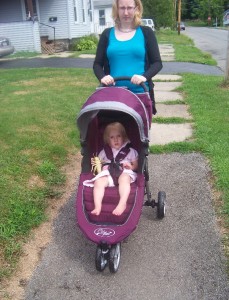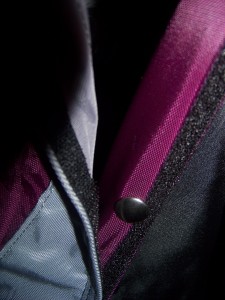 Forgive the squinty eyes, we were facing the sun on our walk. That is my 2 year old in the stroller, she fits in there at the smallest setting on the straps. With many larger settings, I see this stroller lasting a LONG time.
The 5 point harness has a clip at the top of them, above the shoulder. This is to change the height setting to fit your child.  There are 5 different settings available. My 3 year old son fits in at the 2nd setting. For testing purposes, I put my 9 year old son in it, and he fits at the 5th setting, so I could see this being a great stroller for parents with disabled children! My 9 year old's feet did touch the ground though, but he still fit well in it with his feet upon the foot rest. This DOES have a 50lb weight capacity though, and my son is 72 pounds, so I won't be putting him in it for actual trips, but it was nice to see that the straps will fit him.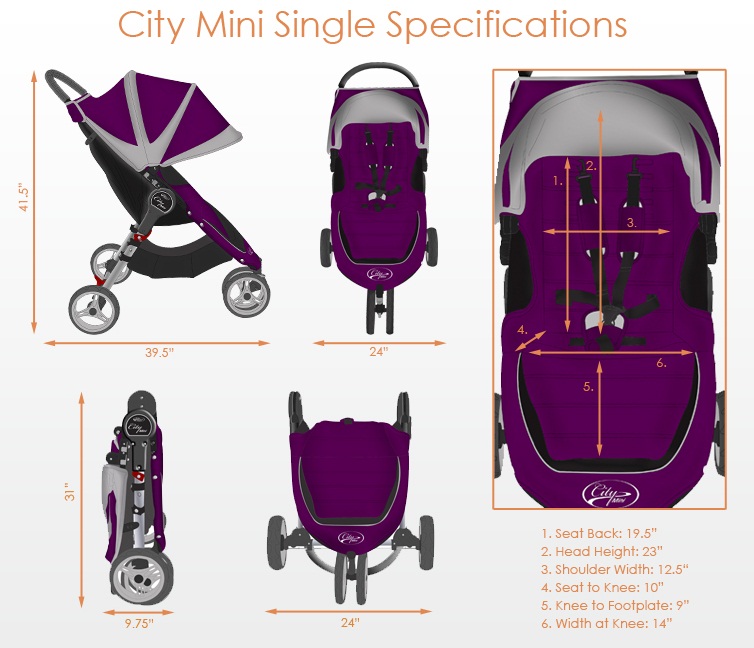 With the handle coming up 41.5″ tall, it is great that I don't have to bend over while walking, like most strollers I have. Even a slight bend in your back when you are trying to walk, can end up hurting a lot at the end of the day. I am able to stand fully upright while pushing this stroller.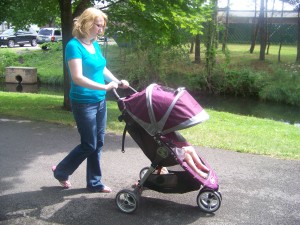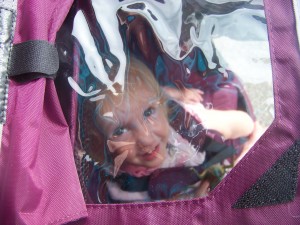 The sun cover has 3 sections in it, so you can fully extend it, which would completely cover your child if it started to rain. You could also put it at the second setting, which is enough to give shade cover and allow for a good view for your child. Either way, the top will have a window for you to see your child, since it has a window in the first two panels.
This stroller is very lightweight. I was able to carry it (folded) and my daughter, at the same time, while we were heading out of the door.
You can also fold it with only one hand as well. There is a strap in the seat, that you pull up on and that makes it fold up. Easy Peasy!
The back of the stroller has a strap that holds the seat in an upright position, it can be fully reclined and be held in any position from upright to fully reclined, by sliding the strap stopper into the location you want to use. The sun shade also has a canopy that can be stretched over the back, if it is being reclined.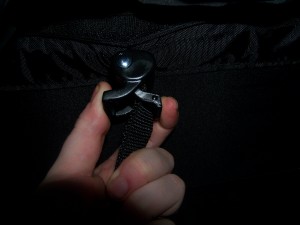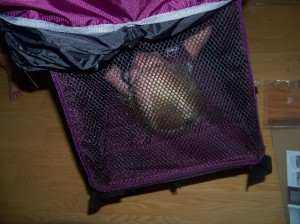 The underseat storage is bigger than I expected it to be, I can fit 2 gallons of milk with room for other groceries as well.
This stroller handles like a breeze! I was able to walk next to it, while holding my husband's hand with my left hand, and pushing it with my right. It was so smooth and easy to maneuver. I was able to easily push this over our very uneven sidewalks, and it still moved well when pushed in the grass. My 4 and 6 year old daughters were both able to walk their baby sister around the yard easily.
The foot brake is also very easy to use, just step on it and it pushes two bars out on either side, into the tires. The brakes hold well and the stroller doesn't move when nudged with the brakes on.
MyStrollers carries the City Mini in Crimson Red, Black, Blue, Crimson (slightly different shade than Crimson Red), Green, Purple and Sand.