Recipe: Candied Bacon Butter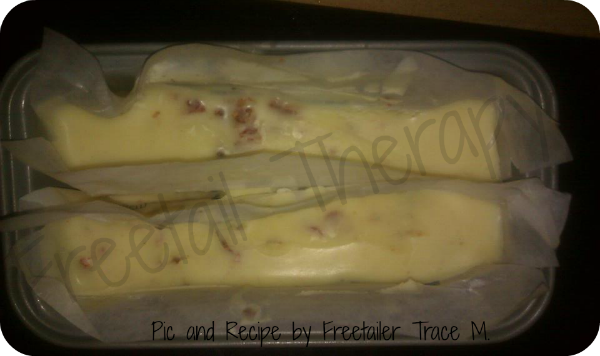 Recipe: Candied Bacon Butter
Author:
Serve on toast, bagels, baked potato, steak, burgers, or corn on the cob. Fry an egg in it, saute some onions with it, use it in a brownie recipe. It's so good you may want to take a bath in it (Not recommended)
Ingredients
1 stick of butter
3 slices of bacon
1/4 cup brown sugar
Instructions
Lay bacon out on a baking sheet & cover each slice with some brown sugar totaling approx. 1/4 cup sugar (a little over a tbsp on each slice).
Bake in preheated oven at 350 until crisp and slightly brown on the edges. Be careful because the sugar will burn quickly!
Chop bacon as small as you can & mix with softened butter until uniformly mixed.
Shape butter into a stick using plastic wrap and store in the fridge until hardened.