Pokéstop dreams and tiny goals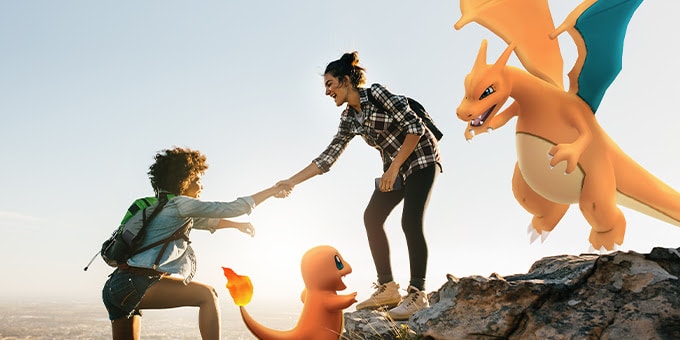 Mark submitted a request to make our public sharing boxes into a Pokémon stop. He plays much more often than I do, so he had already reached the level requirement. I also plan to submit a request as soon as I am able. In my quest for mobility independence, I am adding PoGo back into my routine. I will start off by reaching the first weekly goal of 5km and gradually increase it as I'm able.
INVITE A NEW FRIEND TO POKÉMON GO

Invite a new friend or a friend who hasn't played in a while—you and your friend will both get rewards when they complete in-game milestones! Get rewards such as Stardust, Incubators, Rare Candy, exclusive stickers, and so much more.
While I can't guarantee that I can get gifts out to everyone – every day, I will do my best to keep up with that chore. If you are new or haven't logged in within the past 90 days, use invite code M4PYXCH2W you will be eligible for a bonus of 100 Poké Balls, so be sure to grab those while you can.
I see quite a few 3D print files available on Thingaverse and will delve into that a bit deeper over the next few weeks. It would be pretty cool to have a large, moving Pokéstop in view when I get to submit it for consideration again.
We have a fairly large community of Pokémon Trainers here in Battle Creek, and I have often seen beautiful chalk art by Garald Barton IV, depicting the Pokémon being celebrated during Community Days.