Boycotting stores that open on Thanksgiving? Why I won't be.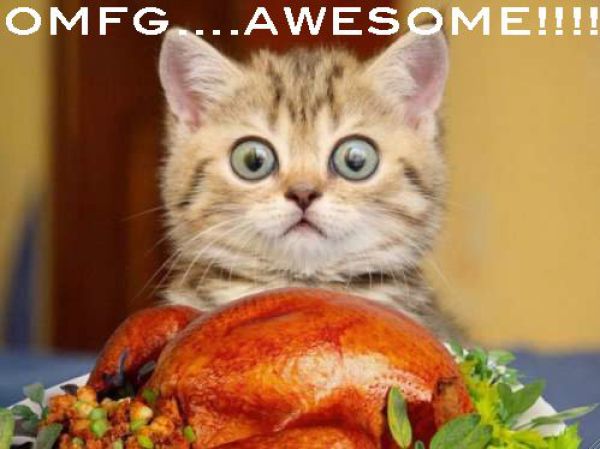 There is talks of bloggers "boycotting" stores that open on Thanksgiving, because they don't agree that they should be forcing people to take time away from their families. I am on the other end of the thought process here. Wouldn't any job that requires you to work outside of the house, be forcing you to take time away from your family? Wouldn't working there be an option, and not mandatory? Nobody is forcing anyone to do anything they don't want to do. Yes, i understand that some places require employees to work certain days, and that if they decide not to, they can be fired, and jobs are not easy to come by. None of that changes the fact that they aren't being forced to do anything.
I spend time with my family every day. I am thankful every day, I don't need a special day on the calendar to tell me when to be thankful for my loved ones. So, because of this, I will not be boycotting stores that decide to open early for sales. While I do think that stores are getting a little crazy with trying to one-up each-other to win the best Back Friday Sales award, Thanksgiving isn't a religious holiday, so they could remain open all day if they really wanted to. There would still be people requesting to work on that day, simply because of the bonuses involved. I remember working in retail, I would sign up to work as many holidays as I could, because it meant more money to pay my bills and gave me extra fun money to do things with my family.
Black Friday is  a day that I like to get out and shop, (well, it has been in the past, but with all the cyber deals now, there really isn't a need in my mind, but that's another point entirely) and I would rather work Thursday night, than Friday morning! At this point in my life, however, I am self-employed. I have no days off, because that is how I like it. If I wanted to take a day off, I could, but I enjoy finding great deals and helping people save money, so I tend to work every day, even if just a couple hours. That is my choice, and I also choose to post deals from companies who choose to open early for Black Friday sales.
I will be working on Thanksgiving, on and off all day long. I will most likely be posting pictures of our food as it comes out of the oven, recipes, stories of funny things that happen that day, and so on. To you, that may seem like everyday, normal stuff, something you will probably be doing as well, but to a blogger, that is called work, so yes, I will be working. I would appreciate it if you didn't black list me for this, but that would be your choice as well.
So there is my rant and ramble about the the whole situation. Tell me what your thoughts are. Will you be boycotting stores that open early? Why? Why not?