DIY Rose Bud Bubbling Bath Salts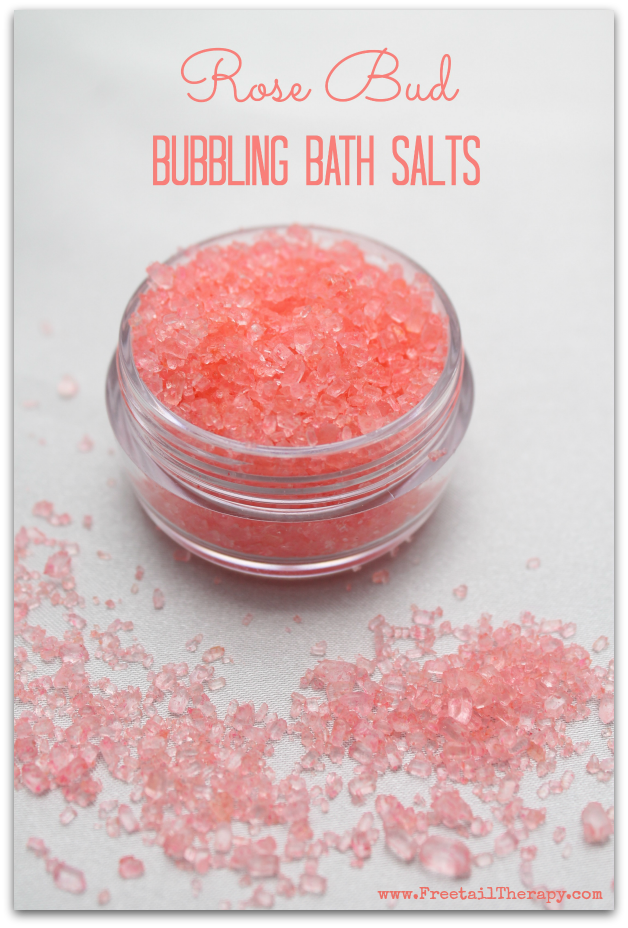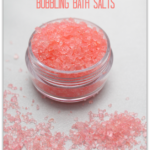 6 Cups Kosher or Epsom Salt
¾ Cup Rose Scented Body Wash
1 tbsp Carrier Oil (Coconut, Sweet Almond, Olive)
Red Food Coloring (Optional)
In a large bowl, combine salt and body wash, and mix until well combined.
Add in your essential oil, carrier oil and food coloring and mix until the color is uniform throughout.
On a lined baking sheet, spread the salt mixture out into a thin layer. Allow to dry for 24 hours.
Once dry, break up any large clumps, and spoon into a sealable jar.