Labyrinth City: Pierre The Maze Detective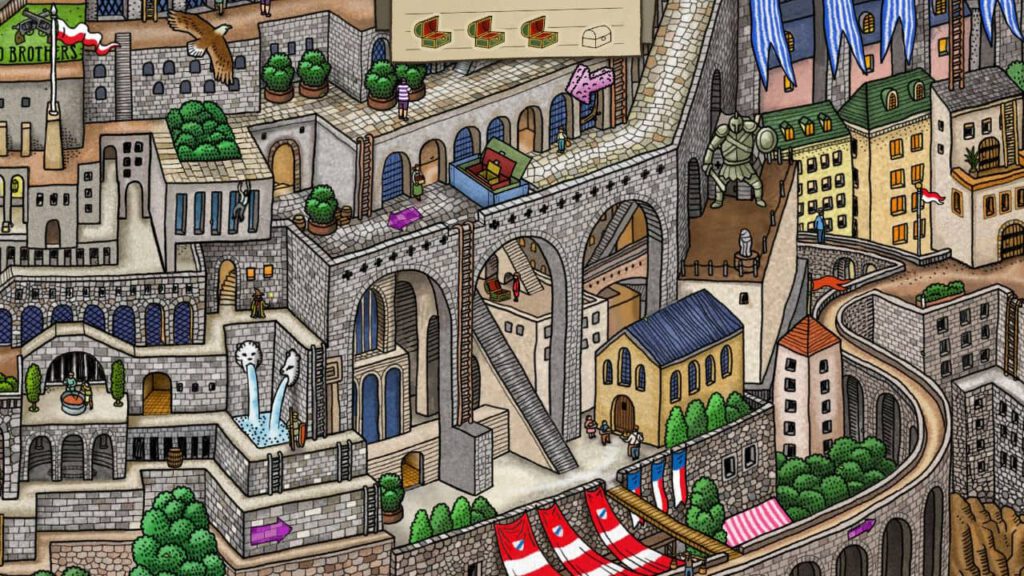 From the award-winning studio behind Homo Machina (2018) and Californium (2016), Labyrinth City: Pierre the Maze Detective is a one-of-a-kind revolutionary puzzle, revealed for the first time in April during the Nintendo Indie Showcase.

Adapted from the bestselling children's book series Pierre The Maze Detective, play as Pierre in this adventure/puzzle game and recover the stolen Maze Stone. Journey through breathtakingly hand-drawn illustrations, meet eccentric characters, and solve puzzles to save Opera City!
Based on the 'Pierre the Maze Detective' comic books by Japanese artist Hirofumi Kamigaki and illustration studio IC4DESIGN, the game puts players in the shoes of young detective Pierre as he tracks down the slippery Mr X. The intricate, hand-drawn environments are packed with intriguing characters and secret treats to delight players of all ages. I got my hands on a copy of the game and dove right in!
First of all, the timing couldn't have been better for this. I received an email asking me to check out the game right as I was getting ready for surgery. I knew I was going to need something to keep my mind occupied through the pain of the recovery process and I would not be up to any MMO raiding, so a maze game was the perfect choice. I played this game for hours, in between my sleeping spells. It was a definite positive to be able to fall asleep while playing a game, and not risking any EXP or loot.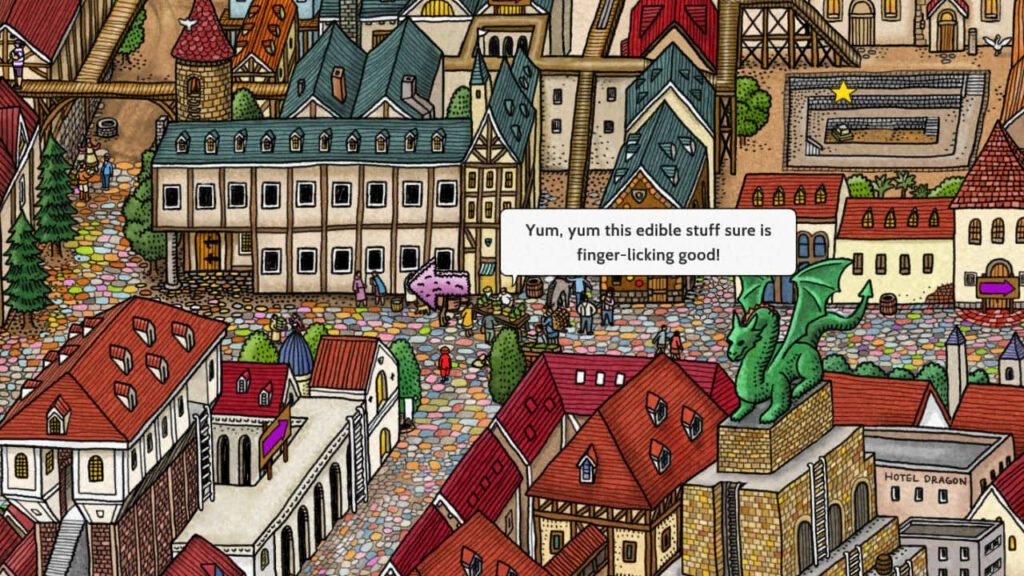 While wondering around the city, there's a lot to take in! Some NPCs; people and even animals, will help guide you if you interact with their chat bubbles.
Throughout the city you can find various hidden items; like stars, chests and important documents to collect.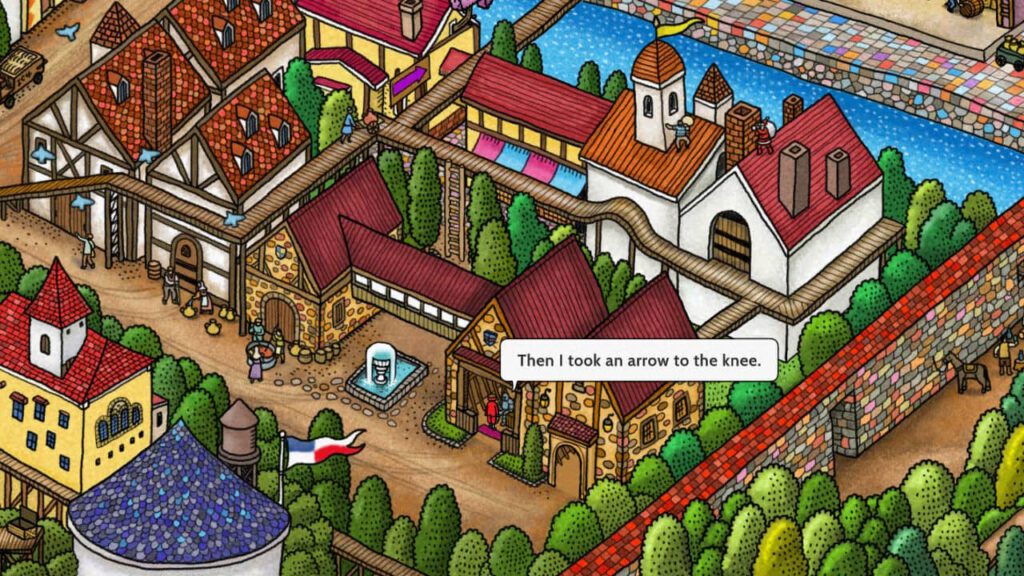 I regret not taking a screenshot of the very obvious setup to the "arrow to the knee" joke and I am sad that once you interact with an NPC, you can't go back and see the same flavor text again, but there are these hidden gems all over! It's just so cute and makes me laugh.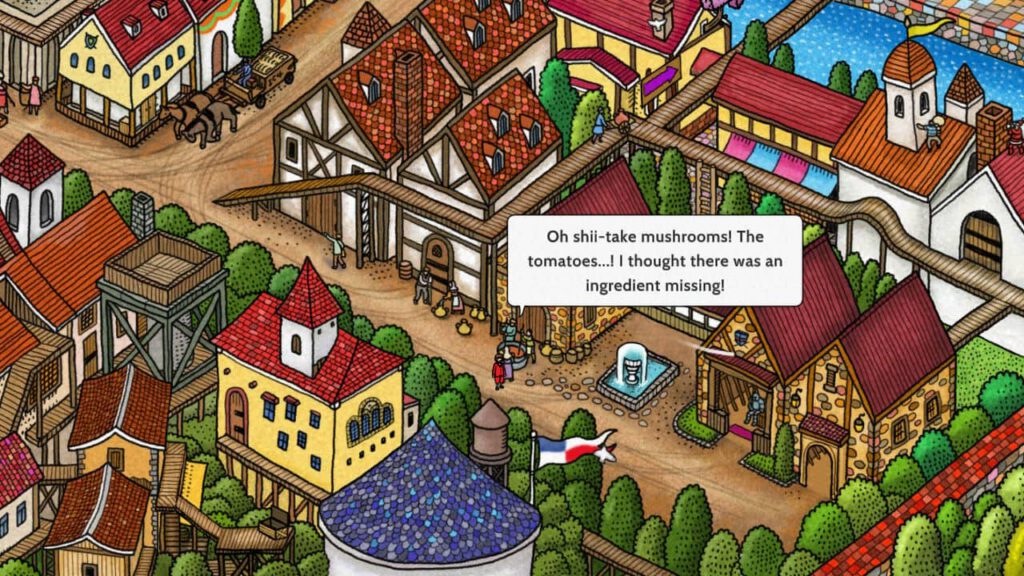 Obviously puns will always win me over, and I look forward to finding many more.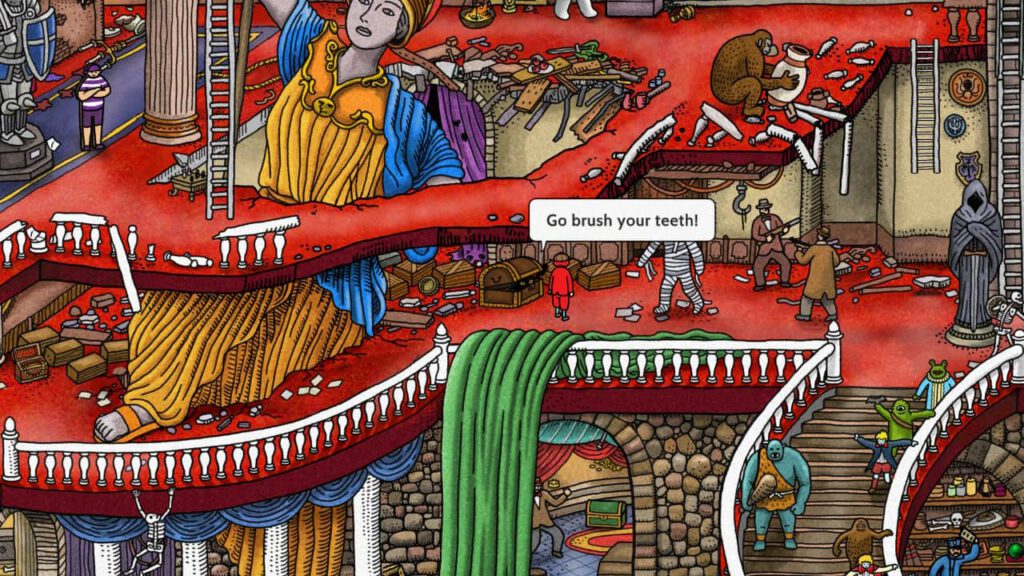 While the kids are holding out for more action games, I must admit that I enjoyed my time in Labyrinth City so far, and will continue to check in and chase Mr. X.
---
Following hot on the heels of its PC launch, the game came to Nintendo Switch on July 15th, 2021, and Android and iOS devices in Q3 2021. The game is priced at $11.99 on Steam and Nintendo Switch, with a Steam launch discount of 17% until July 8th, and a Nintendo eShop pre-order discount from July 8th to 15th.
<center><iframe width="560" height="315" src="https://www.youtube.com/embed/fXz1xidDWW8" title="YouTube video player" frameborder="0" allow="accelerometer; autoplay; clipboard-write; encrypted-media; gyroscope; picture-in-picture" allowfullscreen></iframe></center>
For all the latest updates, follow the game on social media
TWITTER | FACEBOOK | INSTAGRAM | DISCORD