The "Harry Potter" series by UNKNOWN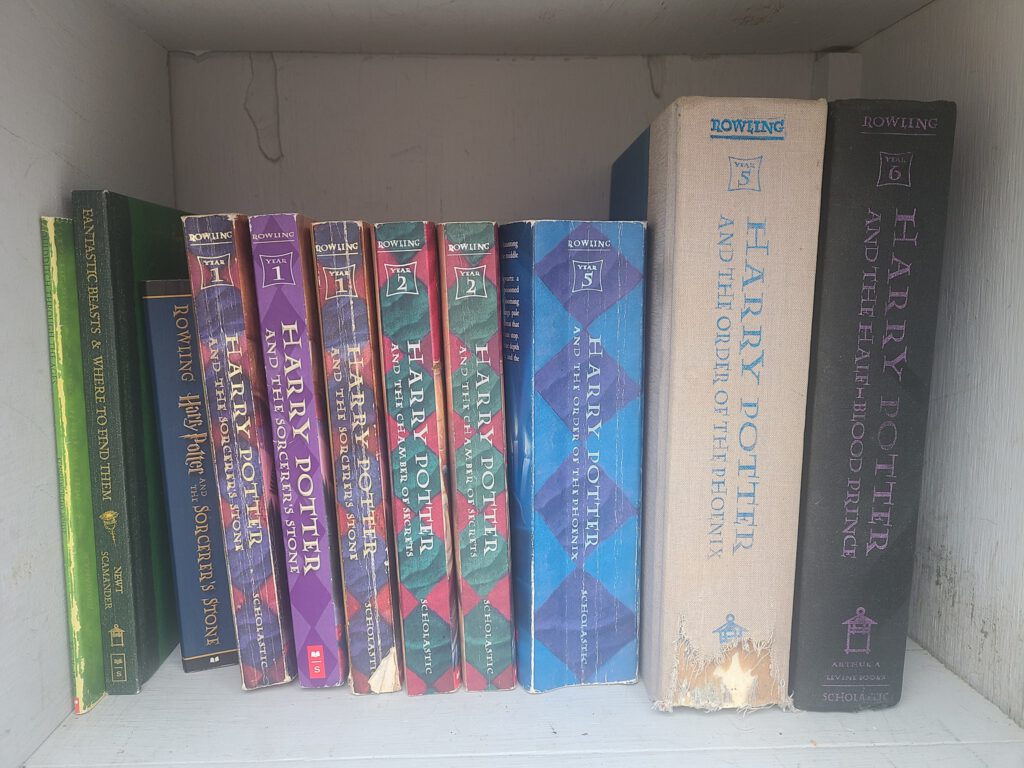 Love the world of Harry Potter but don't want your money going to the author? Read used books!
Turning the envelope over, his hand trembling, Harry saw a purple wax seal bearing a coat of arms; a lion, an eagle, a badger and a snake surrounding a large letter 'H'.
Harry Potter has never even heard of Hogwarts when the letters start dropping on the doormat at number four, Privet Drive. Addressed in green ink on yellowish parchment with a purple seal, they are swiftly confiscated by his grisly aunt and uncle. Then, on Harry's eleventh birthday, a great beetle-eyed giant of a man called Rubeus Hagrid bursts in with some astonishing news: Harry Potter is a wizard, and he has a place at Hogwarts School of Witchcraft and Wizardry. An incredible adventure is about to begin!

Having now become classics of our time, the Harry Potter books never fail to bring comfort and escapism to readers of all ages. With its message of hope, belonging and the enduring power of truth and love, the story of the Boy Who Lived continues to delight generations of new readers.
With that being said, millennial Harry Potter fans tend to reject J. K. Rowling as a person. I am agender and believe that trans rights are human rights. Therefore, I haven't purchased a new licensed Harry Potter item in a few years. I do indulge in the second hand market, and feel that my money is better spent at a charity, or even supporting artists directly. If I see a Harry Potter book in a thrift store or at a yard sale, I always snag it. I'm not even sure it's within my control anymore. It brings me joy to share the world of Harry Potter, to a younger generation who may have missed out on all the wonder.
We usually have most books of the series available with some extras as well. Stop by and grab something magical.