How to save money on printer ink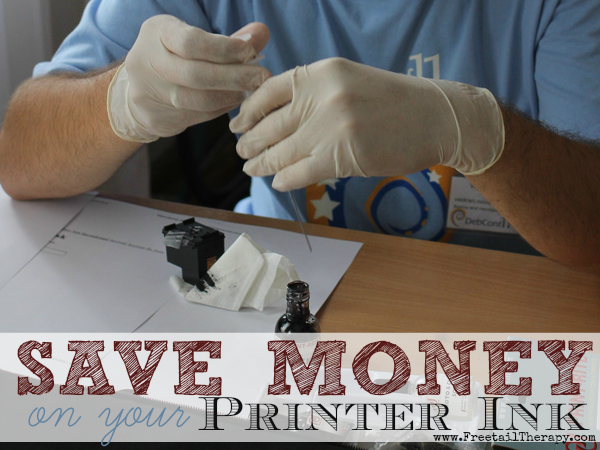 Print only in Black & White
Unless it is for a project in which you need color, print everything in black and white, since black ink is cheaper than colored ink. To make your printer setting go to black and white instead of color, go to your computer's "Control Panel". From there, click on "Devices and Printers". Find the printer you want to set and click "Printing Preferences", then place a checkmark in the "Grayscale Printing" section. Remember to save your preferences. Now, your printer will automatically print in black and white. You can change these settings in the print screen when you print, if you need to print something in color.
Buy Generic
You can buy generic ink cartridges from your local office supply or super center store. Generic ink cartridges will list the makes and models of the printers that they are compatible with, so make sure to bring your printer model name and number with you.
Refill your own cartridges
You can refill your own cartridges, but remember to use gloves, or you will get your hands stained. I recommend putting a few layers of newspaper down too, to avoid getting ink on your table. Pull back sticker on cartridge, follow diagram engraved, poke holes in the ink well location, push a toothpick in to find out what color goes where, fill ink with the right color. Make sure you don't over fill, or it will make big mess. Place the sticker back on cartridge to cover the holes, then hold Stop/Reset button for 5 Seconds and you have filled your own cartridges!
Print only what you need
There really isn't a need to print every coupon that is out there, select the ones you will use for sure and only print those. Any other coupons can be printed if you find a great sale that you can use it on.
Recycle your ink cartridges
Stores like Staples, Office Depot and Office Max will recycle your used cartridges and give you store credit in the form of coupons to use on your in store purchases. Combine those with sales to get your next ink purchase at a lower price.