Aunt Millie's has the gluten hookup!
25¢ for a (half) loaf of Artisan Style and Hawaiian Sweet bread?! Yes, please! Aunt Millie's Bakery Outlet in Battle Creek, MI is THE place to stock up on bread products. There's no beating these prices. While this is an outlet, and these are technically old stock, they are still in fantastic shape and taste great (according to my kids – I can't eat gluten)
As soon as I walked in, I was greeted by this table of super low prices, and immediately knew I had to grab a cart. I wasn't going to get out of here with just what I could carry, that's for sure. The cart decision was quickly approved and doubled by my husband who saw the corner with livestock feed.
Lots of bread options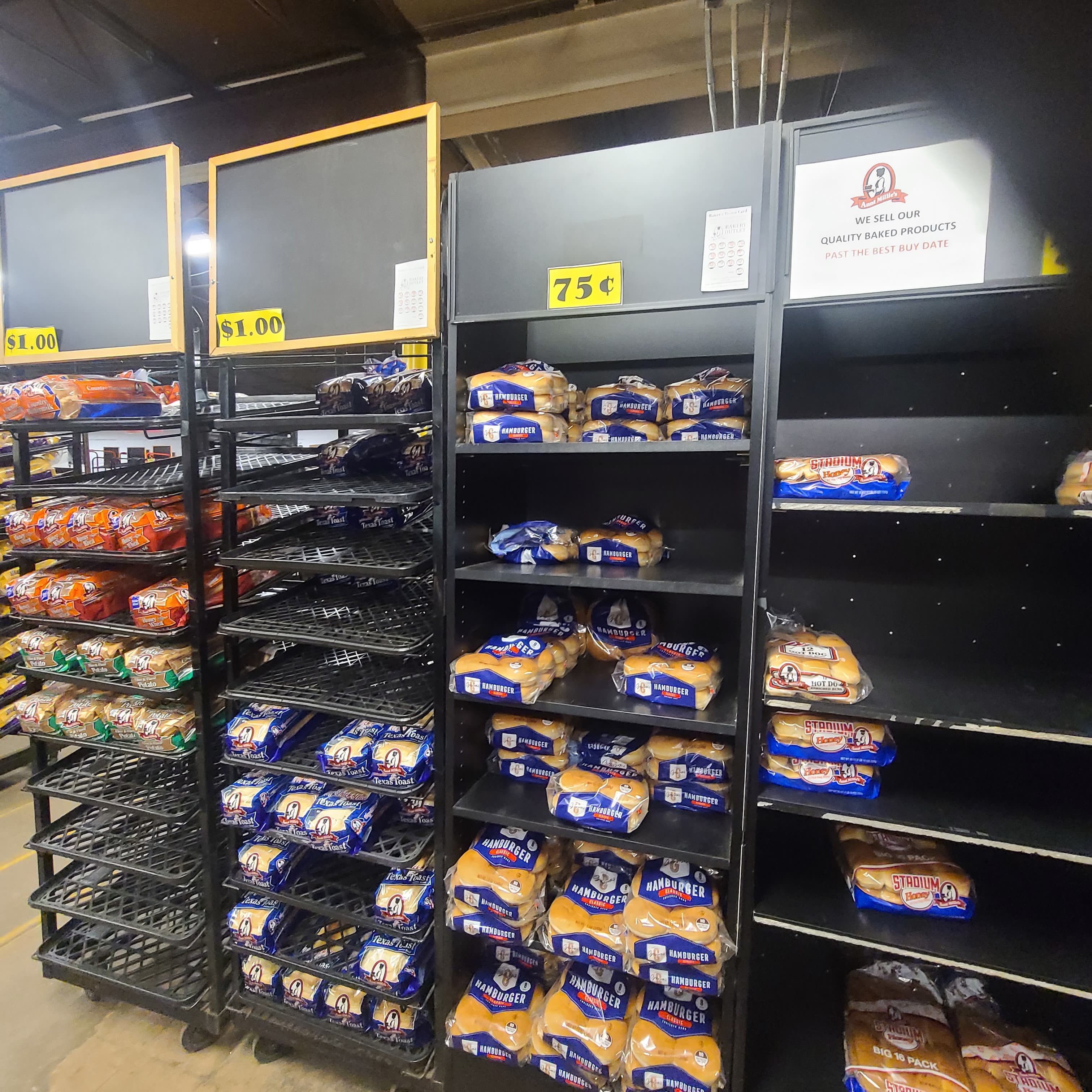 With the direction and speed of prices on everything lately, I am always looking to cut spending somehow. I knew this bakery outlet existed, but I didn't take it seriously until now, because we don't eat a lot of bread. However, now that we are making lunches each day for the community, PB&J sandwiches were the most cost effective option, but even more so with Aunt Millie's cutting my price of bread by at least half.

Prices seem to range from a quarter to a dollar per loaf, depending on brand, style and quantity. We picked up sub rolls, burger buns and sandwich bread galore! I walked out with 5 grocery bags full of bread and my total was only $7.50! I was in shock. I will never buy bread at the grocery store again!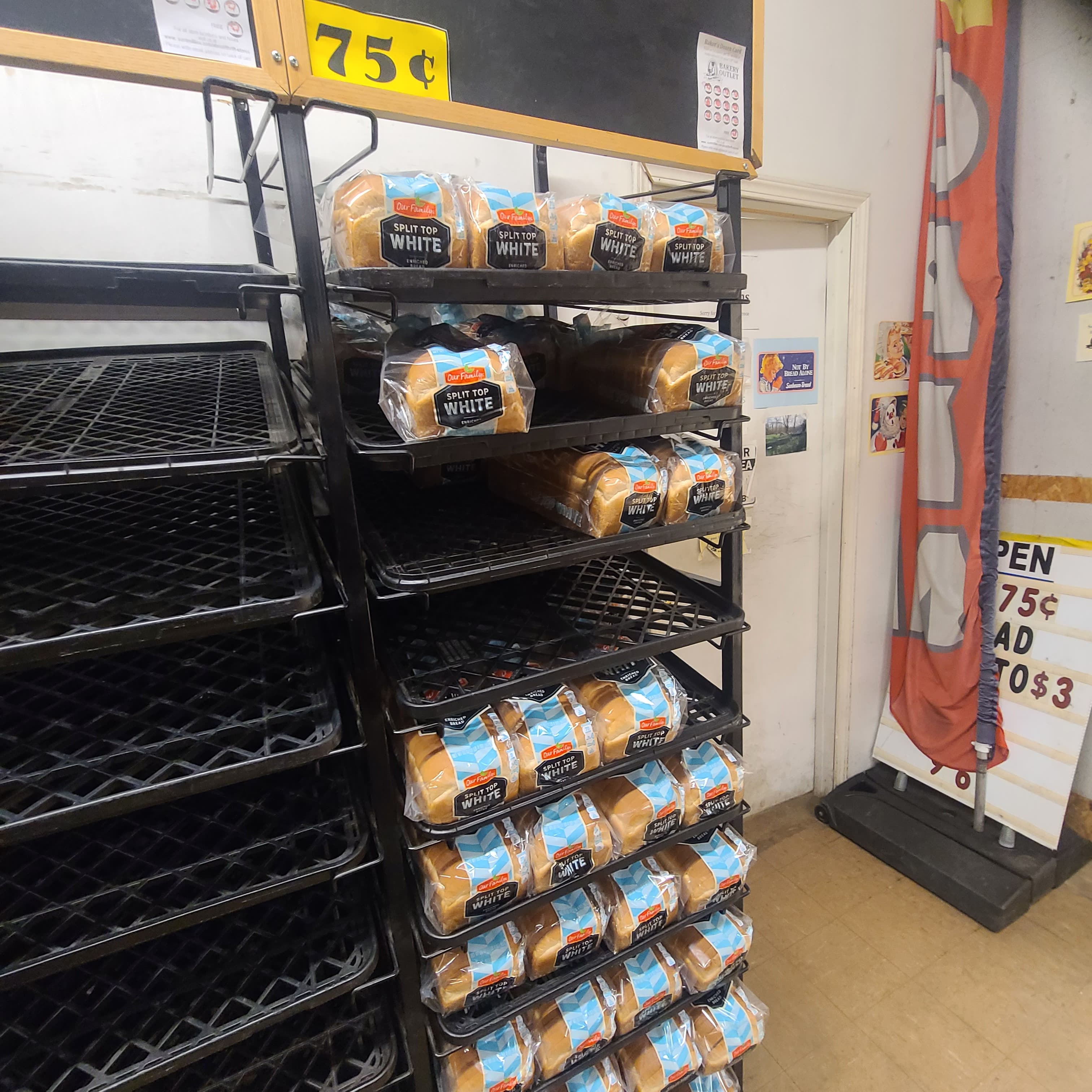 Livestock Feed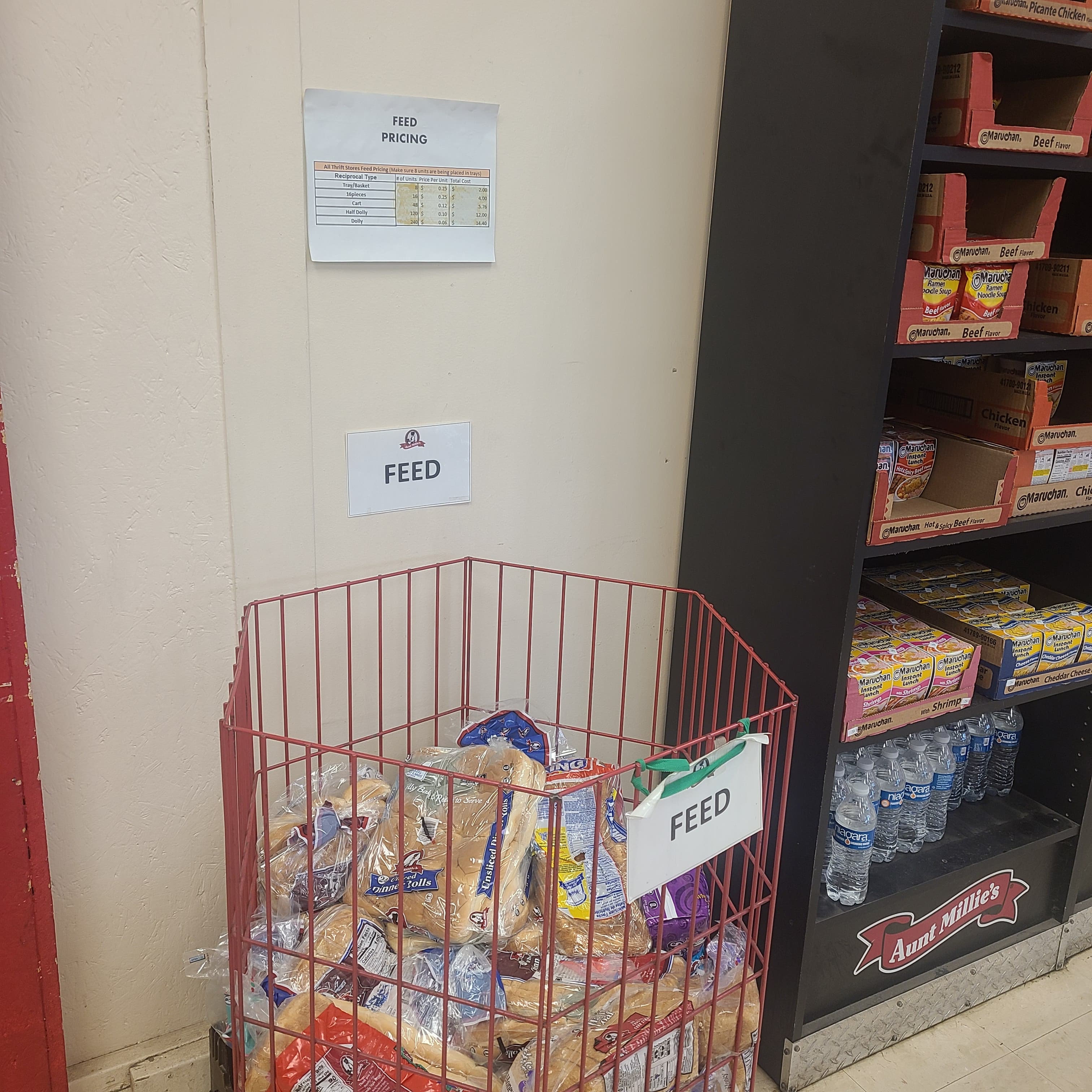 While we had to sign a waiver, stating that the bread bought from this section would not be consumed by humans, we had no issues with our chickens eating what we found in that bin. Yes, a few had mold spots, but we simply threw those pieces into our compost pile, and the rest went to the chooks. The more you buy, the lower the price gets per loaf. We opted for 16 loafs, and the total was $4. The chickens will easily eat a loaf a day, along with bugs, weeds and other stuff from our garden. We keep pellets available for them at all times, but they don't prefer it over their natural resources, so we don't go through very much of it anymore.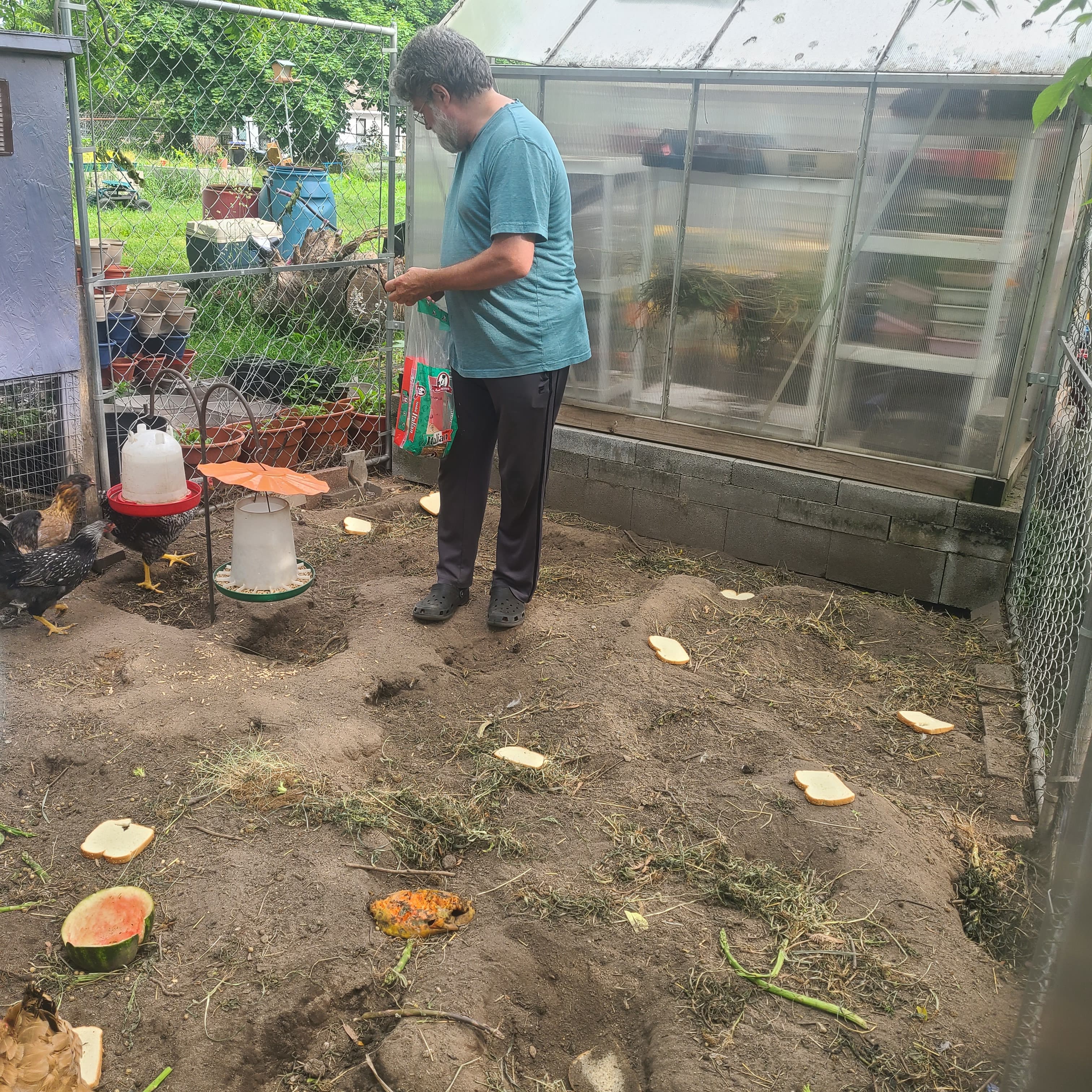 Aunt Millie's Battle Creek Bakery Outlet
Aunt Millie's Battle Creek Bakery Outlet is located at 1290 E. Columbia Ave. E in Battle Creek, MI and can be found on Facebook.