What we've been up to the last couple of days – House renovations!
So, you probably read my rant the other day about how stressed out I was because of my office move. Yea, that was a total joke, I was stressed, but not about the move. It was because my internet kept going in and out. That seems back to normal, but now I am having computer issues, I might have to reload the operating system….which I don't have a copy of…fun, fun! NOT!
What was really happening here, was a living room remodel! We had saved our Amazon Gift Cards on all of our point sites for MONTHS to get a 55″ Sony HDTV for free. It finally arrived!
However, we have been wanting to remodel our living room for quite some time. I mean, we had everything we needed, except for the motivation. That arrived, the moment we placed our order for the tv. I mean, we couldn't have this beautiful, brand new television in a dumpy looking living room.
For YEARS, we were watching our favorite shows on a HUGE box, and it was time to upgrade to something more 2012.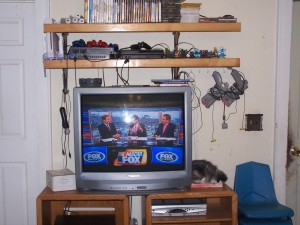 This was our old tv. It is 32″ and about nine thousand pounds! Ok, it may not weigh THAT much, but it can't be hung on the wall, up away from kid finger prints, that's for sure!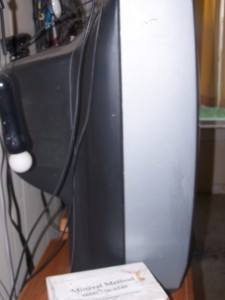 At 20″ deep, it really did weigh about 100 pounds.
So, the remodeling began. My husband did it all by himself, and did an awesome job at that! First, he cleaned off the walls, made sure there were no cobwebs, then began to paint.
Here is basically what we were starting with (minus the paint splotches, since I forgot to take a true before pic)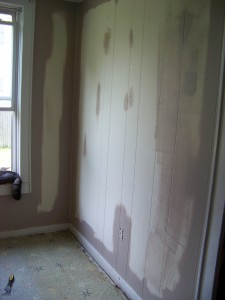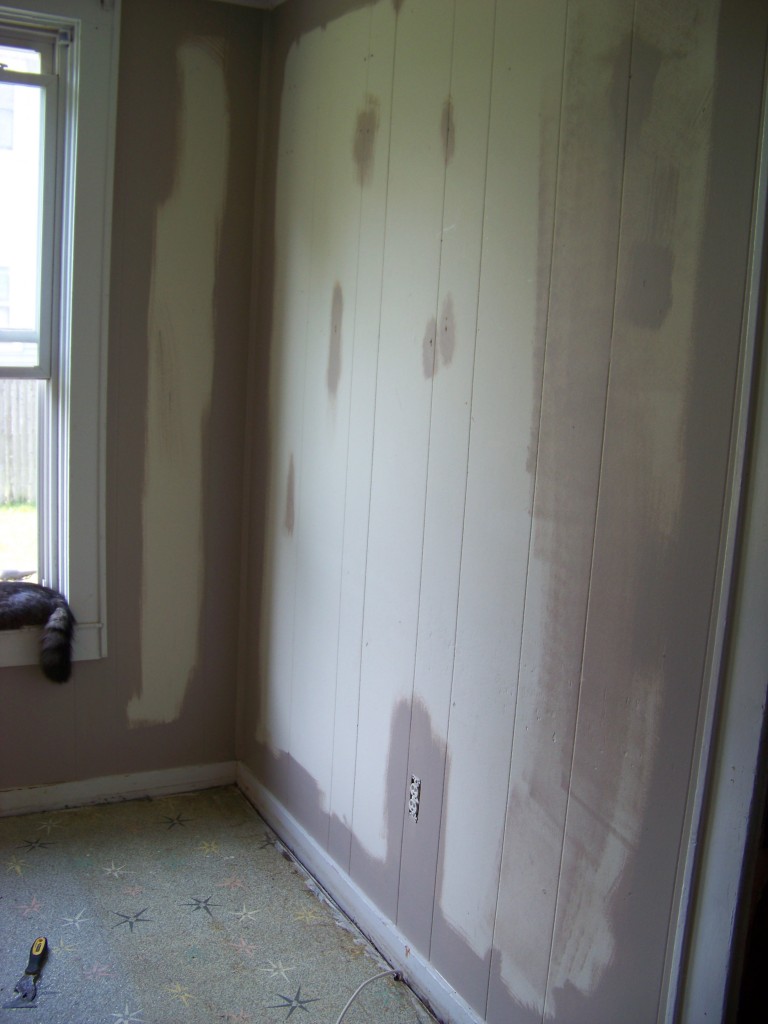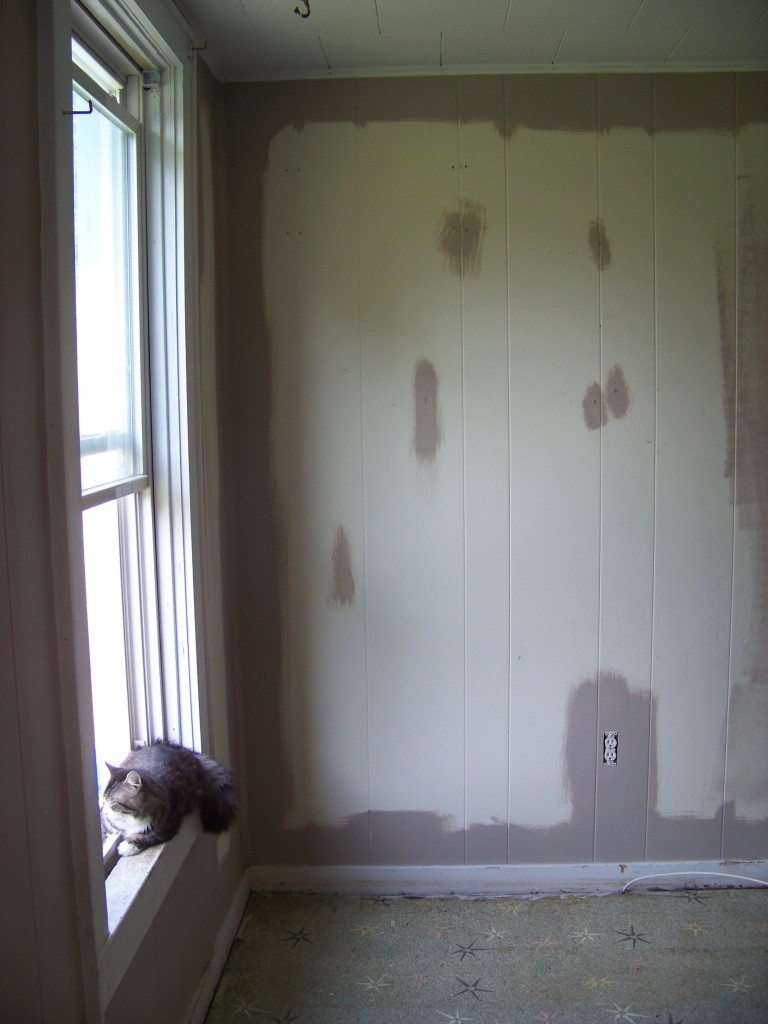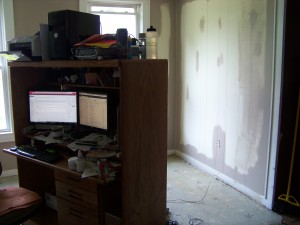 And here is the living room in various shades of done.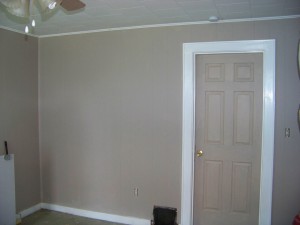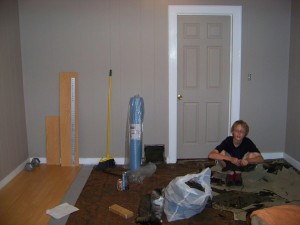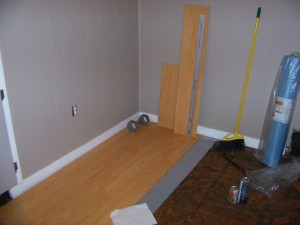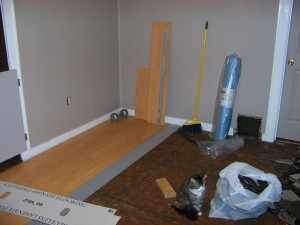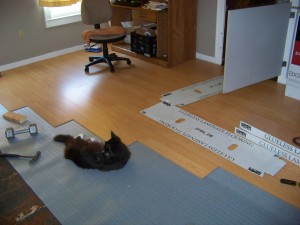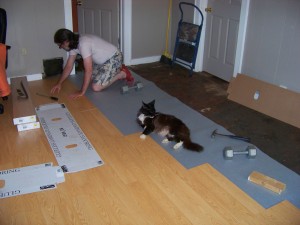 My husband is now working on paining the door to the mudroom. The living room is basically done. It still needs another coat on the door, and the trim to be put on, but other than that, it is done!
We placed our order for a mounting bracket for the TV yesterday, so as soon as that arrives, we will be able to put the TV up away from kids fingerprints. If you notice in the very first picture in this post, the mudroom door (on right) was pretty rusty. It looks SO much better already. Eventually we will be removing the door, but not until our upstairs is renovated, since it currently does not have heat up there…which is why everyone is living downstairs still. We'll get there, and seeing the HUGE change to the living room in just 2 days, makes me really excited to watch the continuing improvements throughout our whole house.
So, tell me what you think of the updates so far.