How to Choose a Nursing Home for Your Aging Parent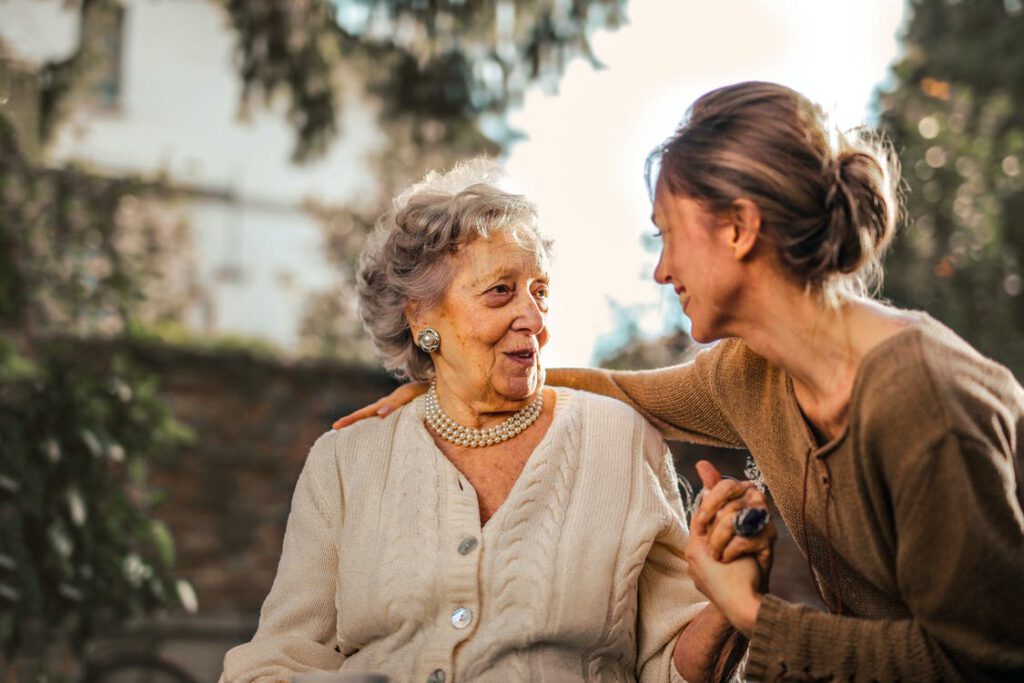 Choosing a nursing home for your elderly parent is one of the most important decisions that you will have to make. It is also one of the hardest. It is not easy to accept the fact that your parents are now your responsibility and that you are now their caregiver.
It can feel surreal and become stressful because you have been so used to them taking care of you. As tough as the decision may be to commit them to a home, it may be something that has to be done.
If you want your elderly parent to be comfortable, here are some tips for choosing the best nursing home.
Location
The location of the home is something that you need to take into serious consideration when choosing a nursing home for your aging parent. It makes sense that you keep a relative as close to home and family as possible. You should be able to visit them very easily and as often as you wish.
A nursing home that is close to you should be about 15 to 20 minutes away. This means that you can pay an emergency visit anytime you want.
Make sure that you choose a nursing home that is the right size for your parent. Some aging people prefer to have a lot of company while others prefer their solitude. You need to take into consideration whether your aging parent is outgoing or quiet when choosing a home since the environment is so important.
Services Offered
The services offered by a nursing home are something that you need to take into consideration when making your selection. Every nursing home is different and will provide different types of services depending on the needs of the patients in their care.
Find out the various kinds of foods that are on the menu at a nursing home. Additionally, you need to check on the dining experience. Are the nursing home residents served their food individually in their rooms or are they brought to a dining room where they eat together?
If your elderly parent has special dietary needs you should find out if they will be able to cater to them. If your parent is going to need help to eat or drink you should also find out whether or not this type of service is available.
Find out if special accommodations are made for patients who have special dietary needs, your aging parents may have specific health issues that require a specific kind of diet.

If your parent needs memory care or care for dementia you need to find out if the staff has experience in dealing with these cases. You also need to find out if there are medical personnel available to assist your parents with these health conditions.
Staffing
As previously mentioned you need to know whether there will be staff members available who are trained in dealing with any specific condition that your elderly parent may have.
In addition to their qualifications, you need to ensure that they have kind and loving personalities. You want your parent to be around people who have a positive attitude towards them.
Visit the nursing home as an observer. Take the time to ask a lot of questions before committing your elderly parent to the care of a nursing home. Check on the reputation of any nursing home before you commit to your aging parent.
Reputation
The reputation of the nursing home that you choose to place your elderly parent in is very important. Take the time to observe and ask the staff questions.
Check out their social media pages if they have one and if they have reviews on business directories take the time to read through them carefully. There have been cases where elderly people have been abused or killed in nursing homes and family members have had to seek the help of a wrongful death attorney to get compensation. 
This is the last thing you want to happen to your aging parent, so always do due diligence before committing them to any nursing home.
Choose Wisely
Committing your elderly parent to a nursing home is a big deal. Always ensure that you take the time to assess the personality of your elderly parent and even ask their opinions if they are coherent enough, before selecting a nursing home.
Always find out as much as you can about the everyday operations of the nursing home and ask about the staff. Select a day or two to observe the facility to ensure that it meets your needs. Remember to also check social media and review sites to find out more about the nursing home.