Stop paying an arm and a leg for educational electronic devices like the iPad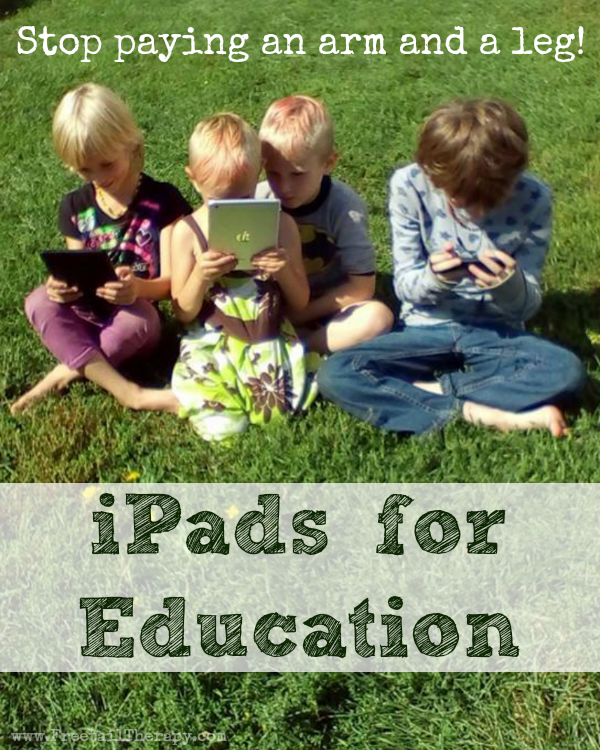 Everyone today is virtually connected in some fashion, and that's even extending to children as young as eight years old, sometimes even younger. Devices like  iPads, Kindles and other tablets can be a great educational tool for children of all ages. There are just a massive amount of apps out there, they cover things like text books, fantasy books, math checking apps that help with homework, organization apps, games with vanguard hacks, you name it, there is an app for it! All sorts of awesome apps on one small device, but they come with a hefty price.
This presents a problem for parents who may not be able to keep up with the costs (and replacements). New smartphones start at a steep cost, $649, and most carriers no longer subsidize the cost. Kids all too frequently break and lose smartphones and tablets, and a brand new device may not be a wise investment for a child. Nearly 70% of parents reported that a child in their household has broken or lost at least one smartphone, according to a Gazelle survey.
We have six kids, yet we have had over 14 broken devices, I totally get it! These things are NOT cheap! There is no way I could afford to buy a new iPad each time one was broken, but our kids use their tablets on a daily basis.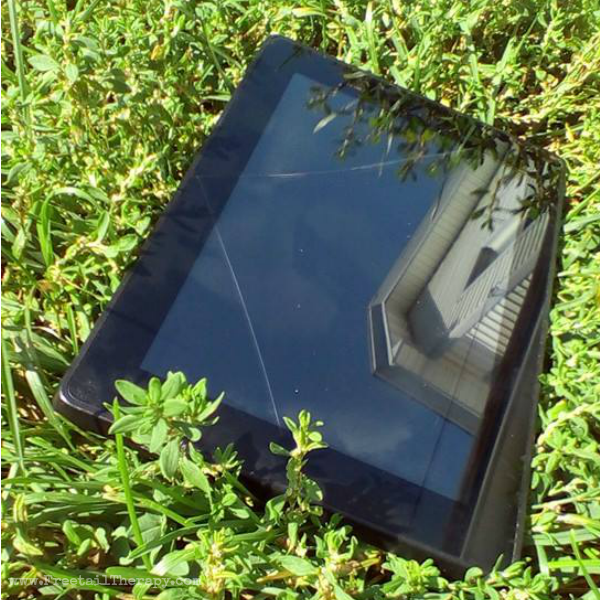 We homeschool and they use them for educational purposes constantly, also they love the games and YouTube toy egg reveals and Minecraft videos, what kid doesn't? Why purchase a new iPhone or iPad when you can get a lower-cost version from Gazelle? You can save up to 40% on a Gazelle Certified pre-owned device!

Gazelle is the smarter way to buy smart devices. Gazelle Certified pre-owned is designed for consumers who simply want a device like an iPhone, iPad or Android at a lower cost than retail value. Whether consumers need a dependable, affordable gadget quickly because they broke or lost theirs and aren't eligible for a discounted upgrade, or just want to avoid the high hidden costs of buying new, Gazelle is proving that buying used is a really smart and safe way to own a smartphone.
Gazelle is the only used gadget provider to offer a rigorous 30+-point inspection on all devices and back every transaction with a 30-day money back guarantee. Buying a used device from Gazelle is easier than buying from a wireless carrier – no contracts and no strings attached. After all, it's in Gazelle's lifeblood to provide a great customer experience.
Freetail Therapy readers will receive $10 off when they purchase a device on the Gazelle website! The $10 will automatically be applied to their cart when you CLICK OUR CUSTOM LINK!
If you're not quite ready to buy, you can also subscribe to the Gazelle email list to receive a $10 voucher that will work if you buy within 2 weeks. PLEASE NOTE: You can only subscribe to the newsletter through a pop-up that appears the first time you visit the Gazelle website. Please make sure to 1) wait on the page until the pop-up appears, and 2) enter your email address without closing out of the box.