"Rowley Jefferson's Awesome Friendly Spooky Stories" by Jeff Kinney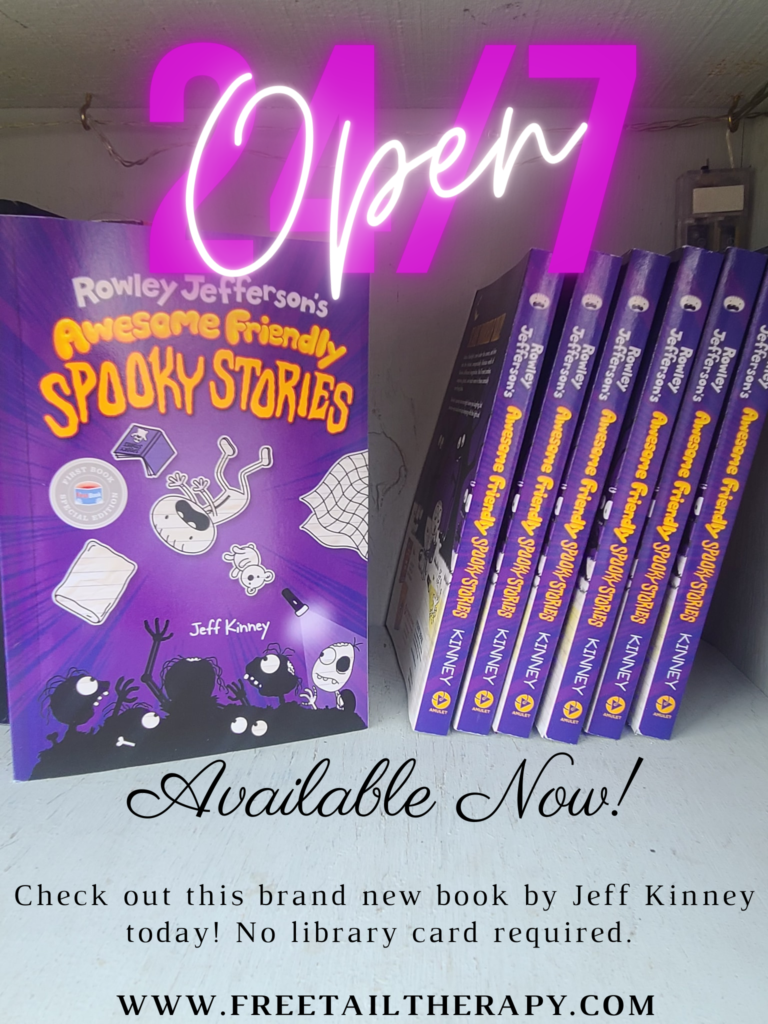 Scare yourself silly with Rowley Jefferson's Awesome Friendly Spooky Stories by Jeff Kinney, the #1 international bestselling author of Diary of a Wimpy Kid!
Grab a flashlight, crawl under the covers, and dive into the twisted, unexpectedly hilarious world of Rowley Jefferson's imagination. You'll meet zombies, vampires, ghosts, and much more in these comically terrifying tales.
Rowley's spooky stories might leave you laughing, but beware—you could end up sleeping with the lights on!

And don't miss Rowley Jefferson's first two awesome friendly books, the instant #1 bestsellers Diary of an Awesome Friendly Kid: Rowley Jefferson's Journal and Rowley Jefferson's Awesome Friendly Adventure!
---
I am honored to have received a $25 gift toward brand new books and resources at First Book thanks to C&S Wholesale Grocers, who offered these certificates to members in their Summertime Program who provide meals and support to children and families facing food insecurity and hunger. As a Little Free Library and Little Free Pantry Steward, I was more than excited to go spend it on something cool for the kids.
Little Free Library #11516 currently has multiple copies available to the public. No library card required, and never any late fees! Stop by and grab one today!
---
Purchase a Copy