The Brighter the Light by Mary Ellen Taylor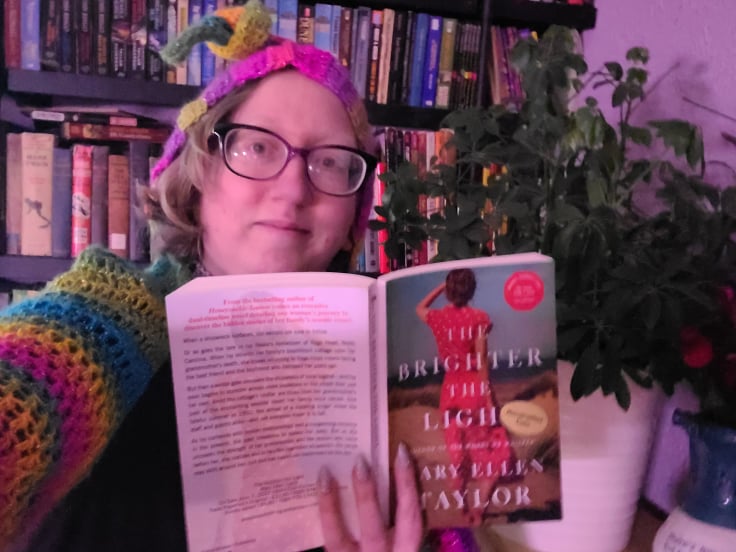 From the bestselling author of Honeysuckle Season comes an evocative dual-timeline novel detailing one woman's journey to discover the hidden stories of her family's seaside resort.

When a shipwreck surfaces, old secrets are sure to follow.

Or so goes the lore in Ivy Neale's hometown of Nags Head, North Carolina. When Ivy inherits her family's beachfront cottage upon her grandmother's death, she knows returning to Nags Head means facing the best friend and the boyfriend who betrayed her years ago.

But then a winter gale uncovers the shipwreck of local legend—and Ivy soon begins to stumble across more skeletons in the closet than just her own. Amid the cottage's clutter are clues from her grandmother's past at the enchanting seaside resort her family once owned. One fateful summer in 1950, the arrival of a dazzling singer shook the staff and guests alike—and not everyone made it to fall.

As Ivy contends with broken relationships and a burgeoning romance in the present, the past threatens to sweep her away. But as she uncovers the strength of her grandmother and the women who came before her, she realizes she is like the legendary shipwreck: the sands may shift around her, but she has found her home here by the sea.
We set this book free in our Little Free Library, and now it's time to watch it travel.
Where did you find this book?
What did you think about the book?
What other books did this remind you of?
Which characters in the book did you like best?
Which characters did you like least?
Share a favorite quote from the book. Why did this quote stand out?
If you could ask the author of this book one question, what would it be?
Affiliate Disclosure: We use Amazon affiliate links to support this site.