Reed & Barton Renaissance 92-Piece Flatware Set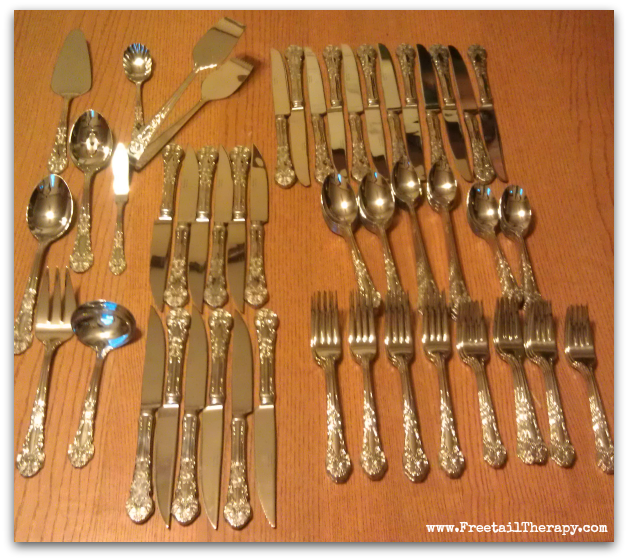 Reed & Barton asked me to review this amazing flatware set. I got the Renaissance 92-Piece Set, because it looked elegant, easy to care for and was a great size for our large family. With 6 kids and 2 adults eating together all the time, and the occasional friend or family member, a place setting for 12 seemed perfect. This stainless steel flatware set includes twelve 5-piece place settings, 12 iced beverage spoons, 12 matching steak knives and eight essential serving pieces; a Tablespoon, Pierced Tablespoon, Cold Meat Fork, Sugar Spoon, Butter Knife, Gravy Ladle, Pie Server and All Purpose Tongs. It is seriously the best flatware set I have ever owned. As you're cooking more at home, upgrading your knives might be on your mind, there are countless knife options in every price point to consider from https://viebelles.com/.
The set is amazing, it has literally everything needed. There are more than enough pieces for a true traditional place setting, however, we tend to use whatever is pulled out of the drawer, giving this set even more use. The only complaint I have is with the steak knives, and the fact that they could be more sharp. However, this does make them great for the kids to use safely, so it really isn't that much of a complaint. The knife handles are a good size and comfortable to hold. This flatware set has a nice weight to them, and don't bend when the kids are fidgeting with them at the dinner table. We currently owned a medium to heavyweight commercial set of flatware, that is generally used in restaurants. This set is heavier and better constructed, with more utility pieces than our current set.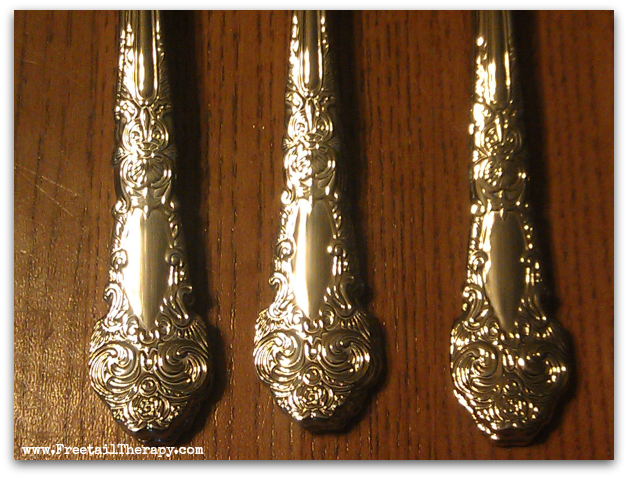 I love the design, they are something that can be passed down to the next generation and still be in style. The design casting is deep and very distinct, making it look a lot better than our current set. In the same way as changing a curtain in a room changes the look of the rest of the room, changing our current flatware set for these has changed the look of our entire dining room. It brings out the elegance of dining, without having to remodel the whole room.
They are dishwasher safe, but that doesn't matter much here, since we don't have a dishwasher. Being Stainless Steel, and not Silver, there is no need to keep them polished, so the upkeep is minimal.
I think this would make the perfect wedding or housewarming gift for any family. However, if this set seems a little large, they do offer smaller sets as well. They also carry some really beautiful storage boxes, to hold the entire set.
Follow Reed & Barton on Facebook