Pistachio Pudding Cupcake Recipe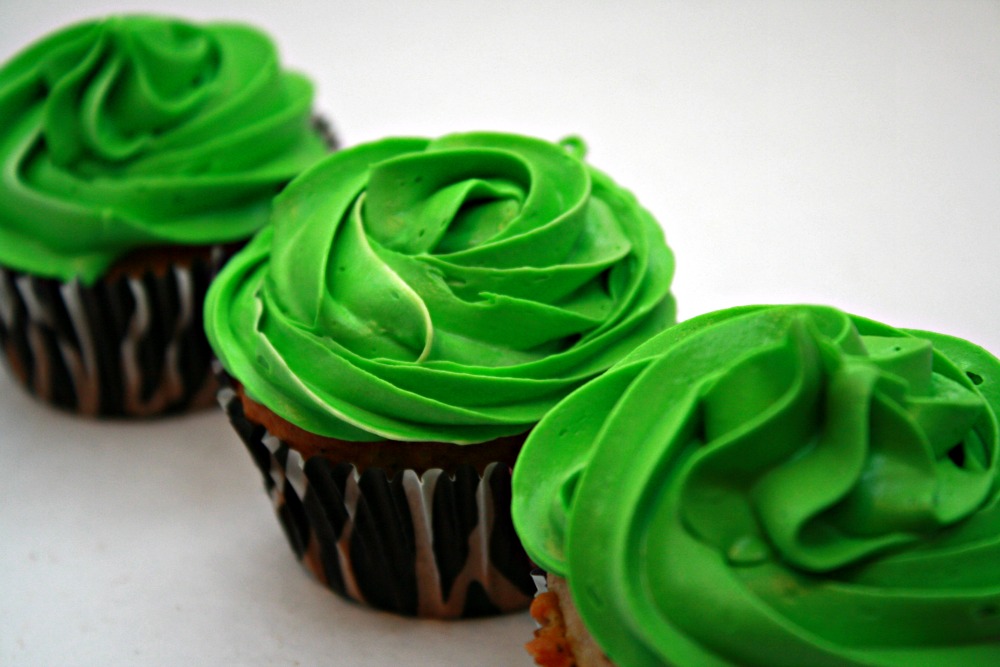 Pistachio Pudding Cupcakes

Author:
Prep time:
Cook time:
Total time:
Ingredients
1-3/4 cups all-purpose flour
2/3 cup sugar
1 package instant pistachio pudding mix
2 teaspoons baking powder
1/2 teaspoon salt
2 eggs
1-1/4 cups milk
1/2 cup vegetable oil
1 teaspoon vanilla extract
Green food coloring
Cream cheese frosting
Instructions
Combine flour, pudding mix, sugar, baking powder, and salt in a large bowl.
In a small bowl, combine the eggs, oil, milk, and vanilla. Add to dry ingredients. Mix well.
Fill paper lined muffin cups 2/3 full. Bake at 375* for 18-20 minutes.
Add food coloring to frosting. Stir well.
Allow cupcakes to cool before frosting.
Optional: Top with shelled, crushed pistachios.
Recipe written by Sadie Lankford of Slap Dash Mom. Follow her on Pinterest!