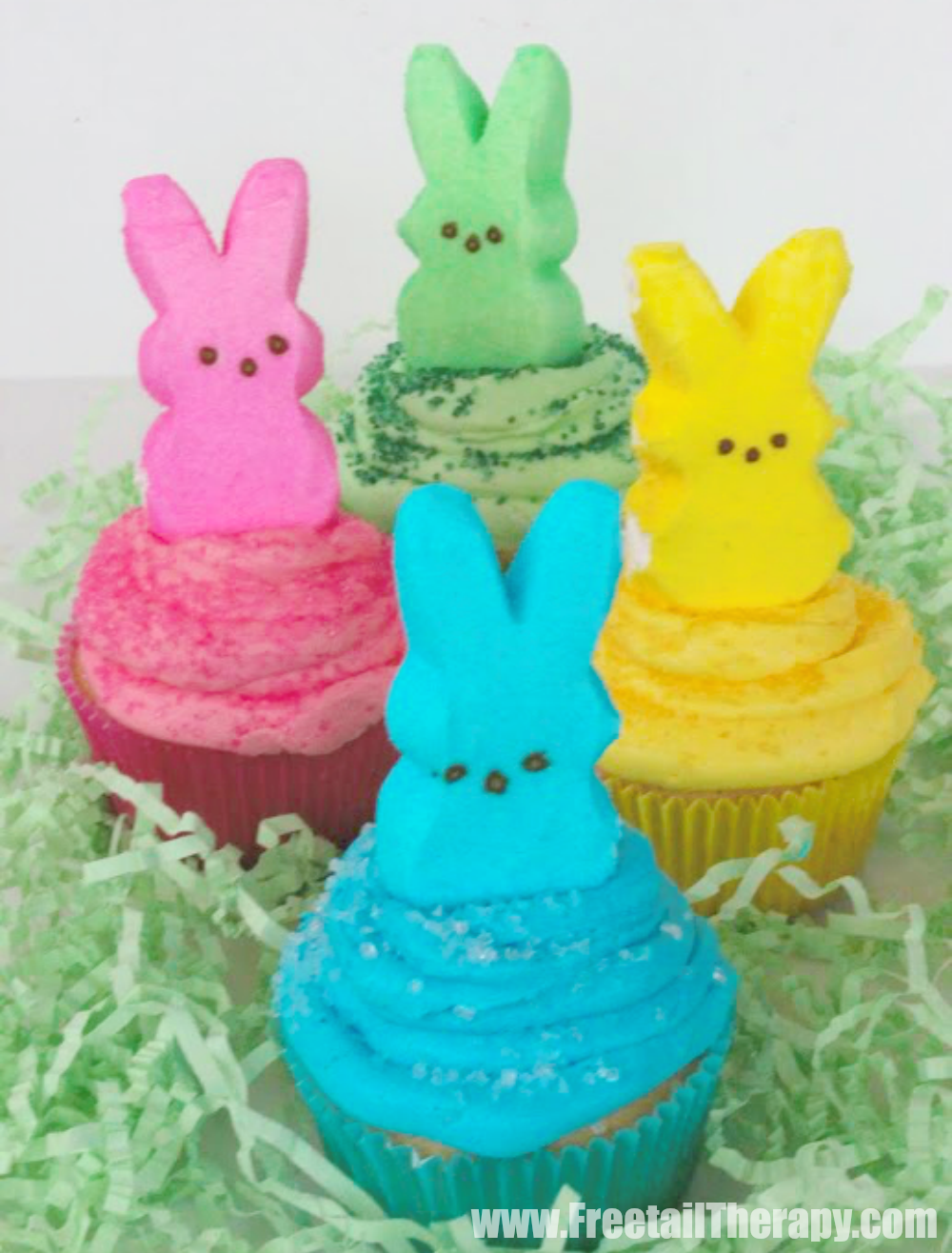 1 box Cake Mix
3 Eggs
1/2 cup Vegetable Oil
1/2 cup softened Butter
2 tbsp Milk
2 cup Powdered Sugar
Food Coloring
Peeps Chicks or Bunnies
Bake cupcakes according to box directions.
Transfer to wire racks to cool.
Cream butter in a medium bowl
Slowly add in the powdered sugar, and milk as needed, until everything is incorporated and frosting is right consistency.
Divide into equal size batches of the number of colors desired and add several drops of color to each.
Transfer icing to piping bag or to a zippered bag and clip corner.
Pipe icing onto cupcakes and top with Peeps.