Natural, Organic and Gluten-Free Companies to contact for Coupons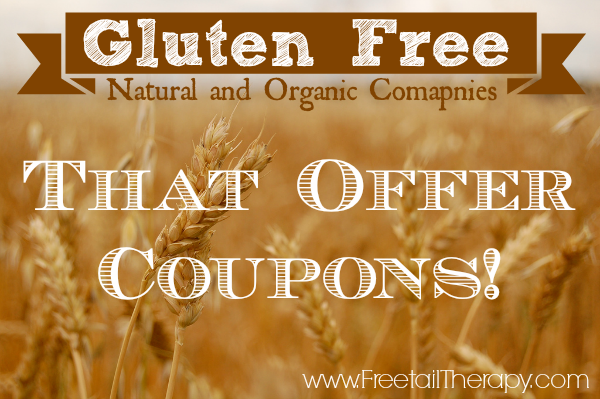 There are many ingredients found in food products or food products themselves that an individual can be allergic to. In addition, the eating of these food products can trigger all sorts of allergic reactions or conditions within the human body.
For example, if an individual is allergic to iodine, the eating of shellfish can cause an allergic reaction within the individual. Some severe symptoms can include the fact that the throat may swell up causing a restriction of the airway and may lead to the death of the individual
Other food products that individuals can be allergic to include peanuts, products that contain peanuts, milk, egg, soy, etc. One additional food allergen that may trigger various reactions with in the individual is gluten. Additionally, when it comes to gluten, this particular protein may be found as an ingredient in a number of food products.

In addition to bread products containing gluten there are a number of other products that contain this substance. Some of those products that contain gluten can include pizza, various types of pasta, pretzels and beer, which may contain gluten because it is a barley based product.
When you have to constantly buy "special" foods, you quickly realize how easily the grocery bill can add up. You can still shop frugally though, just check with your favorite gluten-free, natural and/or organic companies, to see if they offer coupons. Below is a list of a few companies that might be able to help you save some money on your groceries.
If you are an online shopper, you can check out VitaCost and get a coupon for $10 off a $30+ purchase.
If you are a company that would like to be added to this list, or a reader who knows of a company that should be added, let me know in the comments below and I will update the post with the info.