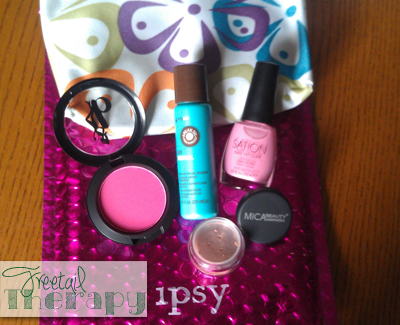 Ok, ipsy is officially my 2nd favorite beauty subscription box! This box is only $10 per month, and includes shipping. It came with an adorable makeup bag that my daughter, over at Chic Reviews, stole from me.
This month, my bag included the following:

Which brings the total value of this bag to $21.78, MORE THAN DOUBLE the price! Oh, let's not forget that cute bag too, which isn't factored into the price! Yep, totally worth it!
Are you an ipsy subscriber? What did you think of this month's bag?