How to Stay Committed to Your Resolutions This Year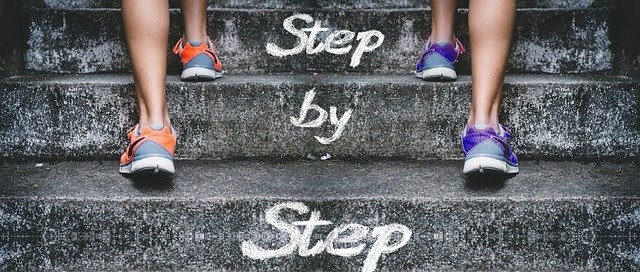 Every year, millions of people make resolutions. Whether they vow to eat better, exercise more, or simply get healthier, the new year is seen as the perfect time to make some profound lifestyle changes. But, while millions of people make new year's resolutions, very few stick to them throughout the year. Research shows around two-thirds of people who make new year's resolutions give up before the end of January. This is why I no longer make resolutions, but if you do – keep reading!
Deciding to change your habits and then committing to making this happen is not easy, but the results can be life-changing. Here are some ways you can make this year different from the past, and commit to making positive changes:
The Date Doesn't Matter
If you find yourself making new year's resolutions, breaking them, and then vowing to do better next year, now is the time to take action. It does not need to be January 1st to make a fresh start. You can start your journey to a happier, healthier life at any time and any point in the year. If you plan to make some serious changes in your life, you need to be committed to making your resolutions a reality, and the date you decide to make these changes does not matter at all. The only thing that matters is being focused on your resolution.

Seek Professional Support
Trying to make significant changes in your life is not always straightforward, especially if you are dealing with addictions and unhealthy habits. You may have tried to break free from unhelpful behavior patterns in the past before slipping back into the same habits. Just because your attempts to get well have not succeeded in the past, this does not mean that you cannot get better. With the right support, it becomes easier to make the healthy changes in your life that you are trying to achieve. Receiving professional support for your addiction through services such as Sunshine Behavioral Health can make a massive difference to your recovery. When you are guided through the treatment process, it becomes much easier to see a way out of unhealthy behavior patterns and get your life back on track. 
Make Your Goals Specific
While there are many reasons people give up on new year's resolutions, one common reason is the resolution itself. Setting a vague resolution that doesn't specify what you hope to achieve could lead you to abandon your resolution when you have barely gotten started. Ensuring your resolutions are clear and specific will provide you with a focus and make achieving your resolutions so much easier. Treating your resolutions as SMART goals is a handy way to ensure that they are clear enough for you to follow and specific enough to work towards a positive outcome. Vowing to visit the gym twice a week is much easier than simply saying you want to get fit. So, being as specific as possible is an excellent way to set yourself resolutions likely to be successful.