Folica Hair Expert Review: Wahl Professional Designer Clipper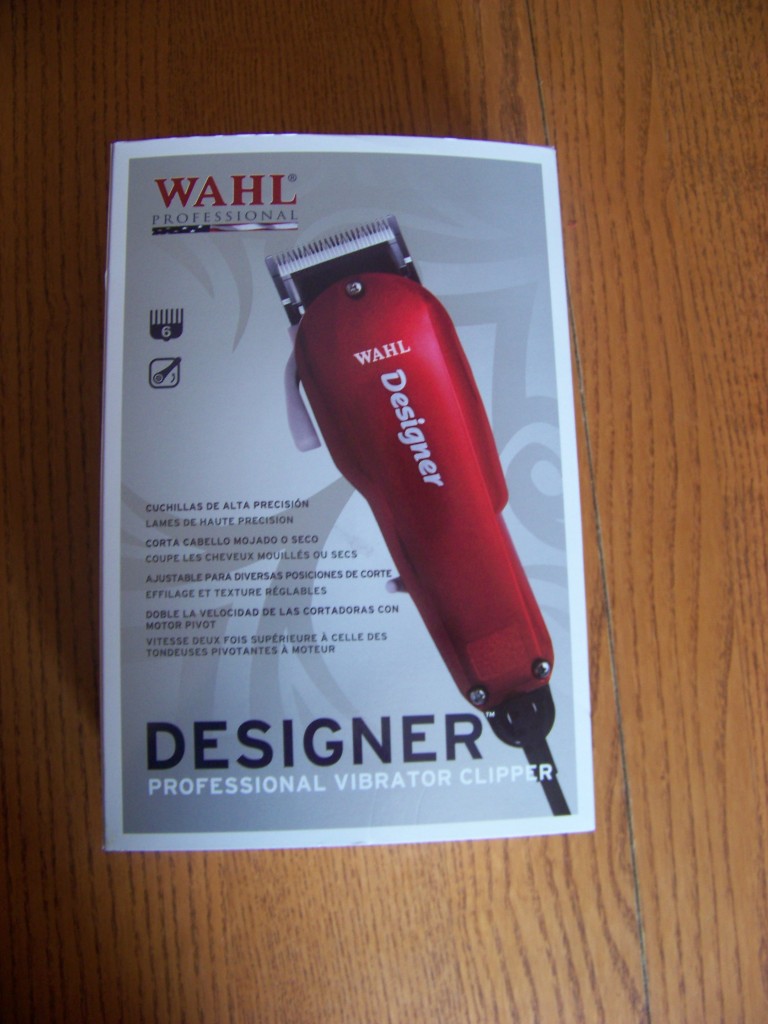 I am excited to be part of Folica's Review Program as one of their Hair Experts! This means that I will be able to review their items on a regular basis, which is GREAT for my fellow Freetailers too!
For my first review, I received a pair of Wahl Designer Professional Clippers, which I needed badly! My old pair had been used for years, and I bought it at Family Dollar, so you can see why I was excited about this one!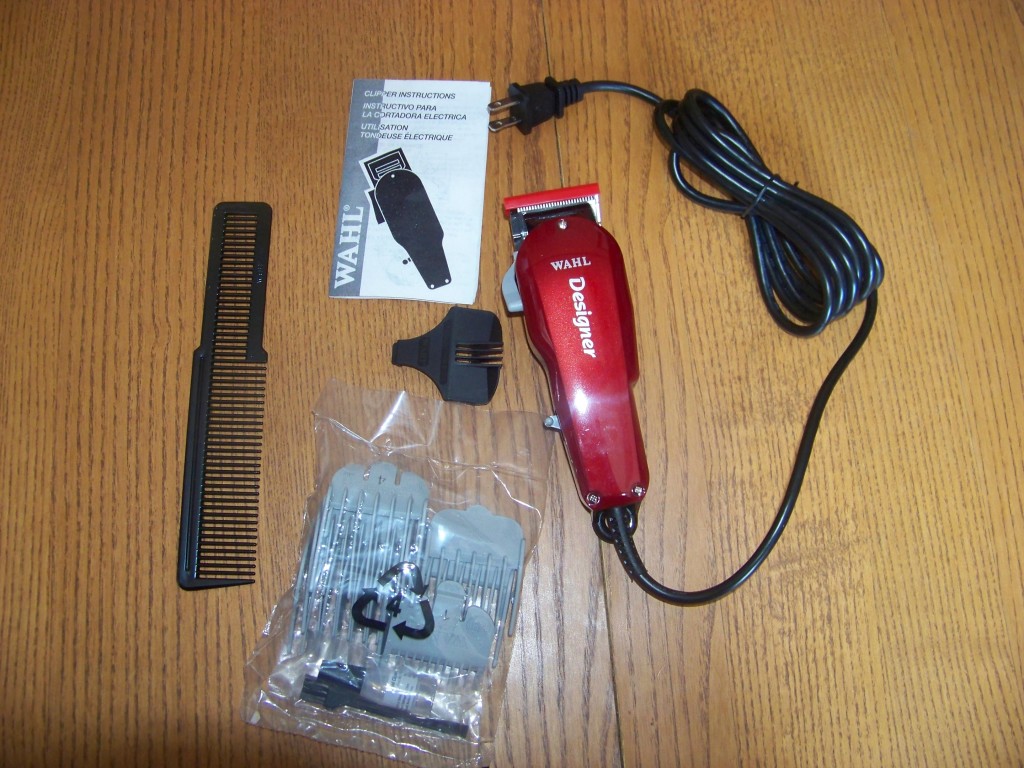 This kit comes with the clippers, six different cutting edges; ranging in size from 1/8″ to 1″ as well as a special cutting edge for eyebrows. The cutting edges simply clip on to these clippers, as opposed to other models that have edges that slide on. Also in the package is a styling comb, oil, a cleaning brush, blade guard and instruction manual.
I am far from being a hairdresser, but I do cut my boys' hair, to save on money. I have never figured out how to cut girls hair, so we take them to the salon every so often. With a price tag of $54.95, it will easily pay for itself, rather than paying a hairdresser to cut the boys' hair.
Our previous clippers were so loud that it scared our children when we turned it on. This pair is fairly quiet. You can still hear the buzzing, but it doesn't sound like a jet plane is about to land on your head. This obviously makes it easier on my son and my neighbors son, who are both 3 years old.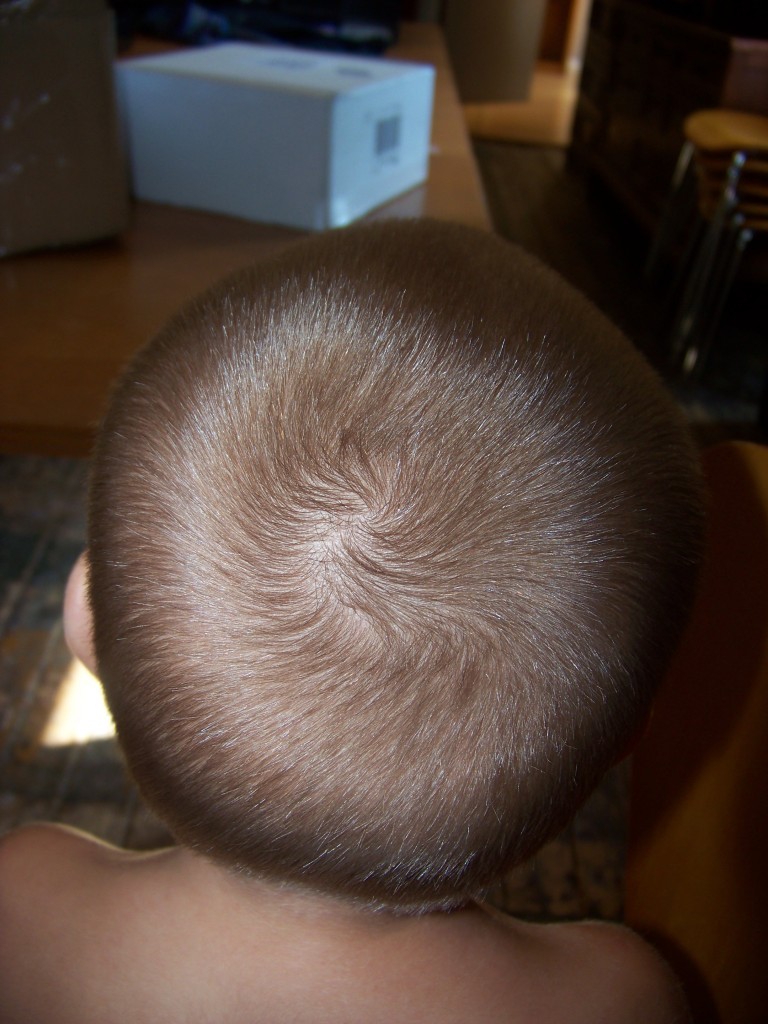 The clippers give a nice even cut, and left no straggling hairs longer than the rest. They allowed me to trim my neighbors sons' hair in record time. I was done in less than 5 minutes. I am not used to that, since my old set missed spots and I had to go over and over those spots to get the hair even. Hair cuts used to take 15 minutes each, minimum, now I can cut all the boys hair in the time it took me to do one before. The hair didn't seem broken anywhere on their head, so I feel that it gave a good trim, rather than pulling on their hair and snapping off pieces here and there.
While this model is significantly heavier than my other pair (these are almost 2 pounds, about double the weight of my old pair), I feel like that helps keep my hand steady, and allows me to give a more accurate trim. I am very impressed with this pair of clippers, and they have made trimming days much more calm for everyone involved.
This pair of clippers has an 8 foot cord on it, which makes it fantastic for plugging it in inside the house, but cutting hair outside. As long as it is warm out, I prefer to cut hair outside in the natural lighting and where I don't have to worry about cleaning up the hair. Our old pair had a short cord and I always had to use an extension cord for that, but these had a cord that was long enough to use without one.
There were a few things that I did not like about this set, but they have nothing to do with functionality. First, there was no storage, just the box they came in. Like every other product out there, once you remove it from the box for the first time, it never goes back in the same way. This makes the box bulky and hard to close. The other is the fact that I did not see options for accessories on Folica. This very well may be a site thing, and not somthing to do with Wahl itself. I am not sure if there are accessories for it, but if there is, I did not find that information on Folica's site.
Wahl offers a one year warranty on the clippers, but in all honesty, I prefer Folica's warranty better, even though it is also a 1 year term.
 If you experience any problem with an item purchased from us and it's still under the warranty period, all you have to do is fill out our Warranty Replacement form, send us the items plus a small shipping and handling fee and we will take care of the rest.