Ellie.com Fitness Fashion Review
With my new found love for fitness, I was in need of some new clothes, cause what's fun about working out in sweats? Ellie asked me to test out one of their outfits and I was THRILLD, because that meant I was going to be legit in the workout world. I mean, you're not legit unless you have super tight pants and a top that pushes your breasts in so much that you look like they were never there, so of COURSE I was excited!
I'm also a liar! I dreaded it, because that meant I had to go to the gym, and they sent these to me before I actually enjoyed going to the gym, and I am SO FAR BEHIND that it has been a few months since they sent them to me and I never got around to testing them…..until now! (Sorry Ellie for the delay, I feel awful about it!)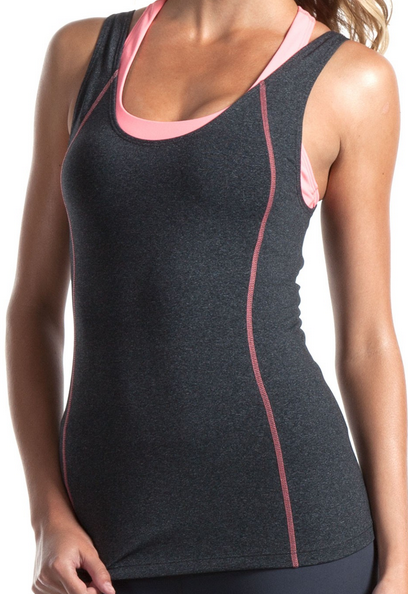 I want to start off with the top that I received, called the "Double Threat Tank". It is a cross between a sports bra and a t-shirt, but without the flattening effect that a sports bra gives. The built-in bra does actually give support and fits well according to my actual size, so I am going to go ahead and say that their sizing seems pretty dead on. With that being said, it was not the easiest shirt to get into, and I could have used a blonde version that told me where to put my head and arms. I did eventually find my way into it, but by the time that was over, I was sweating and huffing and puffing and I hadn't even made it out of my room, let alone to the gym. After putting it on and taking it off a few more times, I finally got used to how to put it on and it wasn't as much of a workout. Then it was time for the pants.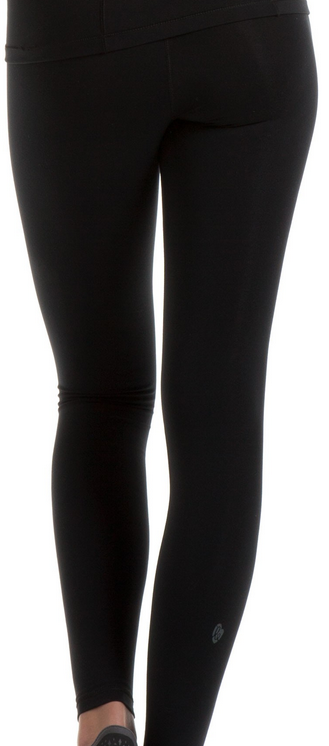 I have worn leggings to the gym before, but these weren't just leggings, they were the real deal! They call them "Little Black Legging", which I assume is  play on "Little Black Dress", and you'll see why. They were much thicker than regular leggings and sort of tucked everything in, my legs looked FABULOUS! So much so, that I ended up wearing them everywhere. These were no longer just workout pants, but they were my go-to pants for both comfort and fashion! Throw a tunic over them, add some heels and it's date night! Change that tunic to a tank top, or the shirt above (if you have practiced how to get in and out of it) and some sneakers and you're ready for the gym. I highly suggest buying 2 or 3 pair of these leggings, because you're not going to want to wear your sweaty ones to that hot date.
I can totally see myself wearing these under a dress in the winter even, so I want to get your head out of the normal thinking that these are only for the gym. Seriously, the BEST leggings I own!