House remodel: Kitchen cabinets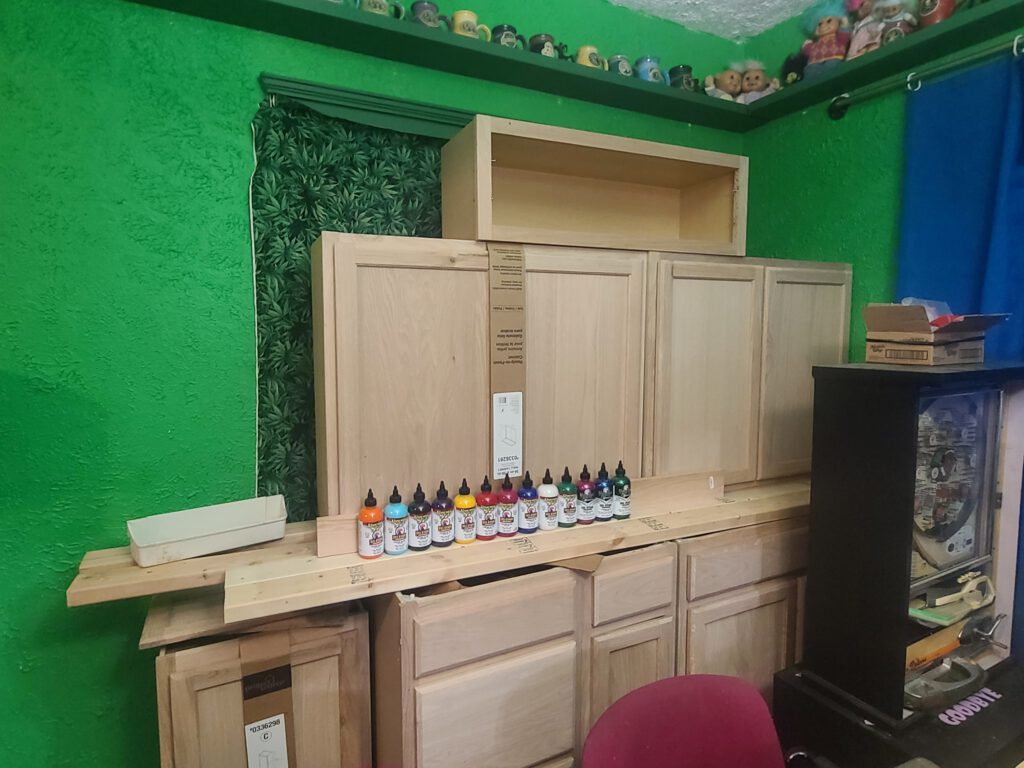 That stimmy hit and we ran to Lowe's Home Improvement for a new set of kitchen cabinets! Our house came with no cabinetry and a dilapidated countertop that I'm sure will crumble to dust the moment it is removed. I grabbed a bunch of Unicorn Spit from Amazon, determined to make this house my home.
I've got a long way to go before the cabinets can be installed, but I'll post updates along the way. I can't wait to be able to show off my whole house! For reference, the pictures below were provided to us by Realtor.com. This is the kitchen of the house we purchased almost 3 years ago.

You can see why I'm excited to finally be to the point that we are. It was just hideous! Unfortunately, it would cost us too much to have the overly textured…..EVERYTHING removed, so I'm trying to deal with that the best I can. I don't know what went through the minds of the person that decided the walls needed mountains, but they definitely weren't thinking about any future upkeep. We've purchased new flooring, and that has been started. Things like installations is Mark's department. I just do the art and ideas. Once the flooring is finished and I'm done painting, the cabinets can go in and we can have Home Depot (because Lowe's wanted to charge me for more than double the amount I needed, as their minimum purchase requirement.) install the custom countertop I picked out. I'm gonna let that one remain a secret for a while.