DIY Acrylic Nails on the cheap!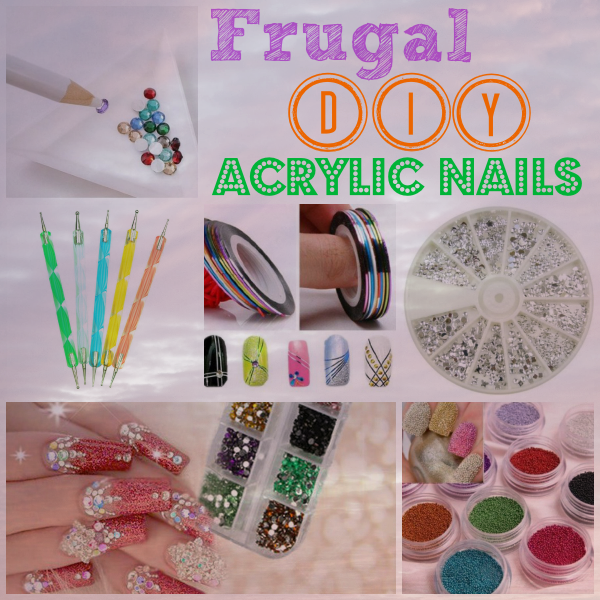 Getting your nails done at a salon can become heavy on the wallet. Normally a salon will charge $25-$30 for a full set, and then you will have to have that set filled every other week, for around $15-$20. You can save money by doing your own nails. It takes some practice, but once you get the hang of it, it becomes second nature. Invest in some supplies, which may come to around the cost of a full set and 1 fill, but will last you far longer than that. Replace what you get low on as you go, and you will surely save money!
The items in this first list are necessities. You don't need them all though, you will need to look through them and decide which you prefer, as far as the acrylic and nail tip type. Make sure to watch the video at the end of this post in full, before you attempt your own nails.
The following items aren't required to do your own acrylic nails, but they are nice to have on hand to make them all sorts of pretty when you are done. Plus, the prices are fantastic, so grab a few.
The following is not my video, but the best "How to" for acrylic nails that I have found.
Remember, Amazon prices change all the time, but they were accurate as of the time of this post.