I haven't been feeling well for the last week or so. I don't always like cooking when I am sick, but I was in the mood for some comfort food, since my family is a big fan of pasta, that is what I decided on. It has been a while since I had made my stuffed shells and everyone seemed to be excited to have them again.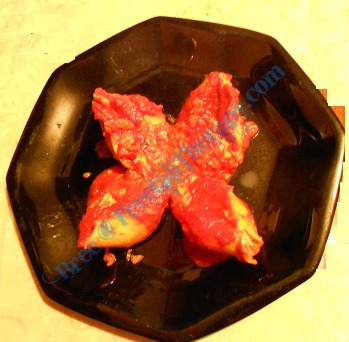 Prep Time: 15 Minutes  Bake Time: 25-30 Minutes  Serves: 6
Ingredients:
12 oz Mueller's Jumbo Shells
2 Eggs
2 containers (15 oz each) Ricotta Cheese

2 cups shredded Mozzarella cheese
1 1/2 cup grated Parmesan cheese, divided
1/2 cup chopped fresh parsley or 2 tbsp dried parsley
1 tbsp dried basil
1 tsp salt
3 cups spaghetti sauce
Directions:
Cook Jumbo shells for 15 minutes
Drain, cover and set aside
In medium bowl beat eggs lightly; stir in Ricotta, Mozzarella, 3/4 cup Parmesan, parsley, basil and salt.
Spoon about one tablespoon of cheese mixture into each shell
Arrange filled shells in 13 x 9 inch baking dish; top with spaghetti sauce.
Sprinkle with remaining Parmesan.
Bake in 350 degree oven for 25- 30 minutes or until heated through.
I made a mistake while mixing the ingredients, I somehow saw that I was supposed to have 1/2 cup of basil instead of parsley. It didn't taste bad, but I would recommend reading over the ingredient list thoroughly before starting. I know that I will ensure that I check the ingredient list from now on. The family enjoyed it, although they said that they could definitely taste the basil.