Canning and Freezing: A Family Affair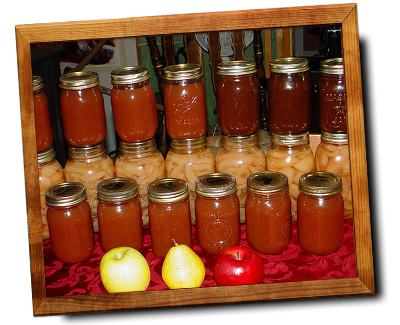 Although canning and batch freezing are concepts that have been around for many years, these traditions are taking on a new life in this generation. Families everywhere are hit hard by the economy and, as such, are returning to age-old traditions, which can save them time as well as money.
Hundreds of years ago, canning was a new way to preserve food. Today, it is almost a necessity. Whereas women were the sole individuals responsible for canning and preserving all those years ago, today's families are making it a family affair.
There are several things to keep in mind when beginning the canning and freezing process:
Incorporate:
Once you have decided to give the age-old process of canning and batch freezing a turn, let your family members in on that decision. Explain to them that this is a great way to save time as well as much-needed money and to have the opportunity to preserve homemade goods.
Let your family members know that they will reap the rewards of; yes; a job well done, but they will also see a significant savings in the weekly grocery bill. Some of those savings can then be carried over to the section of your budget entitled "entertainment." Once they see that there is a benefit to them, they will more than likely be on board.

Delegate:
Once the family meeting is over, delegate different responsibilities to various family members. Have one family member in charge of slicing and dicing and another can be responsible for sterilizing jars and lids while yet another can separate meats that have been bought in bulk for easy recipe making.
Research:
After all duties have been assigned, do your research together. Go to your local bookstore and gather some magazines on the subject, search the web for recipes, and make sure if you have younger children to take a trip to the library; this seems to be a lost art as well.
Celebrate:
As you go along on your first adventure toward canning, freezing, batch cooking, and preserving, make sure to journal as you go along. Keeping notes on how you can do something better and faster next time around, journaling what works, and taking loads of photos is a wonderful way to celebrate a new endeavor.
Spending time together with family canning and freezing is a wonderful tradition, and journaling it along the way makes it even more special.