Manicure of the Week – L'Oreal and Sally Hansen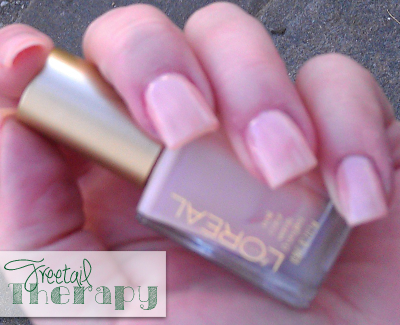 Redbook sent me 11 different L'Oreal nail colors for an upcoming event. One of them was this soft, natural color, and I was dying to try it! Normally, I like POP, and lots of color, but this one was calling me. I really liked it, but it did take 3 coats to get the color I wanted. It is called Sweet Nothings, and it is very pretty on its own.
Originally, the plan was to do a french manicure, but then my daughter suggested I stamp with a silver color I have, and I knew right away what I was going to do.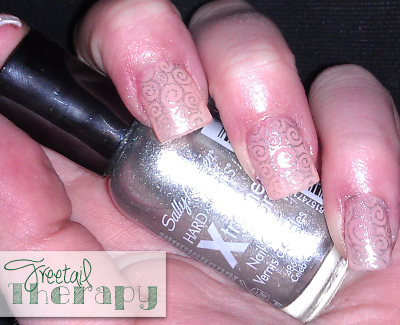 I used the swirls pattern from the 2012 Cheeky Set of 26 Nail Art Nailart Polish Stamp Stamping Manicure Image Plates Accessories Set Kit With Total of 161 Nail Art Designs and Sally Hansen Xtreme Wear (which I find all of the colors from that line to be PERFECT for stamping!) in Celeb City.
I really love the delicate feel to it!