Zero Waste School Lunch with ECOLunchboxes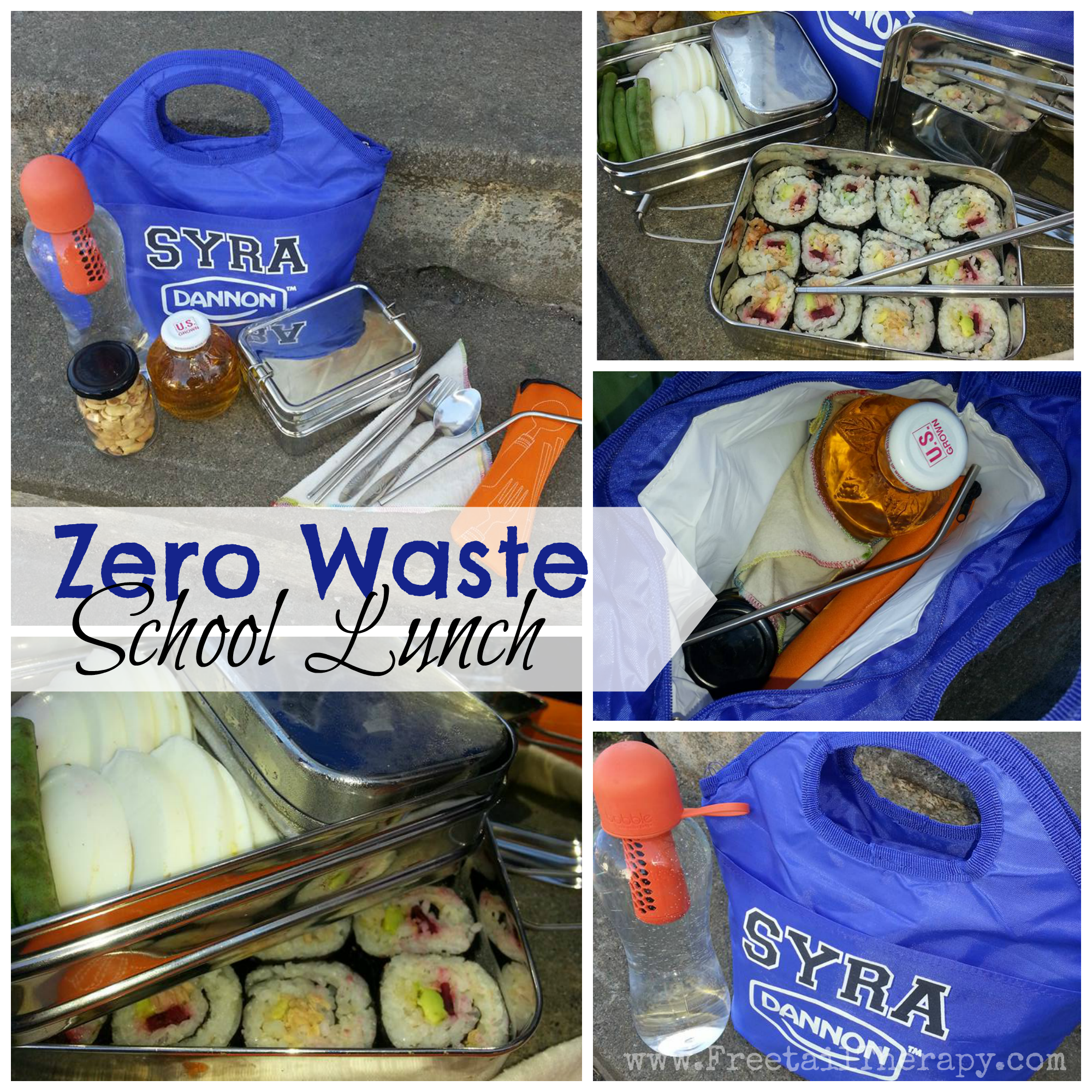 As whole life unschoolers, our children have the freedom to learn in whatever way they feel is best for them. Syra has decided that she loves Public School and has been thriving there since the beginning of this school year. With the school year winding down, she has a few field trips coming up, including the one to the state capitol tomorrow. ECOLunchboxes just sent me their 3-in-1 box to help reduce our school lunch waste and I figured this was a perfect time to put it to work!
For families that are going green and seeking to reduce their exposure to toxins in plastics as well as waste, stainless steel ECOlunchbox bentos are a great option. You can save more than $450 every school year, by packing zero waste lunches! To learn more about the benefits of reducing dependence on plastics, check out educational information on their website.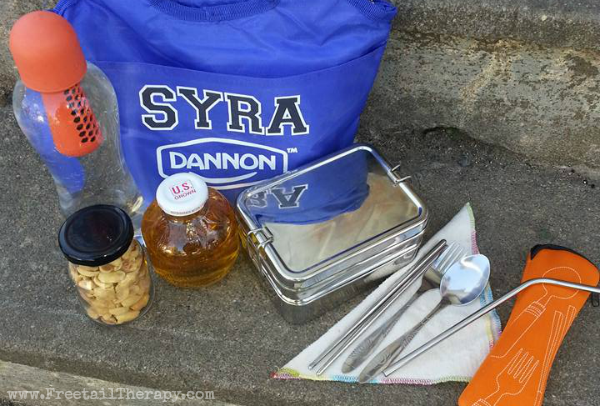 Syra will be taking her packed lunch in the 3-in-1 box, a jar of peanuts (no allergies in her class), a glass bottle of apple juice (found for sale in 4 packs at WalMart), my water Bobble, a stainless steel straw, travel cutlery set and a flannel napkin.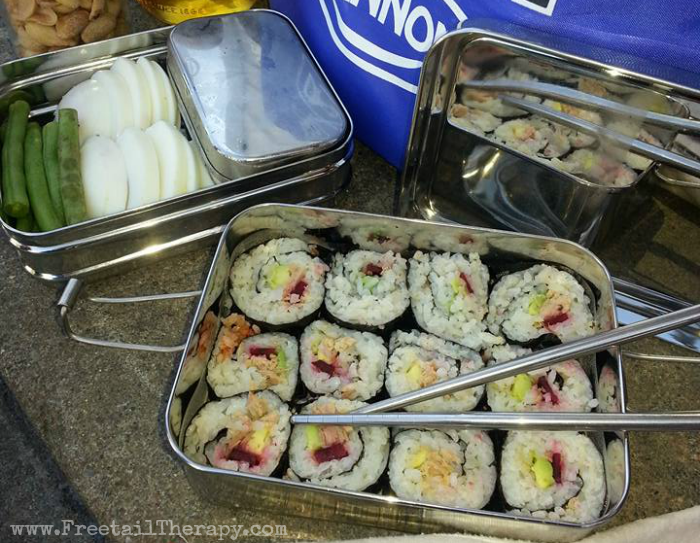 I packed her favorite in the bottom level of the 3-in-1 box, Sushi! It has beet, avocado and tuna, plus a dab of Sriracha. The second layer is the home of green beans and sliced steamed eggs (it is easier to peel backyard fresh eggs when steamed instead of boiled). Inside the second layer is where the 3rd box comes in, it is a handy little container with a lid, which could be used for things like salad dressing, or simply to keep that food away from the other stuff in layer two. Alternatively, you can leave it out completely and just use the two layers alone. In her 3rd box, I packed some mixed fruit, then froze it so it will help to keep everything else cool during the trip until lunch time. The cutlery set comes with chop sticks, which is a must have when you are having sushi for lunch!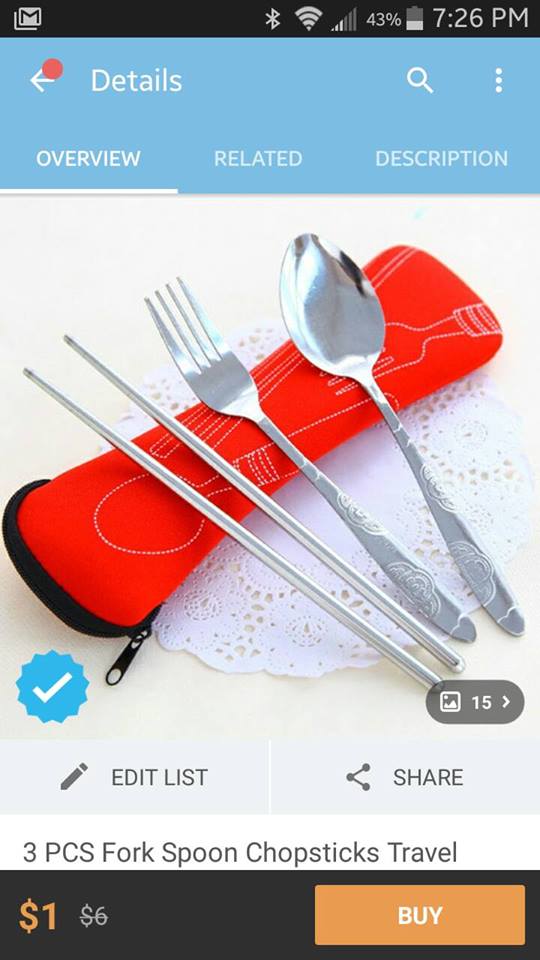 I got the cutlery set from the Wish app for $2 ($1+$1 shipping) and it came with a pair of chopsticks, a spoon, fork and a bag that can be zipped shut. Everything fits neatly inside the insulated lunchbox that I was given by Dannon yogurt back when I went to BlogHer'12.