Ways to Make the Indoors Feel Like a Garden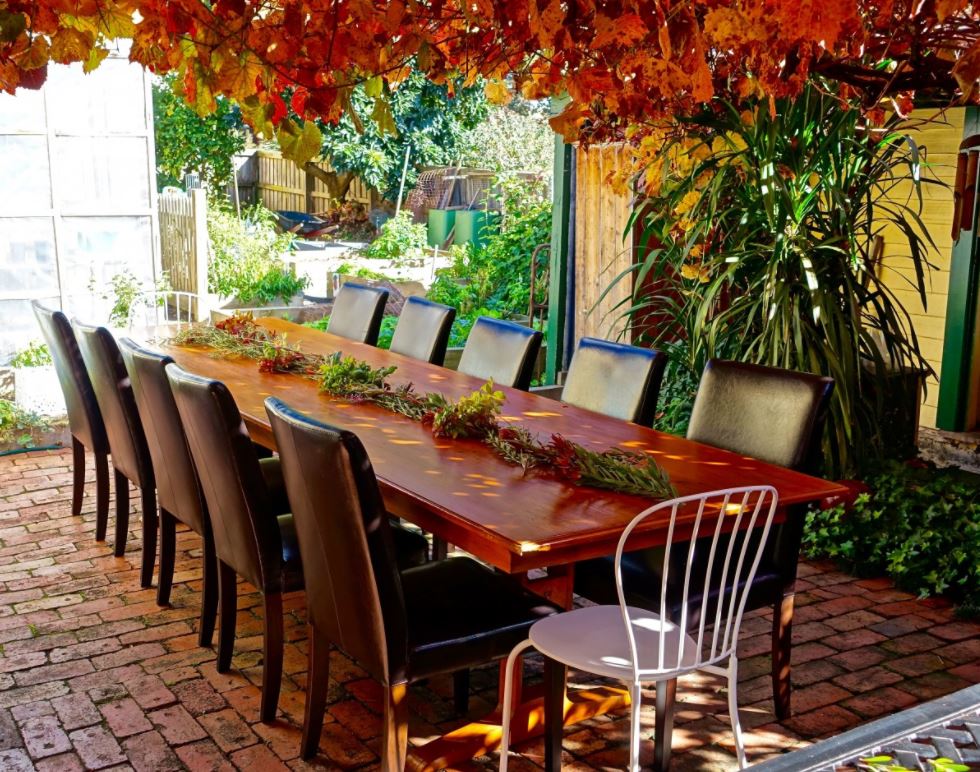 If you catch yourself experiencing the winter woes, incorporating some garden-like decor into your home could serve as a great middle ground. Dressing your abode in a botanical manner can give you the feeling of being outdoors when you're missing your favorite seasonal blooms. Interior designers are now finding more and more ways for homeowners to show off their green thumb in their warm, cozy homes.
Dress Your Walls in Ivy
People often underestimate how much attention one vine of ivy can bring into a room. According to Gardening Knowhow, Just draping a singular vine of ivy along the trim of your ceiling can create a botanical energy that you and visitors can both enjoy. If you are looking to avoid any artificial indoor plants, it is possible to grow the ivy indoors while draping the vines alongside the walls as they continue to grow.
Choose Decor Made with Outdoor-Inspired Materials
Creating a home environment that gives off a floral feel isn't just achievable with plants and flowers themselves. Choosing materials that are commonly seen in outdoor settings can also mimic the experience of being surrounded by a garden. For surfaces, try choosing items that are made of slate, rock, or brick. If you're looking for furniture that creates a similar atmosphere, bamboo is a great option. According to doTERRA, a small dab or spritz of diluted petitgrain oil onto the bamboo can create an additional botanical sensation.

Hanging Plants Should Be Your Go-To Vice
Purchasing hanging baskets and the appropriate plants to go in them is one of the most affordable ways that you can create a garden-like atmosphere. Plants such as Water Hyssop, Silver Bells, and Fuchsia are great choices when it comes to aesthetically pleasing plants to hang indoors. Be aware that Fuchsia is a perennial, so if you have any feline friends in your home, it may be best to choose a different plant to hang.
The Bigger the Better
When it comes to indoor plants and the urns that you place them in, bigger items tend to create a more botanical feel due to them embodying the same vastness that outdoor gardens contain. If you're looking for a more professional indoor plant, try opting for the Norfolk Island Pine. Others may prefer a more tropical plant such as the Kentia Palm. Placing either one of them in large urn planters will create the ultimate indoor garden experience.
Garden Lighting
If you've lit your exterior, you know that the right lighting can give any garden a peaceful, mysterious feel to it. You can bring that same aesthetic inside by putting down deck lights or replacing overhead lights with downlights. Typically these products are built for the exterior, but why stop there? If you're green-thumbed or just generally love the outdoors, this is a wonderful addition to your interior.
Winter gets a lot of gardeners down knowing that they have to temporarily be without their favorite outdoor blooms. Fortunately, utilizing these techniques for indoor decorating will help your home encompass a similar feel. Not only are all of these decorating tips effective, but they are also within virtually any homeowner's designing budget.