Tricks and Tips to a Stress-free Move
Moving to a new home can be exciting. The thought of new opportunities and a fresh start is in itself reassuring. However, that does not imply that the moving process is a simple affair – it can be overwhelming and stressful.
Whereas there is no doubt that moving is a daunting task, you can still have a stress-free move if you plan well.
Read on for a few tricks and tips to have a stress-free move.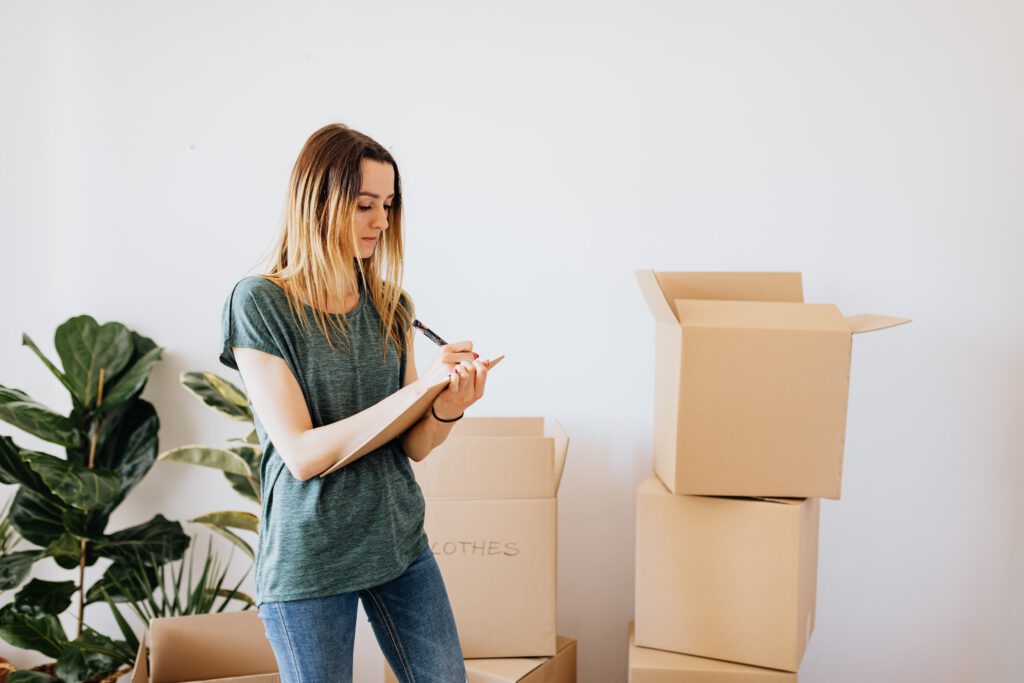 Make a List
You will have so many things to do on the run-up to your move that it becomes quite challenging to remember what you should do at a given time.
You can reduce stress by making a list of every task that you should do before moving. Ensure you allocate a definite timeline to each task. For example, if it is organizing for horse transportation, give it a day and perhaps assign somebody this task. 
Having a comprehensive list and proper delegation will help you have everything ready by the day of your move. This way, you can be assured of a stress-free move!
Declutter in Advance
Be honest – will you use every item you currently have in your new home? The chances are that you have so much stuff lying idle in your home, which you won't need after the move. Clear any unnecessary, unwanted, or old stuff from your home in advance. I did NOT follow this advice and I regret it. We probably could have saved a lot of money in transportation and storage cost, had we decided to declutter before that 17 hour move.
Decluttering saves you time, packing space, and money. However, it will only be effective if you declutter in advance. At least, you will know how much space and packing materials you will need for the remaining items. Please use my failure as an example, and treat your future self right.

Start Packing Early
Packing is one of the most stressful activities during a move. It will usually take a much longer time than you may think, so you should start packing your belongings as early as possible.
Start with items that you won't be using up to the day of the move. This way, you will not disrupt your daily life. Also, make sure that you use strong packing materials and label all the boxes and containers appropriately for ease of unpacking. If you're like me and adore your electronic gadgets, you can get a pack or three of scannable labels for storage and organization. They are smart labels with QR codes that your phone can scan and manage. In the app, add photos, names, and descriptions of each item in your box. Later, when you want to find an item, search for it in the app to find its exact location, along with the label's color and ID. It sounds pretty cool, and I would have used them, had I known about them at the time.
Get Help
You will find moving to your new home quite stressful and overwhelming if you do it all by yourself. Get help from people close to you, such as your friends and family members. With an extra hand, you will take lesser time to declutter, pack, load, and even offload and even unpack upon arrival to your destination. Sometimes it can even help to simply have someone there to cheer you on and have a smoke session with, even if they aren't able to physically help. Staying focused is going to be important, and having someone to report back to, for lack of better phrasing, will help the keep the momentum.
Whereas and family members can be helpful in the move, consider engaging a professional moving company. The right moving company will make the moving process a seamless affair. 
Carry Enough Food and Drinks
If your new home is far from where you live currently, you will need to organize to have food and drinks. We had to make the trip more than once when we moved from Connecticut to New York. By the time we decided on the move from New York to Michigan, we knew that this was a crucial step in a seamless 12 hour run. You will find this more necessary if you are moving with kids. So, ensure that you have enough food on the way, or have planned out rest stops for both food as well as bathrooms, depending on distance.
Also, you will need to pack enough food to eat once at your destination. Everyone will be too tired to cook, so the packed food will be handy.
Final Thoughts
Moving to a new home doesn't have to be stressful. Plan well in advance, and you will find it easy to move. Create and follow a moving schedule, and don't feel embarrassed to engage a reliable moving company if you need to.