Simple ways to reduce waste
Today is Earth Day, and I am seeing a bunch of posts on "Fun things to do on Earth Day", but so many of them are things like using a plastic straw and paper to make a pinwheel. That's not going to help the environment, and actually harms it. Plastic is a huge problem to the environment, and we keep adding to it with one use items, like straws, water bottles, plastic spoons and so on. I am also seeing a lot about "Earth Day Fairs" but again, what happens at them are not all that earth friendly. You will see "eco-friendly" companies passing out samples in plastic cups, or laminated flyers. Towards the end of the day you will see a bunch of waste all over the ground. These things are counter productive to what the day was created for.
The celebration of Earth Day is on April 22nd and it began 1970. It has grown into a global event recognized by over 192 countries. My hope is that we can get back to its roots. Celebrate in a way that will actually impact the Earth. Here are a few simple ways you can help.
Stop accepting plastic
I know, it isn't as easy as it sounds. Plastic is everywhere! Going out to eat is a chance for you to make a small change, and yes it may feel like an inconvenience at first, but when you realize the positive influence your changes have on the Earth, you will want to expand your reusable habits. At a typical fast food meal, you are given plastic straws, plastic forks, knives and spoons, and paper napkins at the minimum. If you create a "To-Go kit" that you can keep in your car, you can avoid some of this plastic waste.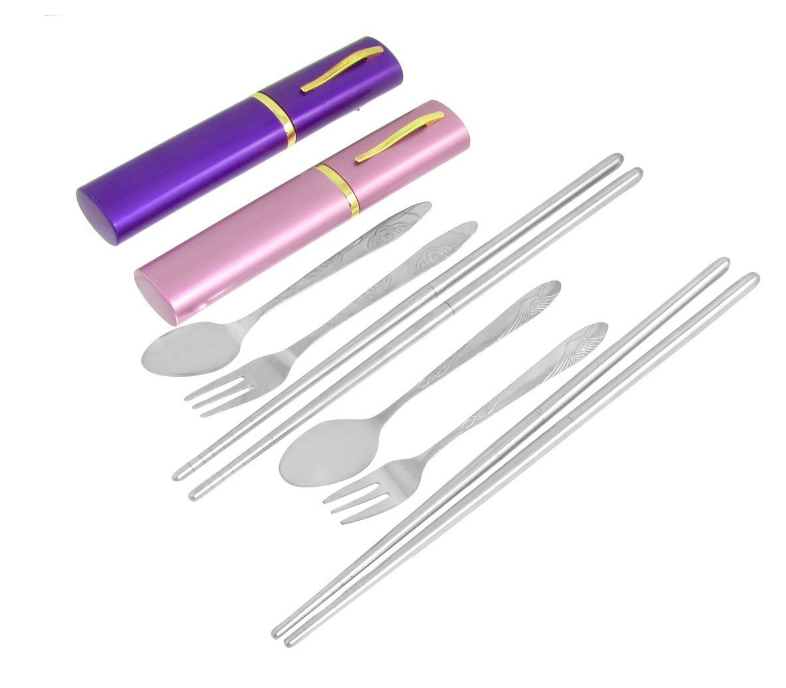 This is an inexpensive travel cutlery set that is compact and easy for travel. It comes in a simple carrying case that you can throw in a "to-go kit" or your purse to keep it handy at all times. Washing and reusing this set will allow you to avoid tossing plastic cutlery into the trash.
Straws are something people go through far too many of. They tend to be cheap to buy and one use convenience items, but the waste from them being tossed really adds up and wrecks havoc with the environment. Stainless Steel straws may seem like a large investment at first, with a set of 4-6 ranging in price from $6-$12, especially when you can get plastic straws in a 200 pack at the Dollar Store, but it is a worthwhile investment! You will get years of use from them, and you will not be throwing plastic waste into the landfills and oceans. You can get glass straws as well, but in my opinion, the stainless steel straws are more durable and much easier to pack in a "to-go kit". Whether you prefer straight straws, or angled straws, there are reusables that fit your needs.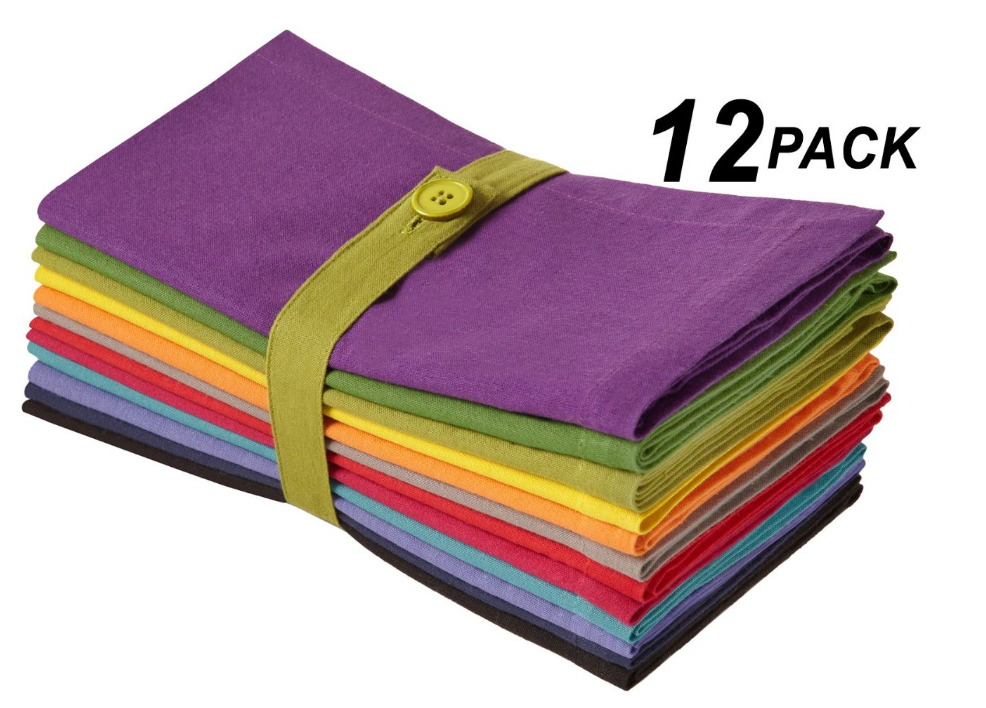 Napkins can be as simple as a pack of washcloths from the Dollar store, or as elegant as the cotton napkins shown above. If you can sew a straight line, you could even make your own for far less money, they are really simple. Packing a few of thee in your "to-go kit" will stop you from tossing paper waste. Although paper breaks down a lot easier and faster than plastic, reusables are still a better eco-friendly choice.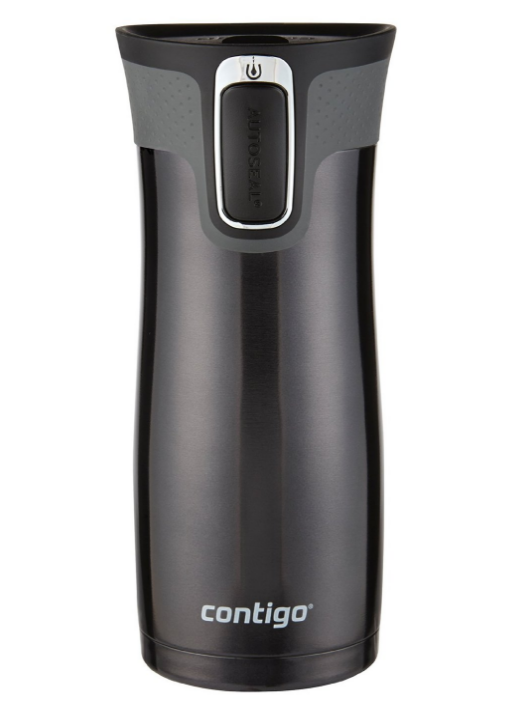 Coffee is a big deal for me! If I am out and about, I find that I buy a coffee almost every time. The paper cup and plastic lid waste from using disposable cups can really add up. I decided that I needed a coffee cup for my "To-go Kit" and this Contigo was perfect for my needs. It has a no spill lid that locks closed, so I can actually shake my cream and honey in there, avoiding plastic mixing straws or spoons. I can also just toss it in my purse when I finish the coffee and not worry about the little bit that is left dripping all over my things. It also keeps my coffee hot far longer than paper cups. Some places will even give you a discount for using your own cup over theirs, so not only are you helping the environment, but also your wallet. Using Starbucks discount of 10¢, your cup pays for itself in about 150 refills. Depending on your caffeine habits, that can pay off quite fast, and stops 150 paper cups and plastic lids from going into the landfills.
This is a simple kit, that shouldn't take up a whole lot of space, but if you want to expand on it, I highly recommend the following items.
On top of those items, I find these BlueAvocado Re-Zip Seal Reusable Lunch Bags to be amazing! Yes, they are a plastic, but they are reusableand freezer safe, allowing you to kick the disposable plastic lunch bags. They are made of FDA-grade PEVA material, which is also PVC, BPA and Lead free. So while it is plastic, it is still the better option for the Earth.