NEW Purex Fresh Pet liquid detergent!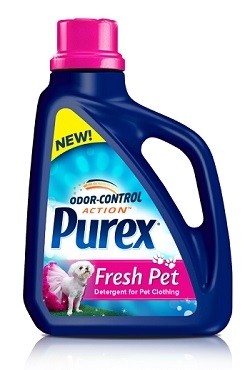 Introducing NEW Purex Fresh Pet-Cuddly clean clothes for your furry family!

Purex Fresh Pet keeps your furry friends clothing bright and clean just like yours! NEW Purex Fresh Pet liquid detergent with Odor Control Action is a premium pet clothing formula that is specially formulated to condition and moisturize your pet's coat and eliminate odor while they wear their favorite outfits. Whether lounging around on the living room rug or strutting their stuff on a neighborhood walk, your pet's outfits will surely be noticed!

Check out Purex Fresh Pet HERE
!