All Day Macaroni and Cheese – Crockpot Recipe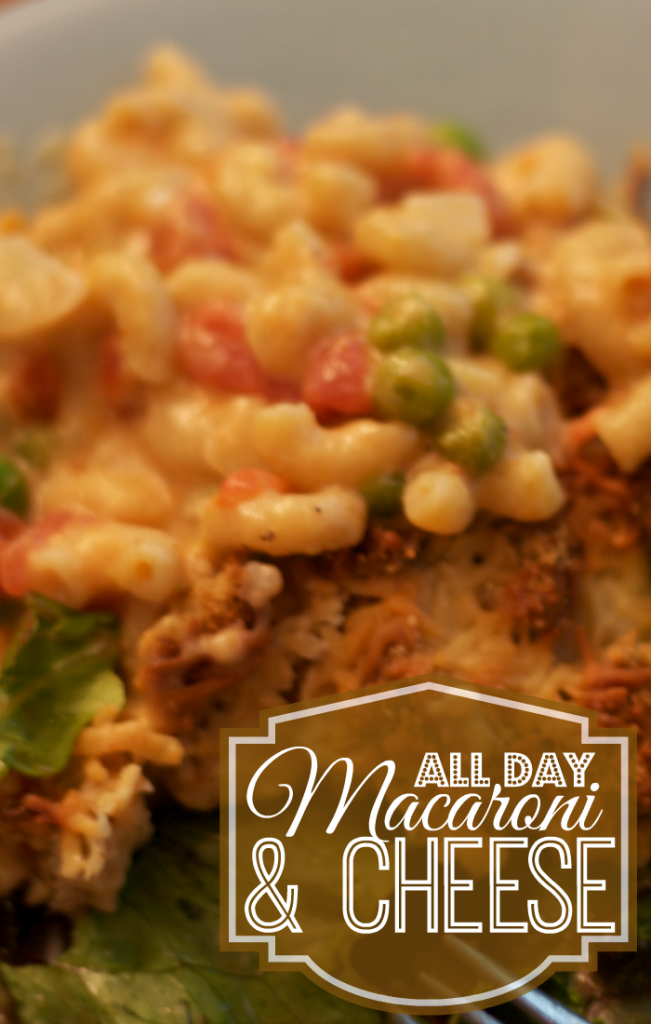 Author:
Ingredients
8 ounces elbow macaroni, cooked and drained
4 cups(16 ounces) shredded sharp Chedder Cheese
1 can (12 ounces) evaporated milk
1 1/2 cups milk
2 eggs
1 teaspoon salt
1/2 teaspoon black pepper
1 cup of cooked vegetables of choice (carrots, peas, and corn are good choices)
Instructions
Place the cooked macaroni in crockpot that has been sprayed with
nonstick cooking spray.
Add the remaining ingredients, all except 1 cup of the cheese and the cup of vegetables, mix well.
Sprinkle with the remaining 1 cup of cheese and then cover and cook
on low setting for 5 to 6 hours or until the mixture is firm and golden
around the edges. Do not remove the cover or stir until it has finished
cooking.
Add the cooked vegetables, and recover for about 20 minutes. Then serve.