Green Kid Crafts: Award-Winning Hands-On Science & Craft Activities for Kids 2-10+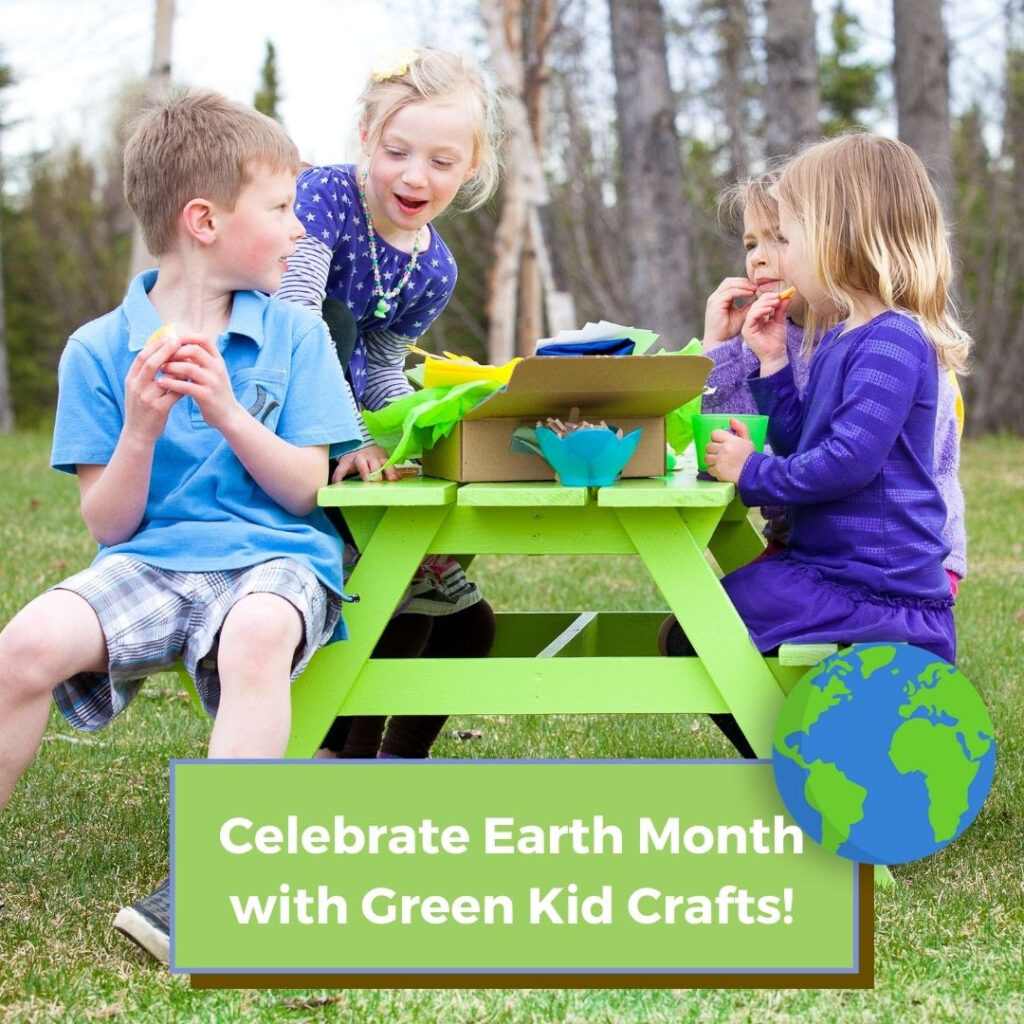 Founded by Penny Bauder, an Environmental Scientist and mom, each box is thoughtful and has 4-6 STEAM (Science, Technology, Engineering, Art & Math) Activities and a 12-page magazine! Each box a new theme designed to explore their environment, inspire a love of nature, and have fun learning! Featured over the years in Wired, Redbook, Real Simple, NYT, Good Housekeeping, and more, and winning numerous awards
BOX THEMES
A broad range of box themes, all STEAM (Science, Technology, Engineering, Art, and Math) focused. Explore Ecosystems like Rainforests, Oceans, and Desert Science. Learn about Endangered Animals, Volcanoes, and Rocket Science. And teach your kids to be environmentalists with Alternative Energy, Save the Oceans, and Climate Change!
Green Kid Crafts has a monthly subscription program is available in two plans: Junior for kids ages 2-5 and Discovery for kids ages 5-10
A GROWING COMMUNITY
Green Kid Crafts has shipped over 1.5 million boxes to families, educators, and caregivers across the world. Among our growing community of subscribers, they not only have homeschoolers, after-school programs, churches, libraries, but even more corporate employers are joining in to offer their work-from-home families additional support during remote-living conditions.
ONLINE EXTRAS
Since September, Green Kid Crafts began sending its subscribers additional learning support for at-home learning through its Kitchen Table STEAM program. Each month subscribers get special emails with podcast suggestions, learning videos, more DIY activities they can do at home – often with recycled materials, and an invitation to Ask A Scientist… Anything! In 2 days for example, to pair with the Arctic Science box theme in December, a "Climate Detective" from the Arctic Institute of North America will be answering Green Kid's questions Live on Facebook.
GREEN VALUES
With a mission to raise the next generation of environmental leaders, Green Kid Crafts leads by example.

Through a partnership with One Tree Planted, Green Kid Crafts plants one tree for every order placed.
As a member of 1% for the Planet, they donate up to 1% of sales to environmental nonprofits.
Together with the Carbon Fund, they offset 100% of carbon dioxide emissions produced by their business.
Eco-friendly practices are used as much possible to produce Green Kid Crafts boxes.
AWARDS
Green Kid Crafts has won a variety of awards including Dr. Toy's Best Green Products, Academics' Choice Brain Toy Award, Red Tricycle's for Most Awesome Subscription Service, PTPA Seal of Approval, Green America's People & Planet Award, Parents' Choice Recommended Award, and Eco-Excellence Award.
HOLIDAY OFFERS
A one-month subscription will cost $29.95, while a 12-month subscription will give you the best value. Holiday pricing now available – Save $50 and Free US-Shipping. All boxes are kitted by hand in San Diego and ship immediately. Also ships Internationally with a surcharge. Gift Cards available with immediate delivery for last-minute shoppers.
CUSTOMER TESTIMONIALS
"THE best gift! Each box has 4 to 6 different projects and, honestly, really cool ones. We've made a complete model solar system, working model lungs and a wooden model airplane!" — Ady W.
"We love green kid boxes! It's become a favorite family activity to open the box together and learn…It's one of the best children's subscriptions available and a good value." — Alexis P.
"I ordered this box as a gift for my granddaughter. She loved getting "surprises" in the mail; exploring what was inside and the boxes allowed for good spontaneous conversations that we would not otherwise have engaged in." – Julie C.
Green Kid Crafts | Facebook | Instagram | Pinterest | LinkedIN