Easy Applesauce Cake Recipe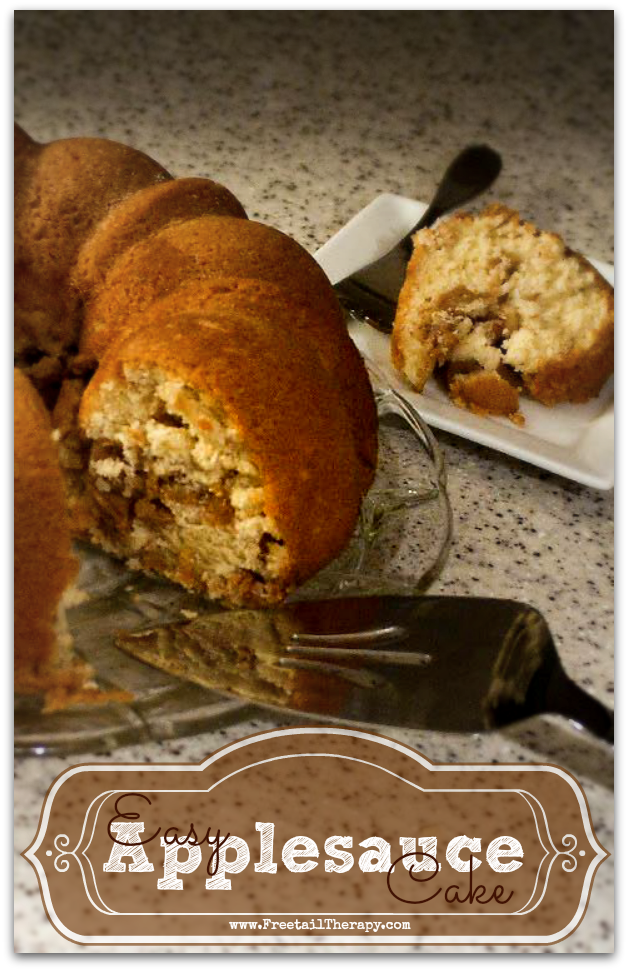 Applesauce Cake is pretty much a must at my house. I make it every Fall without fail and the kids LOVE it!

What are your favorite fall fruits? If they can be put in a crumble or a pie, you can adapt them to a cake. Create familiar and new cake recipes for hot fall desserts, just by adding some fruits or fruit sauces!
Easy Applesauce Cake Recipe
Easy Applesauce Cake Recipe
Author:
Prep time:
Cook time:
Total time:
Ingredients
1 ½ cup self-rising flour
½ cup sugar
½ cup brown sugar
1 cup applesauce
1 tsp. cloves, ground
1 tsp. cinnamon
1 tsp. nutmeg
1 tsp. allspice
1 tsp. vanilla extract
1 egg
½ cup butter
Instructions
Preheat oven to 350 degrees.
Mix dry ingredients together.
Mix wet ingredients.
Combine both until smooth.
Bake in a greased 9-inch cake pan or bundt pan for about 30 minutes.
Allow to cool and top with confectioner's sugar.
You can use a little less applesauce and add in some chopped apples and walnuts for some nice texture as well.