Spinach in Coconut Cream Sauce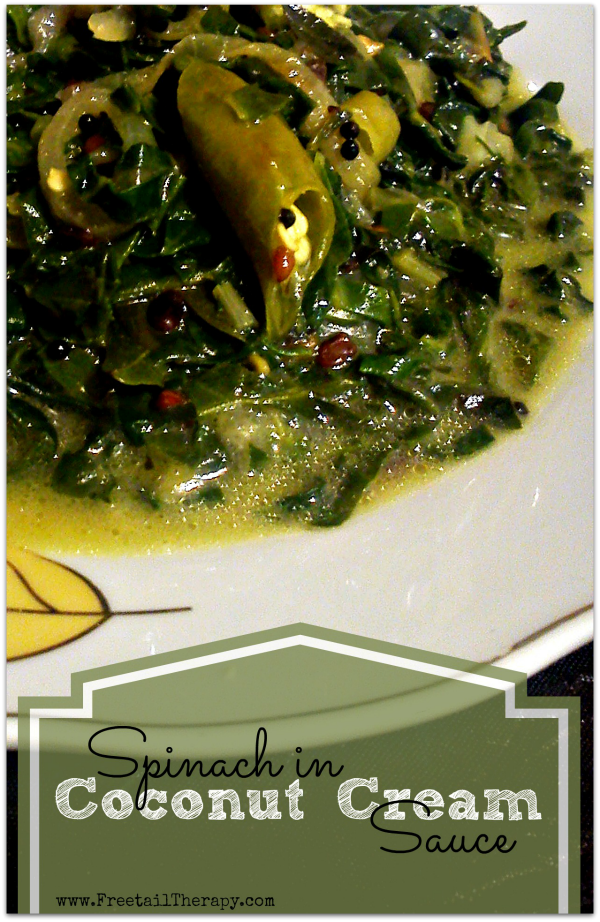 If you are looking for a healthy treat with a fantastic flavor, try this Spinach in Coconut Cream Sauce recipe!

2 cups spinach
1/2 cup coconut cream
Salt and pepper to taste
1 tbsp. oil
1 tsp. mustard seeds
1 small onion (cut in rounds)
Heat the oil in a wok, and add the onions.
Fry until transparent, then add the mustard seed and let them splutter a bit.
Cut the spinach into thin strips, and add it to the onions.
Add salt, pepper and the coconut cream, cook until the spinach is welted.
Serve with some mash potato, roasted chicken or baguette.