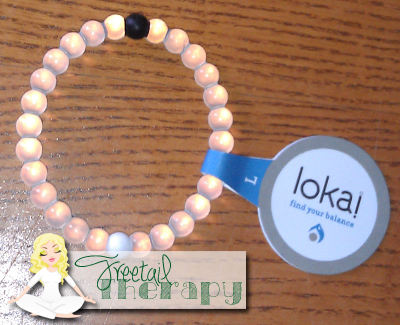 lokai sent me this bracelet to review, but before I get on with my review, I wanted to tell you The Story of lokai, as told by Steven Izen (the creator).
Have you ever experienced a moment that shakes you to your core? We all enter moments when we're suddenly very aware that our lives can take a turn in an instant. That right behind challenges lie times of great happiness – and vice versa.

For Steven Izen, that moment was during his freshman year at Cornell University. His grandfather, "Papa," was diagnosed with Alzheimer's Disease. It was the first time he felt helpless, knowing he would have to sit back and watch his Papa's mental faculties and body slowly deteriorate.

Days after he received the heartbreaking news, Steven found himself on the beach with his family and friends. He wondered – how could some parts of his life feel so aligned, while others were so broken?

It was this realization that was the driving force behind lokai, a bracelet that encourages one to be humble through the highs and hopeful through the lows. Drawn to the earth itself and its natural sensibility of highs and lows, Steven set out to give this sense of balance a physical form. Nearly three years later, after countless hours of research and development, lokai was born.

The bracelet is infused with elements sourced from the highest and lowest points on Earth. The white ball, carring water from Mt. Everest, and the black ball, holding mud from the Dead Sea, exist on opposite ends. A string of clear beads link the two, signifying that throughout life's circular journey, your path is your own. As Steven puts it, "life is about the journey, not the destination."

Life is marked by highs and lows. And without one, we could not appreciate the other. The lokai bracelet is a constant reminder that no matter how far the scale tips in one direction, you should always strive for balance.

Wear lokai to remember that life sees many altering moments – it's how you process them that matters most. Wear it as a reminder that your path is yours alone, or give lokai to someone who might do well to remember the value of his or her own personal journey.

No matter the setback, success or surprise, enjoy your story. Wherever your journey takes you, find your balance.
What a nice story, right!? I was reading about this bracelet on their site and found that the black ball on the bracelet is supposed to contain mud from The Dead Sea, which is the lowest point on Earth. The white ball supposedly held water from Mount Everest…the highest point on Earth. Having them both on the bracelet is supposed to remind you of the ups and downs in life, and no matter how low you are, the other side is up and things will get better. It really is a brilliant visual reminder of this, but did it really have those things in there?

I HAD to find out, so the only way to do that was to cut it open of course!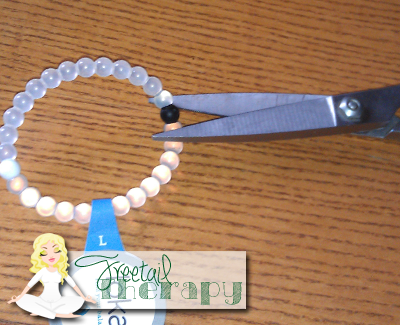 No way! I couldn't ACTUALLY do that, could I? But how else would I know what I was being told, was the truth, or if it was just a big lie to make me feel all warm inside?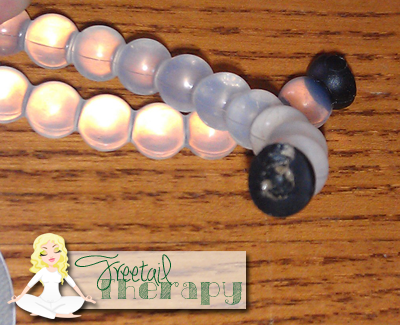 Sure enough, the black bead had mud in it! Now I kinda felt bad about doubting the legitimacy of it. At this point, I couldn't turn back, so I cut the white bead open too.
Sadly, there was nothing in the white bead, not even 1 drop of water came out. So, apparently my message was that once you get that low point in life, there may not be a way back up. Enlightening, isn't it?
I am not sure what to make of this. If I had faith that the mud and water was in there, and just believed that it was, everything would be good. However, I required proof, and went looking for it, but only came up with mud. The idea behind this bracelet is great, assuming you are not someone that requires proof for something, in order to believe in it.
When you purchase a lokai bracelet, 10% of the proceeds will be dedicated to giving back to the community through a variety of charitable alliances. This is a great thing! The bracelets can be ordered for $18 and come in sizes small, medium and large.

Like lokai on Facebook.
Follow @livelokai
Follow lokai on Twitter.