Prep for the Holidays with Appliances from Best Buy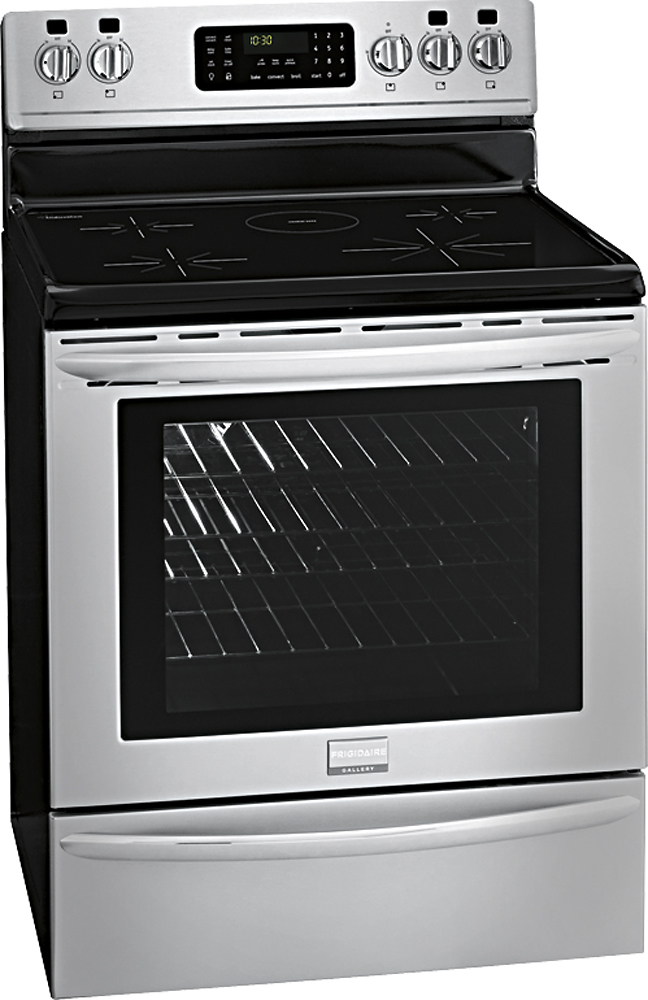 We have an old stove and it is just awful to try to cook on it. We have, what we call "cold fire" because it takes a good 30 minutes to get water to boil. We are shopping around for a good stove. Holiday baking is a huge chore with our stove, I'm not really looking forward to that.
Holidays are a hectic time for everyone not only for buying gifts but also for cooking and entertaining in the days leading up to and including the holidays. Make cooking easier with the latest appliance technology including induction cooking that enables you to boil water in less than two minutes like the Frigidaire FGIF3061NF plus induction reduces clean up time because spills don't burn on. You can check that product out, and many others, on unclutterer. This Frigidaire range also includes a convection oven which circulates the air in the oven for quicker baking time. Another great innovation within cooking are double ovens that let you cook two dishes at two different temperatures at once like the Whirlpool WGG555S0BS but still fits within the space of a standard range. All of this technology will allow you to get the food the way you want it prepared and saves you time so you can spend it with the ones you love. Learn more at Best Buy Holiday prep.

If I could cook a turkey and bake a pie at the same time, using different temperatures, I'd be so set! We have a family of 8 on a daily basis, so when the holidays roll around, we'll be cooking for about 20 or more. It can get crazy, that's for sure. Any appliance that can make it easier for my husband and I is always a good thing.
If you could have any kitchen appliance for the holidays, what would pick?