The Importance of a Homeschool Planner, from an Unschooling perspective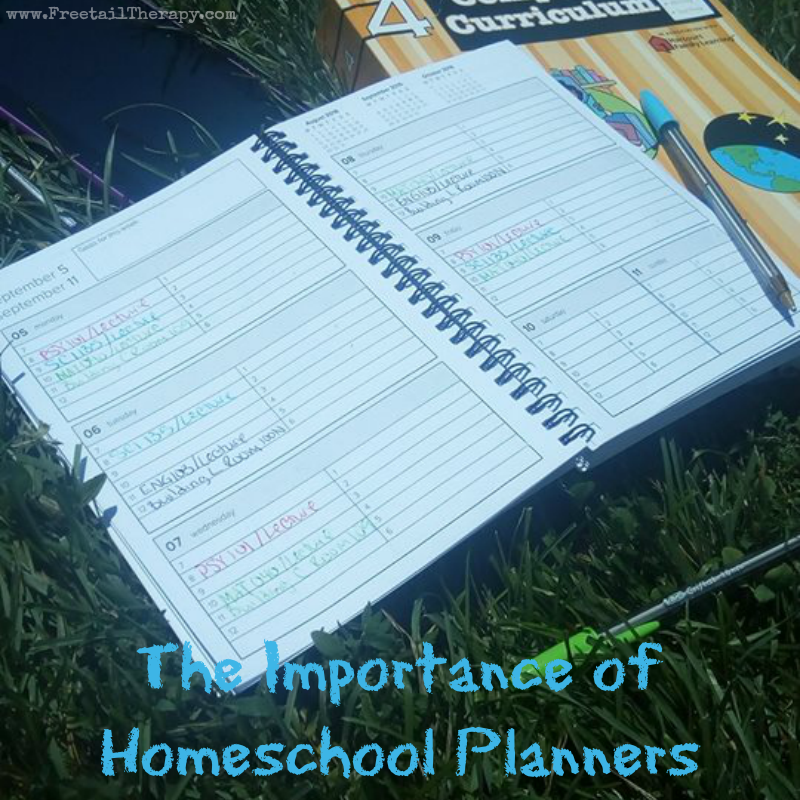 Planners……it's pretty much a swear word to an unschooler, I get it! Having a schedule goes against what many of us believe, we enjoy the flexibility of just getting up and going. The issue is, we tend to miss out on some things simply because we forgot the option existed. A planner for an unschooler doesn't have to be a rigid "You must do this" sort of thing, and it can aid in managing what things you really want to get done.
Required Appointments
The first thing I did with my Academic Planner was to go through and add my Fall Semester classes to it. This blocks out those times, so we can't accidentally form a trip during them. I admit, unschooling my children is making the new college semester seem difficult for me. It is scary, unknown and rigid, though I picked my class times so that I am out by noon and have the rest of the day to enjoy with the kids.
The same holds true for doctor's appointments or meetings with the school board if your state requires. Write them out ahead of time and block off the time to remind you of them.
Optional Time Slots
When you are using a planner like the one I have here, your day is easily seen and manageable. You can use different colors for different priorities of events and write down upcoming activities that might interest the family. You aren't locking them into these things, just giving options. This will then allow everyone to go through the planner, pick things that interest them and maybe place their initials next to it, indicating that they would like to attend. When you see a fun event posted in your local area, put it in the time slot for which it is going on and see if it works around other things you wish to do that day.
Notes
Unschoolers are notorious for doing so much, educationally, but not really being able to put into words how it was educational. Many states require that you turn in regular information on your curriculum, making it difficult for some unschoolers. Writing down notes of where you went and what you did on certain days will allow you to go back and say "Oh yes, we learned all about monkeys at the zoo three weeks ago!" which will allow you to write your required letters to the board of education much more smoothly.

Planners don't have to be for those with a set schedule, they also don't have to be just for info in the near future. Being able to write it all down in one area is handy for the whole family.
Friendship
Homeschoolers, Unschoolers, and especially Worldschoolers tend to have friends all over the place. It's fun chatting with them on Skype or Facetime, but coordinating through time zones can be tricky. The planner that I have, includes a section with all the US time zones, which doesn't really help for you Worldschoolers, since you have to deal with global timezones, but it's a fantastic way to figure out where friends in the USA are during the day. I would like to see global timezone info though.
It also includes a section on many holidays, though it seems to only be US and Canadian Federal Holidays, as well as Christian and Jewish Holidays. Having similar info to the Interfaith Holiday calendar would be fantastic, but with so many, I can see it taking up a lot of space in the planner. Having an outline of all possible holidays, in order to send cards and gifts to our friends on their special days would be a fantastic addition to this planner.
Personalize it
No matter your take on education, planners can help get you through the day, remember specific events and appointments and can help alleviate the anxiety of "What should/did we do?" There are so many ways to use a planner, that there really is no excuse to not use one.