ABOUT
Freetail Therapy offers readers the opportunity to learn about how to use coupons ethically and legally, in a way that will benefit, not only themselves, but the stores they shop at. I lean to the crunchy side and love to promote eco-friendly companies and products. Freetail Therapy is a PR Friendly blog owned and operated by Willow Stevens.  I am currently accepting family friendly, eco-friendly, organic, and/or all natural items for review.  You can contact me if you have an item that you would like me to review.

STATISTICS
Stats for Freetail Therapy for 2011
55,692 Visits
 30,480 Unique Visitors
97,368 Pageviews
Stats for Freetail Therapy for 2012
192,300 Visits
109,669 Unique Visitors
460,560 Pageviews
Stats for Freetail Therapy for 2013
236,669 Visits
128,101 Unique Visitors
672,004 Pageviews
Stats for Freetail Therapy for 2014
160,817 Visits
126,654 Unique Visitors
400,498 Pageviews
Stats for Freetail Therapy for 2015
325,893 Visits
319,732 Unique Visitors
805,450 Pageviews
ADVERTISMENT
I offer ads on my site in the form of sponsored posts, static banner ads, and text links.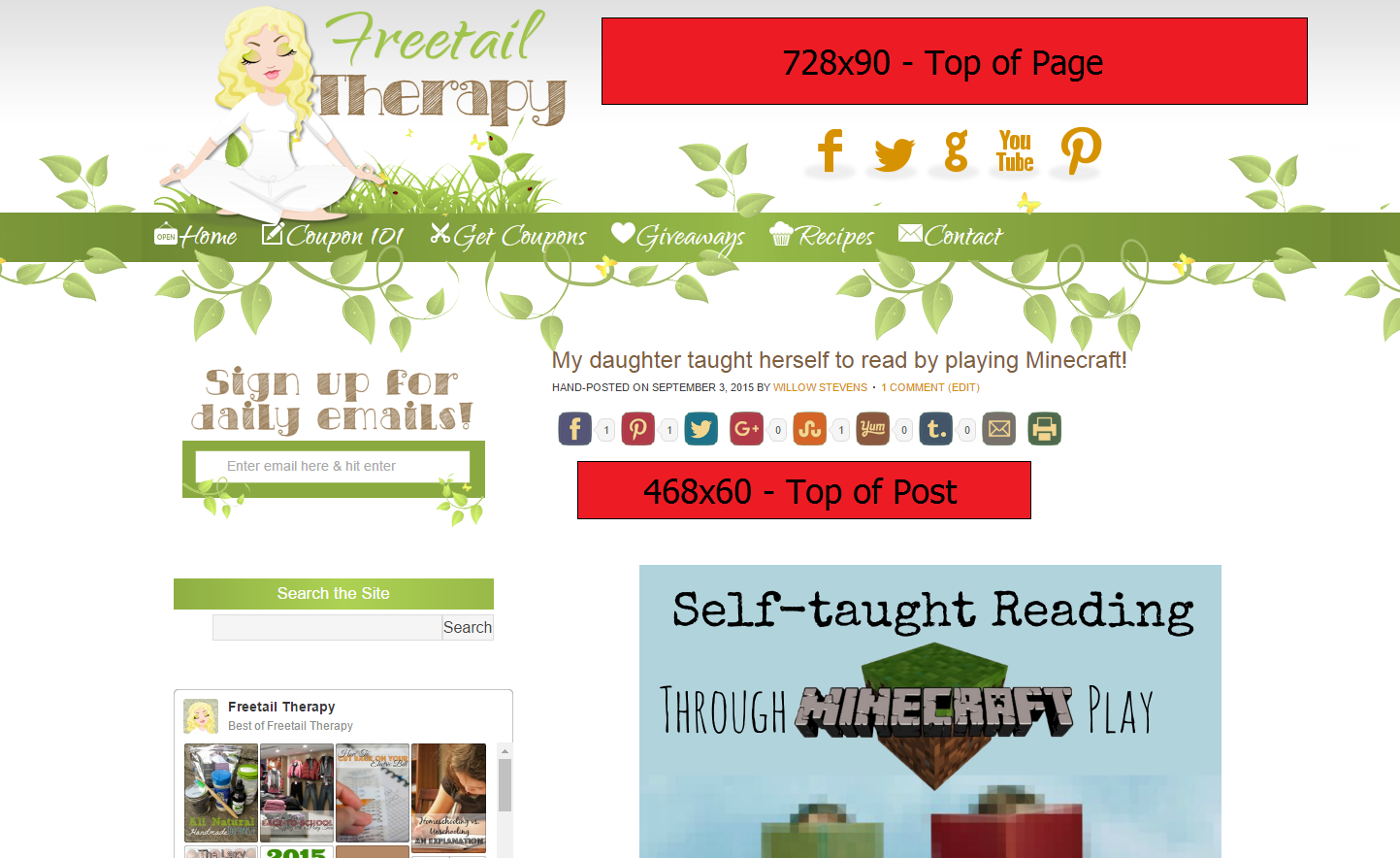 Top of Page – $150/m
Top of Post – $100/m
Bottom of Post – $75/m

Top of Post – $75/m
Bottom of Post – $50/m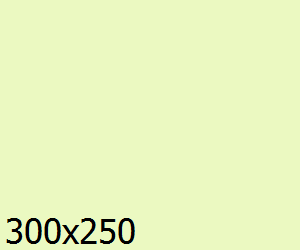 SPONSORED POSTS
Sponsored posts are written by me and should apply to the eco-friendly, homeschooling, homesteading or zero-waste niches. All links are nofollow as per Google TOS. Fees for sponsored posts are as follows:
Non-profit Organization, limited to one sponsored post per year per organization – $30
Niche related giveaway – $75
Niche related informational post – $100
Non-niche related post – $250
Sponsored post prices are non-negotiable and payment is due before posts go live. I accept PayPal as my main form of payment, but will negotiate types of payments on an as needed basis. If form  of payment is not able to be used to pay my bills (gift cards, store credit, etc.) I will ask for double my normal fee, but will generally accept.
If you would like other sizes or placements, please contact me for more info. I am also looking to work with companies on sponsorship to conferences related to my niche, feel free to pitch me.
Didn't find what you were looking for? Search our site!
REVIEW POLICY
Reviews are free of charge, with a minimum item value of $75 in place. Items below minimum value will be charged a fee for review.
After Freetail Therapy has reviewed your product(s), the review will be posted on the blog. The review will contain nofollow links back to your main page as well as any specific product links required. It will be advertised by post on Facebook and Twitter as well as our email newsletter.
An actual product will be needed in a full size in order to thoroughly review it and will become the property of Freetail Therapy. Items will not be returned.
Products provided for review must be provided by the business and shipped to Freetail Therapy at the product supplier's cost.
The review will be posted 4 to 6 weeks after the item is received; however, special requests for certain post dates will be entertained.
After the review is posted, a link to the review will be provided.
Discounts and/or sales you would like to provide in conjunction with a review are free. Any further sales or discount codes provided outside of the review window will be posted at a nominal charge.
All products reviewed must be family-friendly. I am not currently accepting items that are not eco-friendly, organic, and/or all natural.
Freetail Therapy reserves the right to not post a review if the terms described above have not been met.
Click HERE to see examples of past reviews and giveaways.
GIVEAWAY POLICY
Giveaways are a great way to increase traffic to your business website and will also expose Freetail Therapy readers to your various social media, such as Twitter, Facebook, email newsletter and YouTube.
Giveaways are free of charge when associated with a review. When not associated with a review, a small fee will be charged for my time in setting up and promoting the giveaway.
All Freetail Therapy giveaways are available for Canada and the United States unless specifically requested otherwise by the business.
If a giveaway is sponsored with Freetail Therapy, it will be held for approximately two weeks.
After the giveaway has ended, the winner's information will be provided to the business, and the business will be responsible for providing and shipping of the prize.
The giveaway winner will be selected via Giveaway Tools who uses random.org, will be notified through email. Winners will have 48 hours to reply back, then we will forward you their shipping information.
We will usually require the readers to specify a favorite item from your site resulting in a visit to your site.
An optional entry can be can asked for the reader to like your Facebook page, follow on Twitter, or subscribe by email to your newsletter, etc.
As per Facebook Promotion Guidelines, we cannot ask the reader to take an action on Facebook for an entry. Liking your page is okay; however, actions on their wall will not be allowed.
Purchases for bonus entries violate FTC regulations and will not be allowed.
A giveaway may be advertised on other giveaway forums and websites to further the business' exposure and will not result in any additional fees to the sponsor.
DISCLOSURE
This blog is a personal blog written and edited by Willow Stevens. For questions about this blog, please email me.

This blog accepts forms of cash advertising, sponsorship, paid insertions or other forms of compensation.
The compensation received will never influence the content, topics or posts made in this blog. All advertising is in the form of advertisements generated by a third party ad network. Those advertisements will be identified as paid advertisements.
The owner of this blog is compensated to provide opinion on products, services, websites and various other topics. Even though the owner of this blog receives compensation for our posts or advertisements, we always give our honest opinions, findings, beliefs, or experiences on those topics or products. The views and opinions expressed on this blog are purely the bloggers' own. Any product claim, statistic, quote or other representation about a product or service should be verified with the manufacturer, provider or party in question.
This blog does contain content which might present a conflict of interest. This content may not always be identified.