12 Month Goal Setting Agenda Review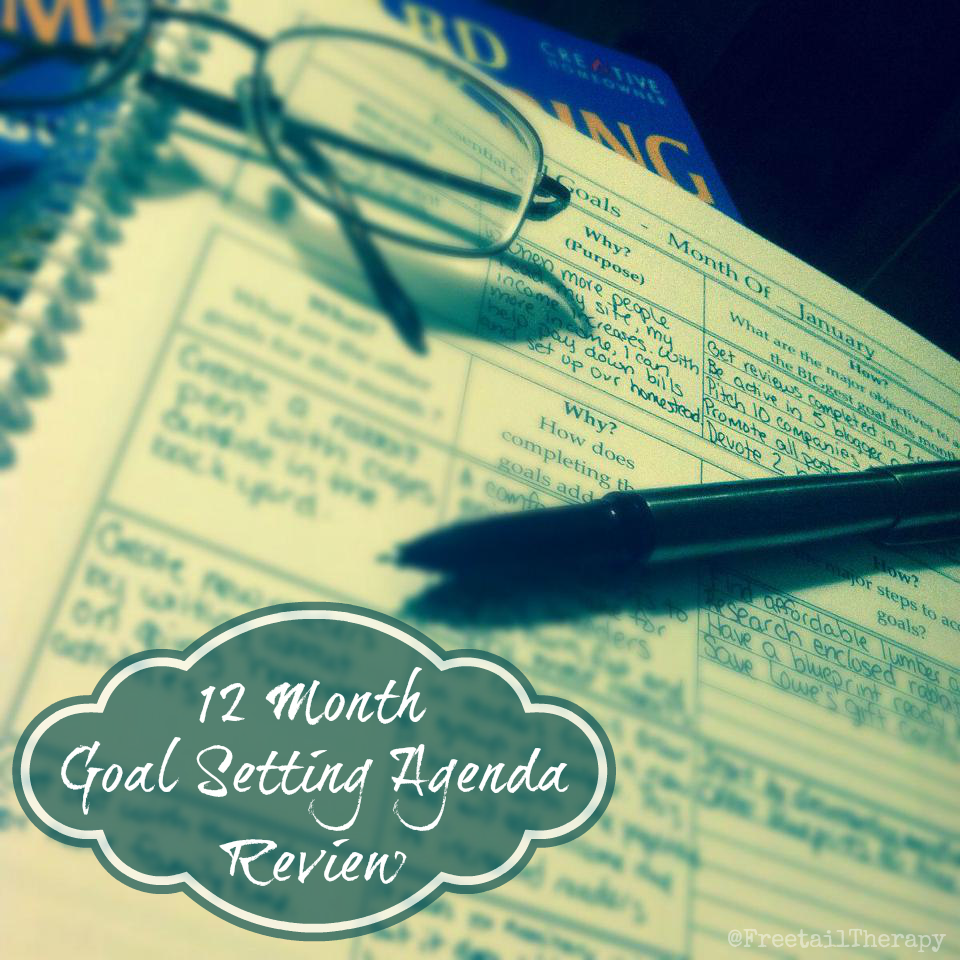 With big changes coming for my family for 2015, I needed a way to set up regular small goals to help myself reach our end goal of a nice backyard homestead. I am not all that great at figuring these things out though, I can have goals in mind, but to actually get there takes a lot of preparing and I kind of suck at that part. Thankfully, Tools4Wisdom sent me this 12 Month Goal Setting Agenda to review, and I am very impressed with it so far!
I have been working on my January goals and the agenda has a page for each month where you write out your different goals, with one main goal and a few smaller ones that will help you reach your main one. Each small goal is then broken down into how you will achieve them. Seeing it all written down will really help me keep focused, and I can put a checkmark next to things I have completed, but i don't have to do things in a certain order.
Tools4Wisdom offers a variety of different planner cover prints, from funky to chic. I received a plain cover on mine, and that's just fine by me, it's the inside that counts. The paper is nice and thick, which will help avoid rips over time. I love my fine tip Sharpie pens, and that was a true test of the paper quality, because normally my pens bleed through anything I write on, making the back side of the paper unusable. Due to the thickness of the paper used in these planners, I was able to write to my hearts content on one side and didn't see a single bleed through to the other.

As we set up our small homestead, I know there will be little things along the way that I may not need to remember for a few months, but then when time comes it would have slipped my mind. Such as buying a certain tool for a certain task, then when it comes time for doing that task and I don't have that tool I will be scrambling. As I read more into the different things I will need in the future, I can quickly gauge which month month I will need to get it by, add it to that page or even to the month before so I have it before I need it.
The planner has a lot of different questions that you can answer, based on your needs. Things that you may not have thought about in advance. Once you answer those, it will help you figure out your intended path. They call them "Areas of Focus" and have focus topics for Innovation, Health and Body, Mind and Soul, Family, Personal Growth, Career, Finance and an Overall focus topic. Each Focus Topic has Reflection questions. One of the reflection questions in the Finance section asks: "What immediate-, near-term, and long-term income generating opportunities exist? Which shall I pursue?" and then on the opposite page there is a place for you to write your answers. It really makes you stop and think, and I love that!
I am really looking forward to putting this planner to good use. Normally I end up with day planners, which is nice if you keep appointments regularly, but I don't. A day planner doesn't do me much good when I need to be looking at 3 months from now and not just tomorrow or next week. This 12 Month Goal Setting Agenda seems like it is perfect for my needs, both as a blogger and as a beginning homesteader.