Valentine's Day Gift Guide
A study last year found 20% of Americans waited until the very last minute to do their Valentine's Day shopping! The clock may be ticking down to the holiday, but it isn't too late yet for a last-minute Valentine's Day gift for the special person in your life.
Beauty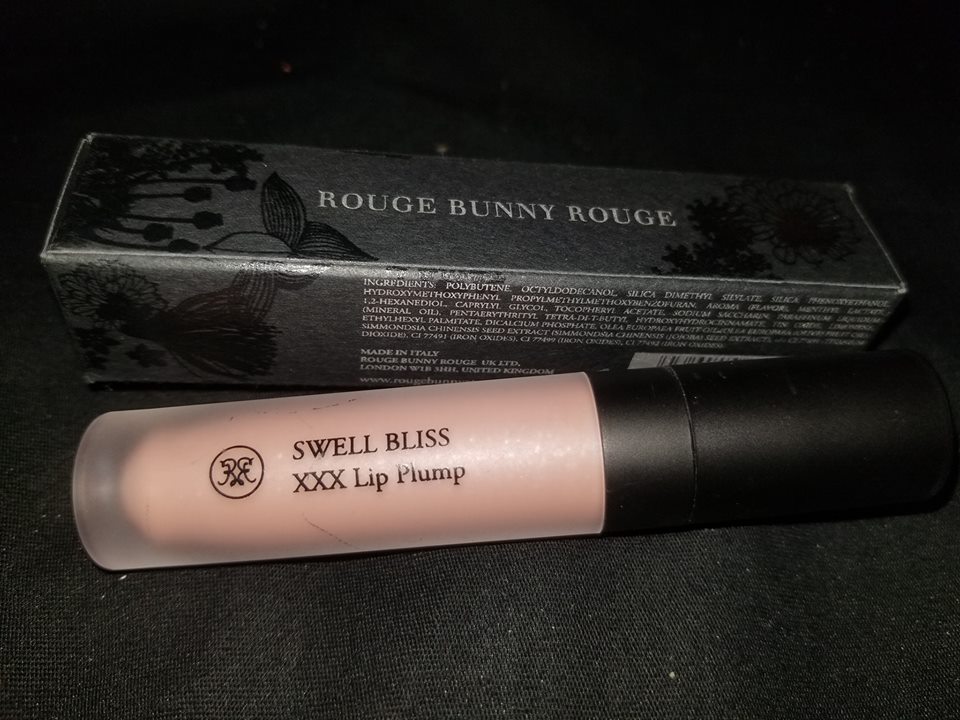 Rouge Bunny Rouge is a whimsical and elegant British brand with strong Victorian roots. They feature a wide range of products and are sold at Bloomingdales.com and in their Glow House department.
SWELL BLISS XXX Lip Plump immediately volumizes lips while enabling a long-lasting beauty. The rich, shiny gloss encourages a slow and comfortably swell, defining while pluming and bequeathing lips with the ability to store water, so a fabulous fullness is maintained over time.
One of the alluringly shimmering shades, named after the bees discriminate choice of pollen-flowers, swept over lips will bequeath an amplified beauty designed to set you apart from the crowd.
Their formula is as equally cherished, known only as "triple-x", so keep the secret safe; cosmetic surgeons who were never allowed in the garden will do anything to stop this Lip Plump becoming the latest beauty buzz!
Available in colours: Clover Royal Jelly (Medium milky pink rosewood with cool undertones and silver micro-shimmer); Acacia Royal Jelly (Cream toned baby pink with a glassed finish / effect); Heather Royal Jelly (Nude rose-beige with subtle four colours pearls for micro-shimmer).
5.5 ml / 0.19 fl oz
Their XXX Lip Plump Swell Bliss is perfect for Valentine's Day as it is infused with the "Kiss-Me-Quick" extract from the plant Portulaca to help accomplish irresistibly voluptuous lips. Rouge Bunny Rouge
---
Clothing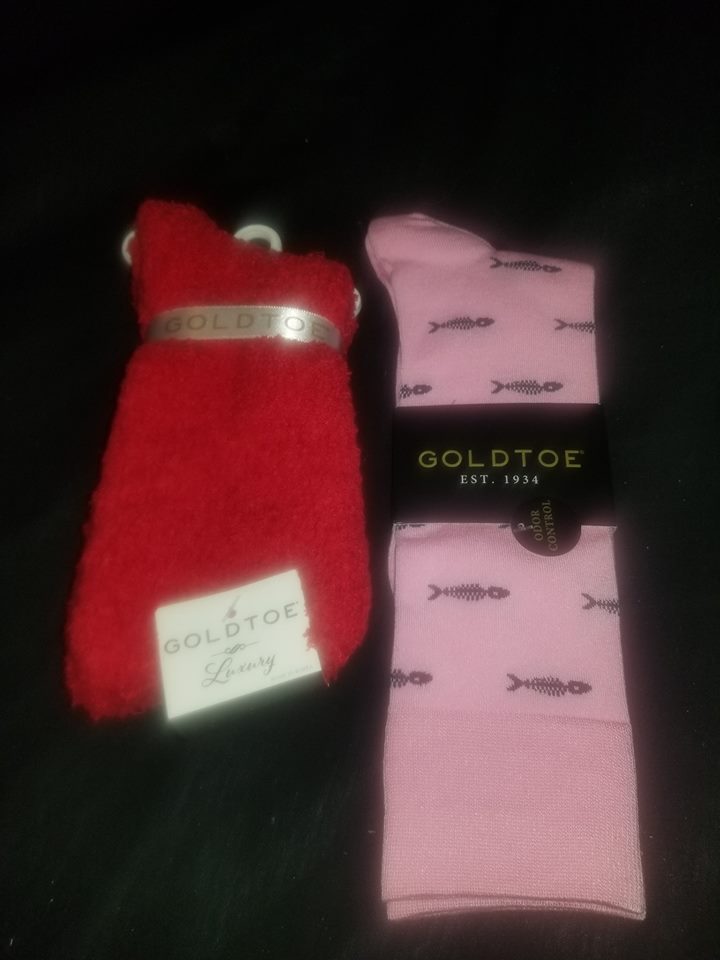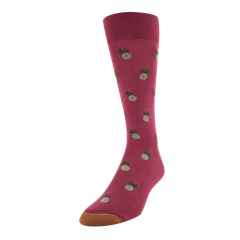 Love is in the air, and we have the perfect gift for the pine-apple of your eye! Make this Valentine's Day a little sweeter with a fun pair of Gold Toe socks, the perfect accessory for anyone with a golden sense of style and personality. Now featuring 24/7 Fresh odor control technology, these styles will keep you looking fresh, and staying fresh. Whether you're out for a night on the town, or cuddled up, toasting your toes by a fireplace, you can vamp up your V-Day with Gold Toe!
If your man has a penchant for classic style or is a sucker for a great sneaker, show your valentine he's your 'sole' mate with the gift of Gold Toe socks. Combining unmistakable style with trademarked cutting-edge technology, Gold Toe's Fresh 24/7 technology will help your bae put his best foot forward with the ultimate comfort and confidence – no cold feet here! With soft rayon, nylon, or cotton yarns to compliment a perfectly tailored slack, fun novelty socks to match his sense of humor that won you over, staple white crews found gracing the runways at Paris Fashion Week, and so much more, Gold Toe will help ensure your man's style is as golden as his heart. Available at GoldToe.com.
---
Edible Treats

Max Brenner 18 Pc Chocolate Love Bon Bon Box from Simply Chocolate
Inspired by love, this box of 18 delicious, signature Max Brenner Chocolate Bon Bons will show how much you care. Each carefully handcrafted and hand printed Bonbon is made in the French Tradition for rich taste that's unmistakably Max and features Dark Chocolate Pralines with Hazelnut Cream and with Whiskey as well as Milk Chocolate Pralines with Roasted Coconut, with Pecans, with Gianduja, with Sea Salt, with Walnuts, with Peanut Butter, and more. $29.99

Chocolate Rose Heart Cakes (New) from Harry and David
Share a sweet reminder of your love this Valentine's Day with heavenly chocolate cake. Crafted in our bakery, these two decadent cakes are baked into heart shapes and topped with a rich buttercream frosting made with our premium butter. They're perfect for sharing with someone special. $54.99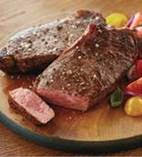 New York Strip Steak from Stockyards.com
Sure to bring elegance to your date night in, this popular steak is prized for its exceptional flavor and fine texture. Tender and richly marbled, our hand-carved strip steaks are wet-aged for 21-30 days. They're available in either bone-in or boneless cuts and your choice of USDA Prime or USDA Choice, ensuring that these premium Stock Yards® steaks are sourced from the best of all domestic beef.

To The Moon & Back Personalized Wine Bottle from Personalization Universe
A perfectly whimsical way to say I love you. The fun message is deeply etched in gold and set amidst an array of shimmering silver stars … this design is sure to capture hearts. Add up to 3 lines of loving personalization! $70.00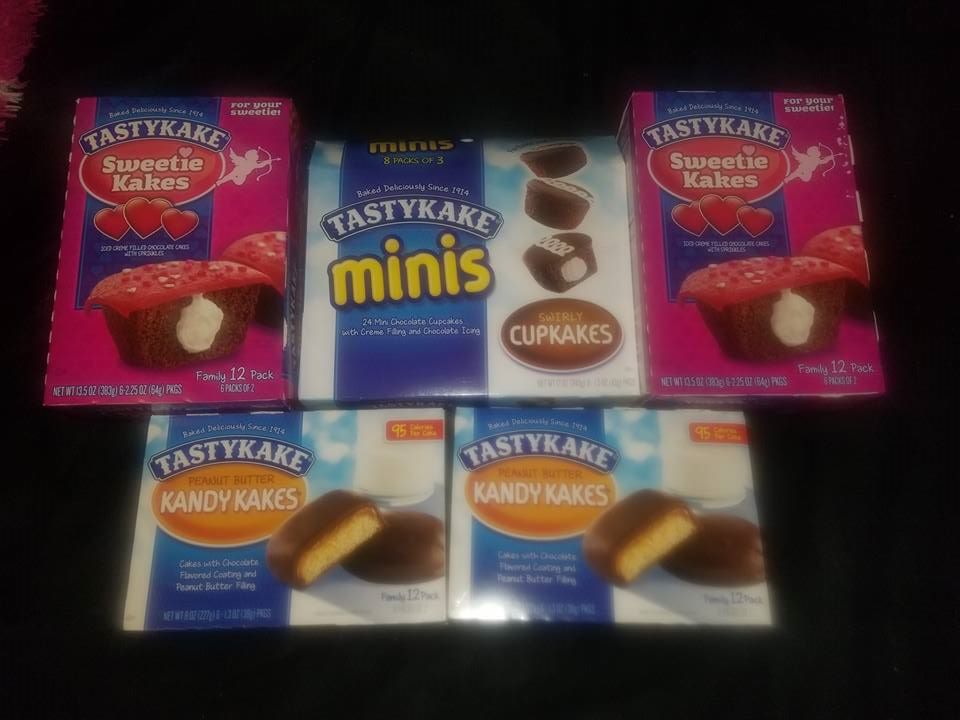 Tastykake
has whipped up a few delicious, no-bake Valentine's Day treats using a few of our classic products that are
easy to make and made with love
. Each recipe takes less than 15 minutes, leaving more time to snuggle up with your sweetie. Whether you're looking for goodies to give as gifts or a reason to bring loved ones together, these treats will do the trick. Please see below for recipe details.
Kiss Me Kakes
Ingredients
1 Family Pack box of Tastykake Peanut Butter Kandy Kakes
Candy melts (Pink, White or Red)
Sprinkles
Directions
Mely the candy melts in separate bowls
Dip half the Peanut Butter Kandy Kakes into the candy melt
Add sprinkles
Place on parchment lined baking sheet and let cool
Kake Kabobs
Ingredients
1 Family Pack box of Tastykake Mini Chocolate Swirly Cupcakes or Mini Peanut Butter Swirly Cupcakes
Marshmallows
Strawberries
Skewers
Chocolate Syrup
Directions
Remove strawberry heads and stems
Place strawberries, Tastykake Mini Cupcake and marshmallow on the skewers in that order
Drizzle chocolate syrup over the skewers
Temptation's Trifle
Ingredients
1 Family Pack box of Tastykake Mini Blueberry Kruffins
Whipped cream
Strawberries or raspberries
Vanilla pudding
Pink food coloring
Directions
Layer Tastykake Mini Blueberry Kruffins in the bottom of the glass
Mix food coloring into pudding to create perfect pink pudding
Fold pudding intp the glass
Add another layer of Mini Blueberry Kruffins
Top with whipped cream and garnish with strawberry or raspberry

515 Rosé – paying homage to the happiest of hours, this pretty in pink wine showcases a bright bouquet of raspberry, watermelon and lemon and is perfect.
TheOne – this romantically named red blend offers aromas of blackberry and black cherry and pairs nicely with some chocolates to finish off the perfect night.
Satisfy your man's hunger this Valentine's Day – whether it be a quick lunch break or after a hard day's work. A hot sub, steamed and piled high with the highest quality meats and cheeses served "Fully Involved®" with fresh produce and condiments will fulfill any craving. A Firehouse Subs gift card is a quick and easy way to treat the guy who loves to chow down on a hearty meal. You can conveniently buy and send Firehouse Subs gift cards online and users can earn rewards for frequent visits. You can feel good about this gift too as a portion of every purchase benefits the Firehouse Subs Public Safety Foundation®. Visit FirehouseSubs.com for more.
---
Other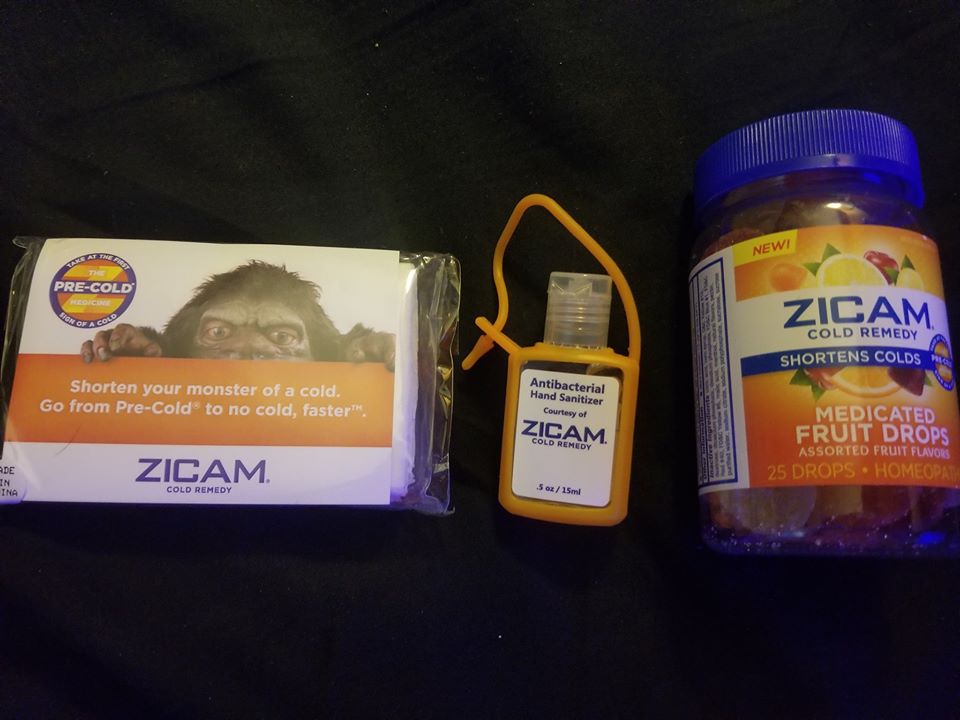 In the throws of one of the worst cold and flu seasons in U.S. history, one of the best (and most thoughtful) gifts you could give your loved one this Valentine's Day is: health. There would be nothing worse than having to cancel those romantic dinner plans because of a runny nose.
On that note, Zicam recently announced the national launch of new Medicated Fruit Drops as part of the brand's Cold Remedy lineup. Offered in an assortment of fruity flavors, Zicam's new delicious, chewable Medicated Fruit Drops are made from a unique formula that shortens a cold when taken at the first sign of symptoms. They are quickly becoming a fan-favorite this cold season! Unlike other cold medicines, ZICAM® Cold Remedy products do not simply mask symptoms; they shorten colds so you can get back to what matters most, faster – meaning that cold won't get in the way of cuddle time.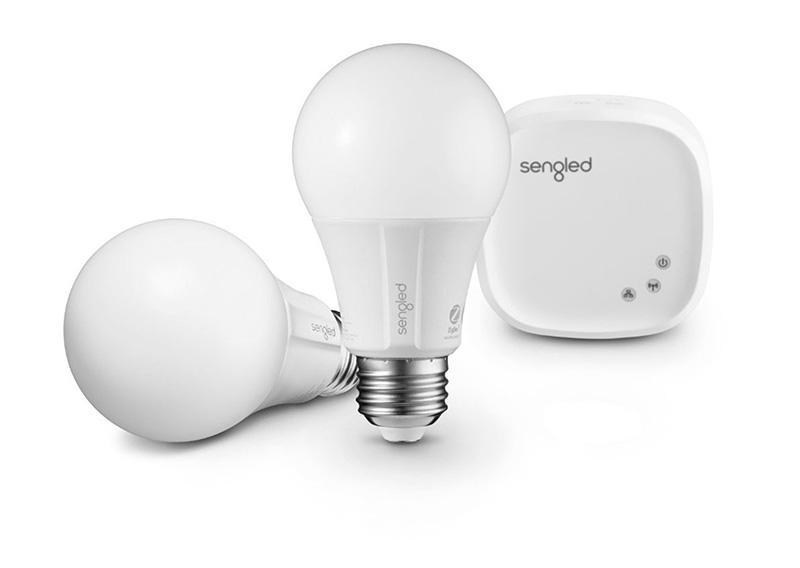 With Element Classic your loved one can slyly dim the lights via the app or with voice using Alexa or Google Home, with utterances like "Dim the lights to 20%", creating a more intimate setting/mood with ease. It's also a gift they can use after Valentine's Day that gives them the chance to have more smart control of their home and their lighting—set lighting schedules or set your lighting to mimic the sunrise, control lights remotely, and track your energy usage.
Element Classic bulb: $49.99
You can also find Element here: https://us.sengled.com/products/element-classic-kit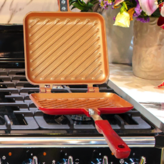 The Red Copper cookware line made with copper infused non-stick ceramic, and includes products like:
The Red Copper 5 Minute Chef is a revolutionary electronic meal maker cooks your meals in just minutes. $39.99
The Red Copper Brownie Bonanza Pan gives 18 perfectly portioned brownies each time the user bakes. $19.99
The Red Copper Flipwich is a stovetop panini and sandwich maker that makes flipping sandwiches easy. $19.99
This line of cookware makes an excellent V-Day gift. Let me know if you're interested in more details!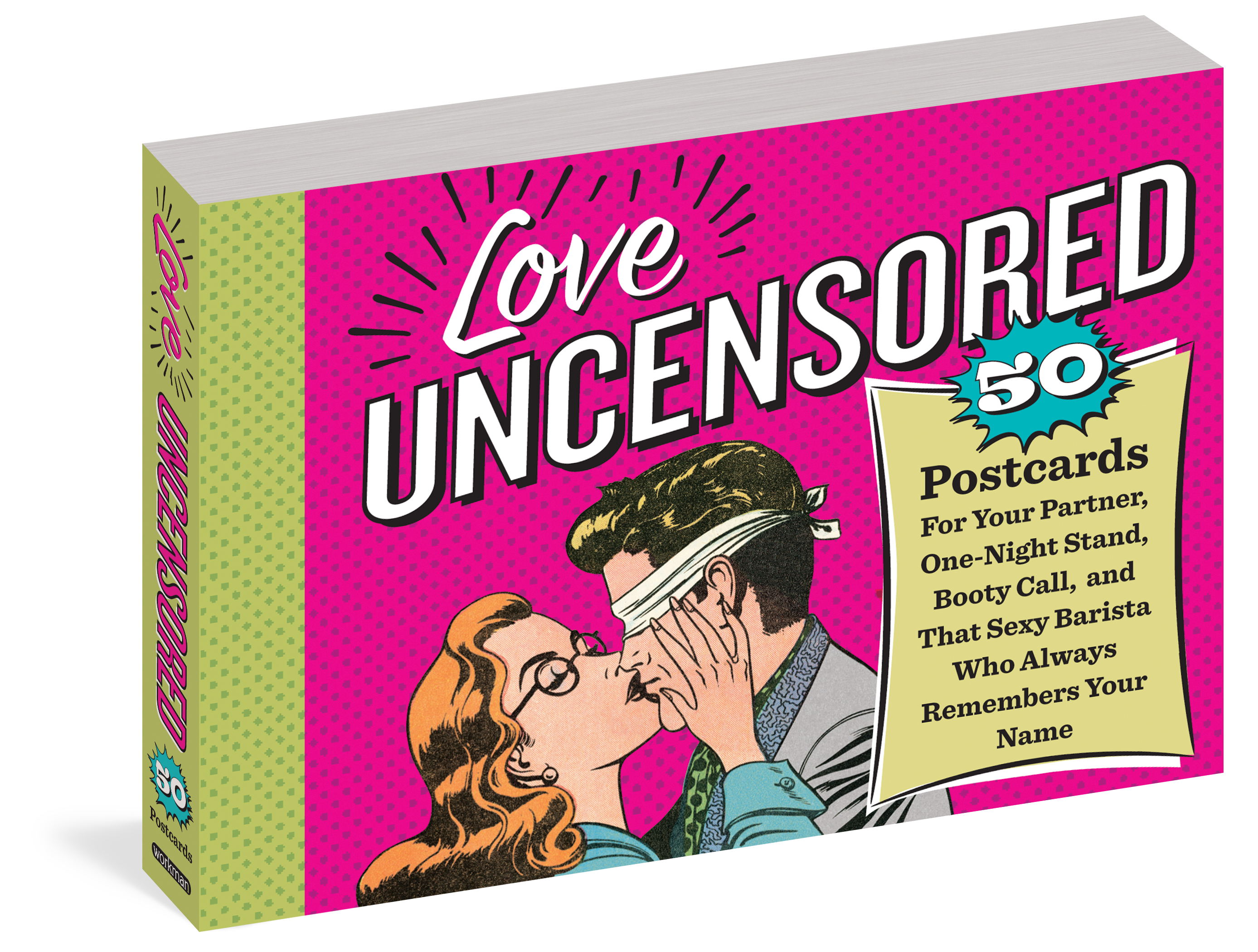 Valentine's Day has become so much more than a day to celebrate your romantic relationship—now it's a holiday to honor love of all kinds—affection for your best friend, love between parents and children, even platonic feelings for a pet. With that in mind, Workman is pleased to share two titles that cover all your Valentine gifting needs, a present perfect for moms, dads, and bffs and something for that special someone (or soon-to-be-special someone): Everything Grows With Love and Love Uncensored.
Everything Grows With Love (Workman Publishing; February 13, 2018; $9.95) is the newest book from the founders of the bestselling international mindfulness magazine FLOW. Filled with 393 pages of quotes that will inspire contemplative moments, illustrations that will catch the eye and imagination of every reader, and creative papercrafts that are uniquely Flow, Everything Grows With Love is a perfect gift for your best friend, mother, or anyone seeking a reflective and optimistic outlook on everyday life.
Trying to fuel the fire in your LTR? Need to ditch your tinder date? In search of the perfect blush-worthy way to tell your crush how you feel? There's a card for that. Love Uncensored: 50 Postcards for Your Partner, One-Night Stand, Booty Call, and That Sexy Barista Who Always Remembers Your Name (Workman Publishing; February 13, 2018; $12.95) features a collection of 50 full-color, tear-out postcards that celebrate the many forms of contemporary romance through retro art, pairing nostalgic pop art images with thoroughly modern sentiments about love and romance—from booty calls to marriage and everything in between.
Whether your Valentine is a recreational doodler or professional artist, encourage their creative passions with a pen designed for delighting in the details. Perfect paired with a sketch pad and wild imagination, premier writing instrument company Pilot Pen's Precise Rolling Ball pens feature a precision tip, modern design and incredibly smooth ink for drawing the fine line between good and great – and in this case, maybe even between like and love. Pilot's Precise pens are available in capped and retractable varieties, as well as two point sizes (much like your Valentine — fine and extra fine) via target.com.
If your Valentine likes to get out and explore, the Discoverer STT Pro™ is the perfect unexpected gift. For serious outdoor adventurers who encounter a lot of off-road driving and need to rely on their tires to get them through thick mud, gravel and even over rocks, the Discoverer STT Pro™ is the toughest, most capable off-road tire Cooper® offers to date. Designed for extra toughness, and able to resist damage from hazards on or off the trail, you can count on the rugged durability of the tire in almost any terrain. Visit coopertire.com for more information.
Score a hole-in-one by gifting the golfer in your life a TPC Sawgrass ultimate golf getaway — home of THE PLAYERS Championship, one of golf's most famous courses. With accommodations available at the adjoining Sawgrass Marriott Golf Resort & Spa, the package allows guests to walk the same fairways as golfing legends — the ultimate PGA TOUR experience.Package includes:
One round of golf on the PLAYERS Stadium Course.
$100 merchandise gift card.
One-hour lesson at the new PGA TOUR's Performance Center at TPC Sawgrass.
Opportunity to book guest fees on golf course at discounted rates.
Additional information, including blackout dates, is available at tpc.com/sawgrass/special-offers/.
Put a unique spin on this year's gift with Hunter Fan Company's "sweet" of SIMPLEconnect™ smart fans. Starting at $299, give your favorite voice assistants a home on your ceiling, compatible with Apple HomeKit, Amazon Alexa and Google Assistant. Available in more than 13 different finish and style combinations, these smart-home ceiling centerpieces are easy to install and provide a stylish and effortless way to control your home environment and comfort, sure to blow your loved one away. To learn more or purchase a Hunter SIMPLEconnect™ smart fan, please visit Hunterfan.com.
For the Valentine that prefers crunches to chocolates and treadmills to teddy bears, or for the man looking to kick his New Year's resolution into action or work off that Valentine's Day dessert, give the gift of wellness with an all-access gym membership. National fitness center chain Youfit Health Clubs' inclusive Lime Card membership provides all the resources needed to maintain a healthy body and healthy heart (in addition to your love, of course), including access to Youfit Health Clubs nationwide, tanning and massage facilities and unlimited guest privileges – after all, couples who workout together, work better together! Even better for both your budget and your babe, all new members are eligible to get started for $0 down for a limited time. To learn more about Youfit Health Clubs and find the nearest Youfit location, please visit youfit.com.
---
A little love for your pets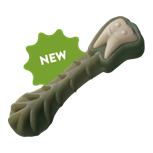 WHIMZEES has revolutionized the toothbrush with its newest shape – Brushzees!
· Designed with tons of grooves and ridges to help remove plaque and tartar
· Pawfect Paw Pad design helps paws grip more easily
· Available in Extra Small, Small, Medium, Large, Extra Large
· Color options: Green, Brown, Orange
---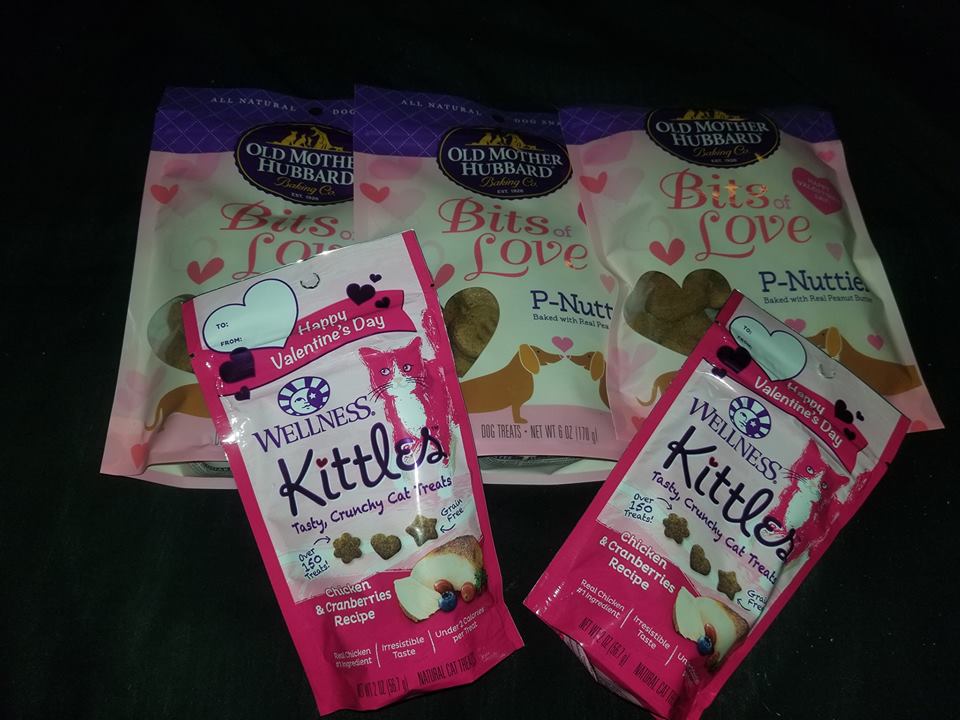 Wellness® Valentine's Day Kittles:
Wellness® Valentine's Day Kittles are tasty crunchy cat treats, with under two calories per treat. The #1 ingredient is real turkey.
$2.79 for a 2-Oz bag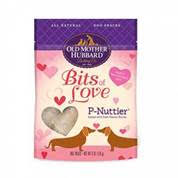 Old Mother Hubbard® Bits of Love P-Nuttier Dog Snacks:
Bits of Love P-Nuttier are heart shaped biscuits, made with peanut butter and molasses flavors for a healthy, irresistible holiday treat!
$3.39 for 6 Oz bag.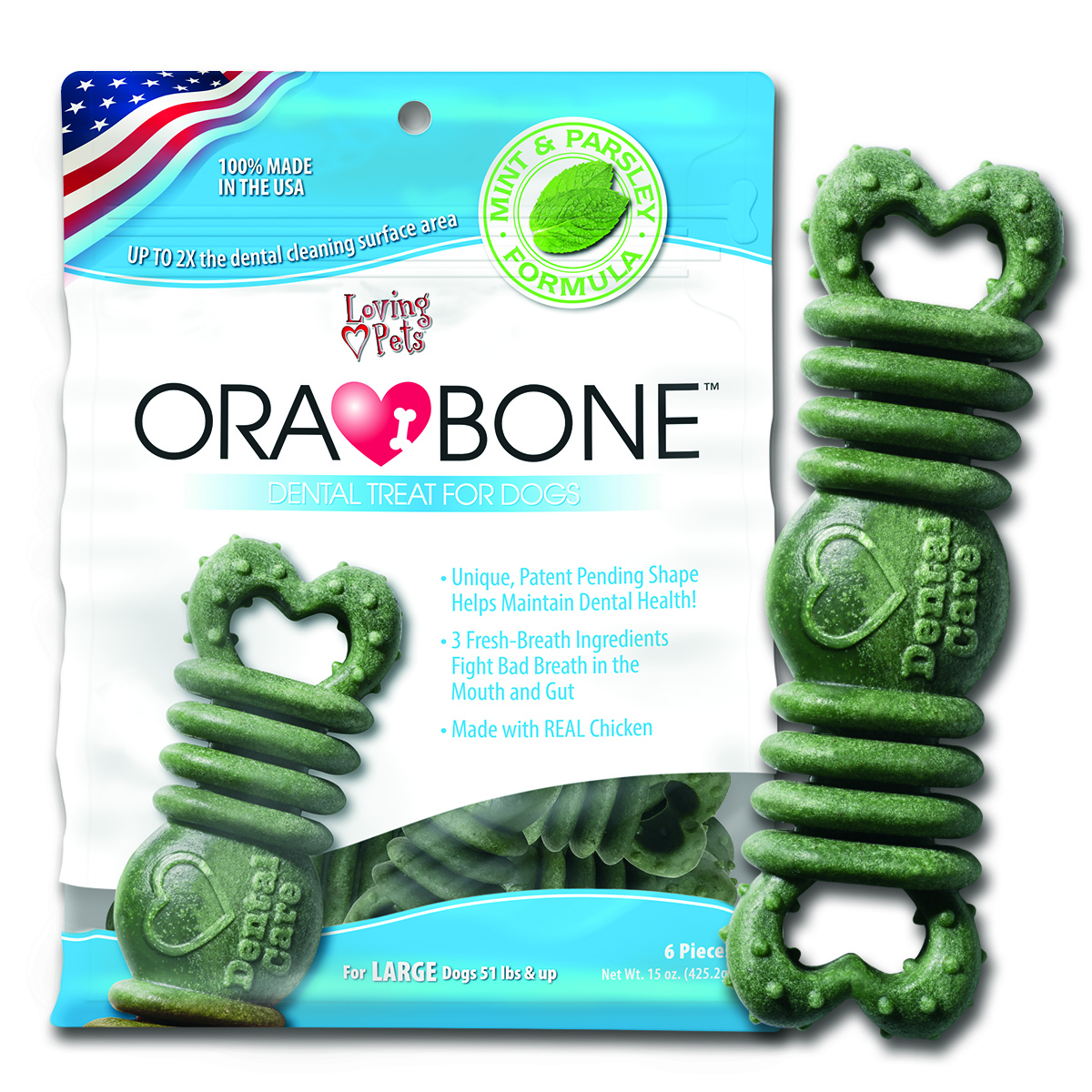 While February is recognized at National Pet Dental Month, your pet's dental health can easily and affordably be part of your pet's daily routine.
Stinky dog breath (a.k.a. halitosis) can not just be annoying but can be a sign of a more serious health issue! Dental bacteria, plaque and tartar are not only detriments to your pet's teeth and gums, but internal organs (especially the heart) can also be at risk as well when the bacteria travels to the bloodstream.
But there is HELP! Although daily brushing is always recommended, Loving Pets now offers pet-parents a new, convenient, and affordable solution: the Ora-Bone™ USA Dental Chew — NEW from
Loving Pet
s. Ora-Bone is smartly designed to DO DENTAL….BETTER! Three breath freshening ingredients fight bad breath in your dog's mouth and gut, while Ora-Bone™'s unique design has up to 2x the cleaning surface area of similar products. In addition, Ora-Bone has….
A dental feature on every surface
A center bulb that cleans behind the teeth, roof of mouth, and tongue
Stepped, tapered ribs, that wrap around both sides of the entire bone to form teeth fitting channels that clean more effectively
The nibs around the heart shaped opening massage the gums and scrape the tongue for fresher breath.
100% Made in the USA