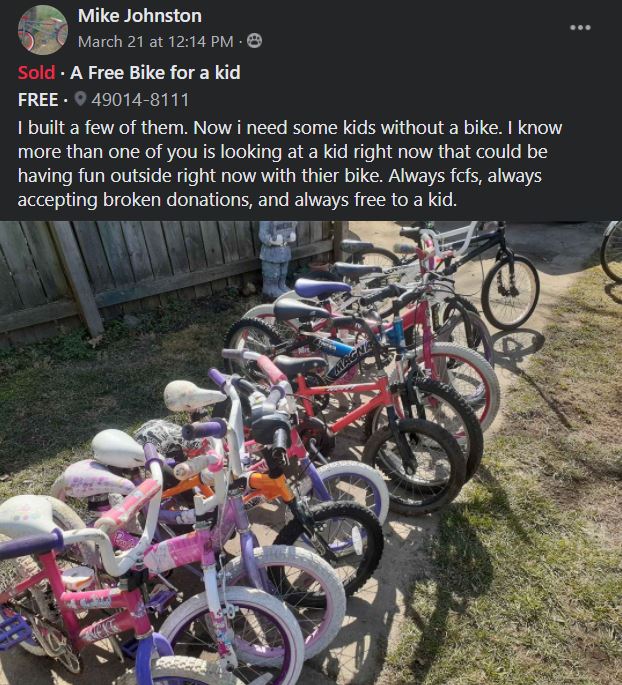 I was scrolling through facebook Marketplace, when I came across this beautiful ad. Mike Johnston is a Battle Creek resident, who spends his free time fixing up bikes to ensure that children get a taste of freedom. Mike's Pink and Blue Bike Project is about the idea that every kid everywhere needs a chance to find balance and have the freedom that a bicycle can give.
Our youngest child had outgrown her bike, and was really ready for a new one, so I contacted Mike about a trade. He had the perfect bike in mind to fit her growing body, and we scheduled the hand off.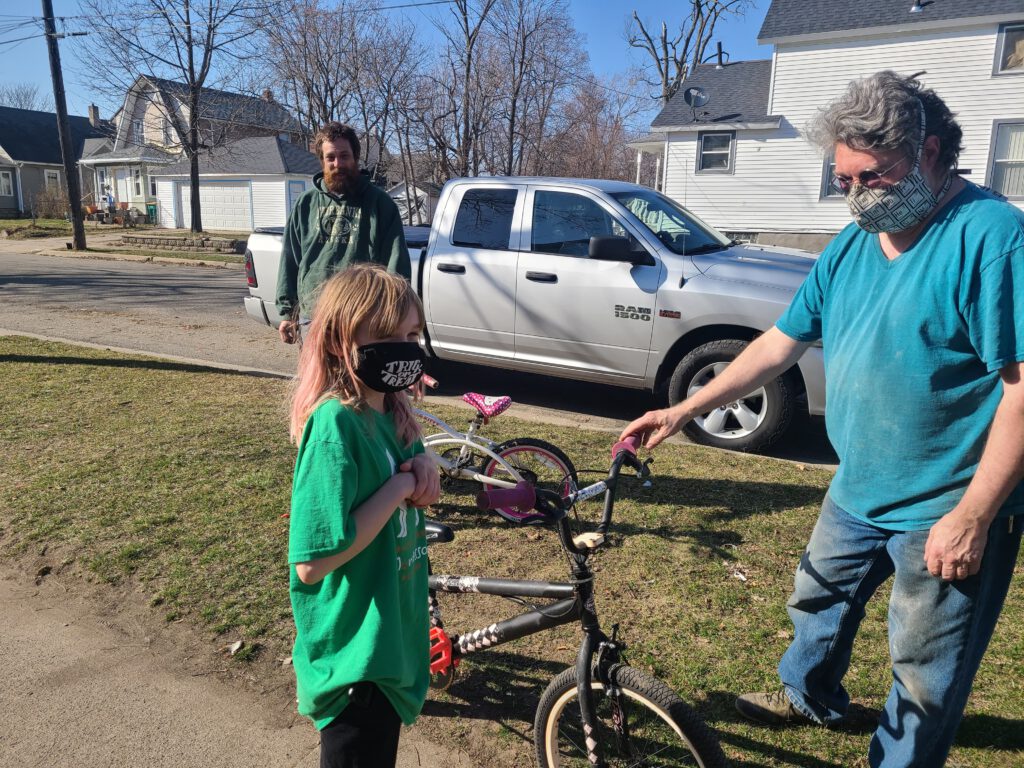 She wasn't thrilled about having her picture taken, but she was thrilled to get a bike that fit her better. Don't worry, she didn't and will not ride it without a helmet. That's always been a rule here. Mike is there in the background, with the bike we traded in.
While this was one of his easiest to please customers, he does have a lot of kids to surprise this year and he needs the community's help in order to keep supply up with demand. He is accepting donations of used bikes in any condition, so if you have a few laying around, please contact Mike to schedule a drop off, so he can get to fixing them up and making kids happy and healthy.